5 Hollywood Remakes Aiming to Crush Their Originals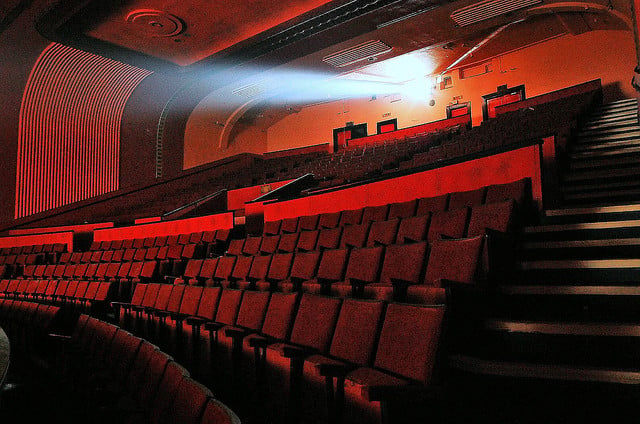 Like it or not, movie remakes are a way of life for the biggest movie studios in Hollywood. For an industry that rides a fine line between creativity and commerce, studios have increasingly looked to remakes as a way to mitigate financial risk when movie budgets routinely rise into the hundreds of millions.
Of course, the stampede of remakes made by Hollywood these days can seem excessive by even the most casual of movie-goers. Website Den of Geek outlines a list of 57 movie remakes and reboots currently in development and to be honest, the list is likely conservative, given that it's impossible to know exactly what's in development behind closed doors.
The big question is whether this route is sustainable. At a certain point, it seems certain that movie-goers will reject the onslaught of remakes, and if there's a period that can make or break the current financial model, it's the remaining months of 2013 and 2014 that might ultimately do it.
But, for now, it's time to talk about what remakes Hollywood has in store for us and whether the films have the potential to back up many studios' recent behavior. Here are the five biggest remakes coming out over the next several months and a look at how they might perform.
Carrie (Sony Pictures and MGM)
Carrie will be the first film on this list to hit the theaters when it's released on October 18, 2013 — just in time for Halloween. Based on Stephen King's 1974 novel of the same name, the supernatural horror film tells the story of Carrie, a shy high-school girl who discovers that she has telekinetic abilities and releases her powers on her tormentors. The remake of Carrie is the third film-adaptation of King's novel, directed by Kimberly Peirce, and starring Chloë Grace Moretz, Julianne Moore, and Judy Greer.
The success of Carrie for studios Sony (NYSE:SNE) and MGM will likely depend on the budget of the film — a number that isn't readily available yet. The film's budget has been reported as being somewhat high, but it isn't clear if that it is in comparison to the inexpensive 1976 classic directed by Brian De Palma, which made $33.8 million on a budget of $1.8 million.
While the financial aspect of the film could ultimately reduce the film's ability to profit, the increased budget is also one of the film's strengths — the Carrie remake is purported to be a more faithful adaptation of King's novel than the original, so it might be able to pull in audiences who have seen the original film and read the book.
Oldboy (Film District and Universal Pictures)
Oldboy is a remake of the 2003 South Korean film of the same name by Park Chan-wook, and will be distributed by Film District in the U.S. and Universal Pictures (NASDAQ:CMCSA) overseas. The film is directed by Spike Lee and stars Josh Brolin, Elizabeth Olsen, Sharlto Copley, and Samuel L. Jackson. Oldboy is set to be released in the U.S. on November 27, 2013.
Based on the Japanese manga of the same, Oldboy tells the story of an advertising executive who is kidnapped and held in a private prison for twenty years. When he's suddenly released, he goes on a mission for revenge. Oldboy has come to be known as one of the greatest films of South Korea's recent cinematic explosion, so when news first arrived that an American remake was in the works, fans were not pleased — the promising new trailer was only slightly successful in stymieing criticism from fans of the original film.
However, with a budget of only $30 million, Oldboy is the kind of film that can easily break out at the box office depending on critical reception and word of mouth. Despite the kind of vocal criticism you can easily find about the remake online, there still exist many more people who have never heard of Oldboy than those that have. The success of the film will ultimately depend on whether the film is any good and whether it's able to differentiate itself from the original — especially crucial for Universal, which is tasked with selling the film overseas, where more people are likely to have seen the original.
RoboCop (Sony Pictures and MGM)
The remake of RoboCop, which first arrived in 1987 and had follow-ups RoboCop 2 and RoboCop 3 in 1990 and 1993 respectively, is directed by Brazilian director José Padilha (Elite Squad: The Enemy Within) and stars Joel Kinnaman, Gary Oldman, and Michael Keaton. RoboCop takes place in 2028 where a multinational conglomerate OmniCorp is at the center of robotic technology. When Alex Murphy is critically injured by a car bomb outside his home, OmniCorp uses its knowledge of robotics to save him and give him a leg up against crime.
Sony and MGM's remake of RoboCop is set to hit theaters on February 7, 2014 and the recently released first trailer for the film galvanized viewers who were understandably concerned about one of the most iconic Hollywood action heroes getting the remake treatment. According to The Hollywood Reporter's "trailer report," the preview for RoboCop remains the number one viewed trailer after two weeks, with 1.2 million views in the past week.
Similar to many tentpole pictures, the question is whether the film can be profitable with such a huge budget, especially given its time of release — February — which is often one of the slower months following the holiday rush to theaters. With a production budget of $120 million, Sony and MGM will be hard-pressed to make a lofty profit on the film even if the film were to make about $300 million worldwide.
Godzilla (Legendary Pictures and Warner Bros.)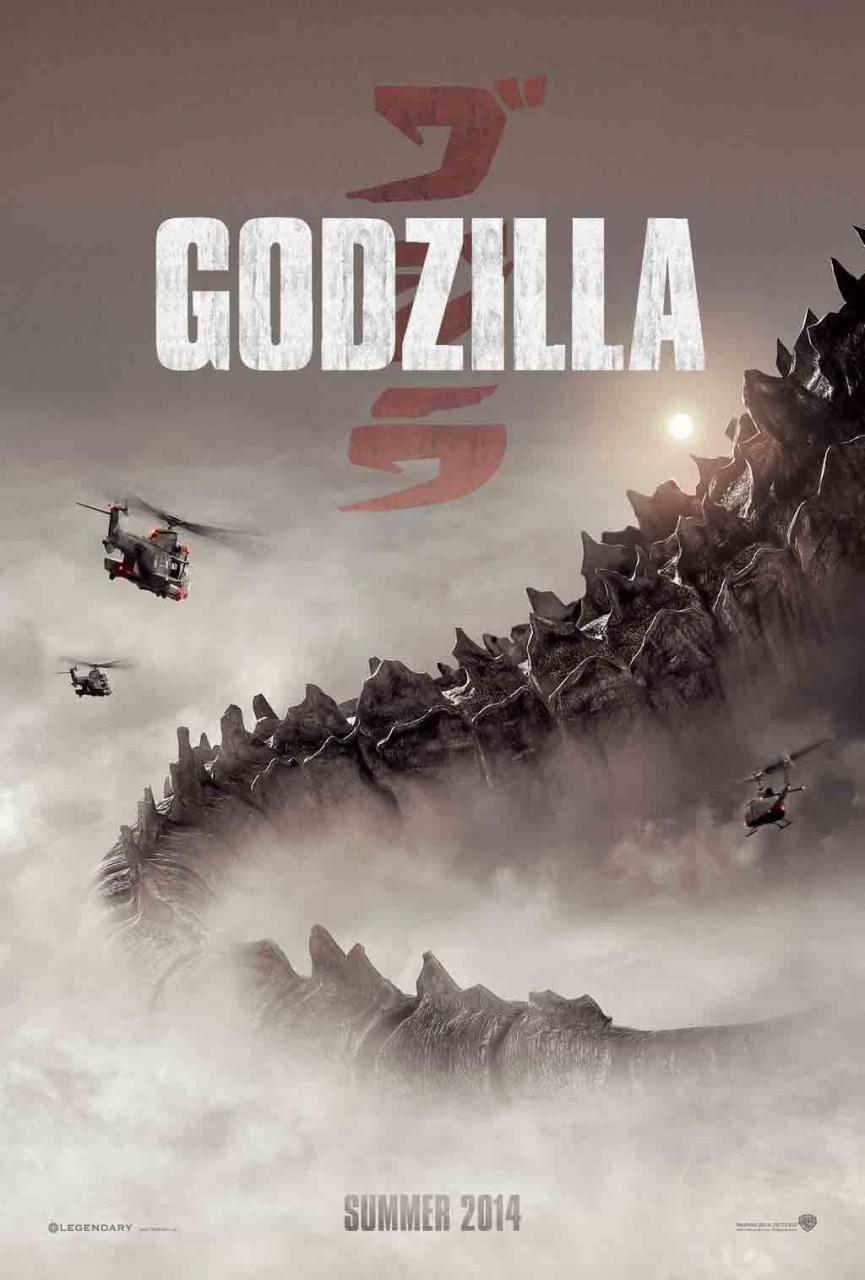 Godzilla is set to be released on May 16 from Legendary Pictures and Warner Bros. (NYSE:TWX). It is the second Godzilla flick to be filmed by an American studio, following Sony's 1998 film of the same name, which starred Matthew Broderick and Jean Reno. While the 1998 version introduced a new design to the iconic creature, the newest version is set to bring the monster back to its Japanese roots.
The 2014 Godzilla film is being directed by Gareth Edwards and stars Aaron Taylor-Johnson, Bryan Cranston, Elizabeth Olsen, and Ken Watanabe. Director Edwards burst onto the scene in 2010 with his highly acclaimed film Monsters, which made $4.2 million on a budget of only $500,000 and sported incredible special effects that he did personally. Additionally, Edwards acted as writer, director, and director of photography for the film.
Given the reception of the first American Godzilla film, Legendary and Warner are taking a sizable gamble on the remake by handing the reigns to a relative newcomer with a budget of $160 million. The 1998 Godzilla film disappointed both critics and movie-goers on the way to a worldwide total of $379 million on a budget of $130 million, so the two studios are hoping that a return to what made the Japanese franchise so successful can be a path to greater success.
Teenage Mutant Ninja Turtles (Paramount Pictures)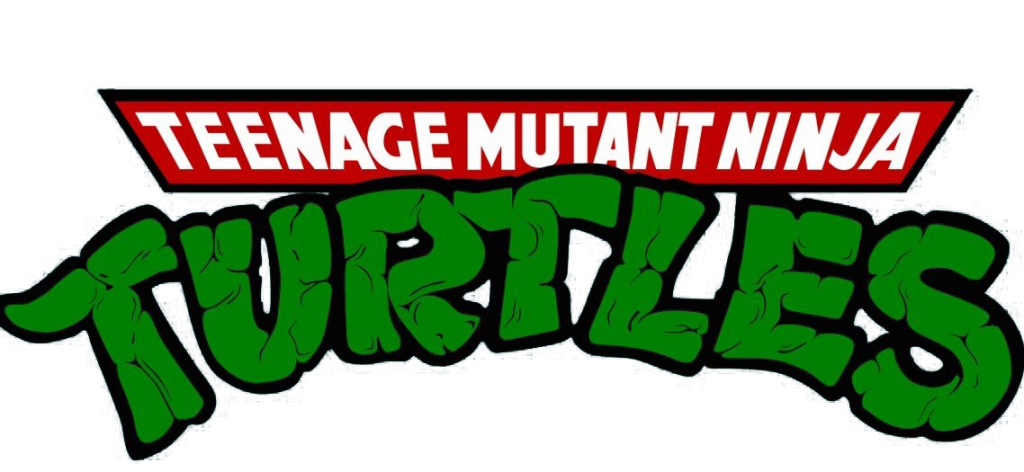 The remake of Teenage Mutant Ninja Turtles is currently scheduled to be released on August 8, 2014 from Paramount Pictures (NASDAQ:VIA). The Michael Bay-produced action film stars Megan Fox, Pete Ploszek, Noel Fisher, Jeremy Howard, and is directed by Jonathan Liebesman — the director behind Wrath of the Titans, Battle: Los Angeles, and The Texas Chainsaw Massacre: The Beginning. 
For fans of the series and those who grew up with the franchise, Paramount's re-imagining of Teenage Mutant Ninja Turtles might seem a little worrisome — especially after Bay dropped hints that the turtles would be from an alien race — but director Liebesman told fans not to worry. "Whatever mythology we're building on or expanding is coming from that guy, Kevin Eastman's head, who created the Turtles in the first place.  And so everything will tie in with the mythology; fans will be extremely excited with what we're coming up with," he told Collider.
How will the turtles be rendered in the film, you ask? Liebesman pointed to a recent film as an example of what they might end up doing for the reboot. "All I'll say is that I love how they did [The Rise of the Planet of the Apes].  That was exceptional," he said.
Depending on how the first images for Teenage Mutant Ninja Turtles look, we'll be able to get a better reading on what kind of box office the film will produce — for a franchise that has a lot of fans who grew up loving the series, buzz can either push the film to box office highs or send it crashing to the ground. But one thing's for sure: with a worldwide lifetime gross of $4.67 billion, Bay definitely has a winning record when it comes to the box office.
Don't Miss: Could Hulu Soon Become Ad-Free?