'50 Shades of Grey' Lands a New Lead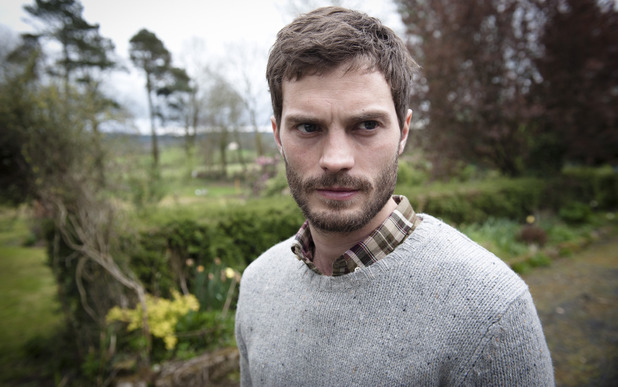 It looks as though Universal Pictures (NASDAQ:CMCSA) has found its Christian Grey once again — and if the buzz is indication, the studio's second choice for the lead is going over much better than its first.
Multiple publication outlets, including The Hollywood Reporter, have announced that the role in the film adaptation of Fifty Shades of Grey is likely to go to Irish actor Jamie Dornan. While Dornan isn't yet a huge name, his roles on Once Upon a Time and the BBC's The Fall have garnered significant critical acclaim . The Fall, in which Dornan plays a serial killer on the streets of Belfast, Northern Ireland, has been particularly noted for displaying the kind of range fans of the book have been clamoring for.
If you haven't been paying attention to news about Fifty Shades of Grey, Dornan's landing the role of Christian Grey was made possible by the shocking exit of Charlie Hunnam, Universal's original choice for the role.
The official statement from Universal Pictures said, "The filmmakers of Fifty Shades of Grey and Charlie Hunnam have agreed to find another male lead given Hunnam's immersive TV schedule, which is not allowing him time to adequately prepare for the role of Christian Grey"; however, the word around the industry is that Hunnam experienced cold feet when met with the enormous attention received with such a high-profile role.
Industry sources told The Hollywood Reporter that while Hunnam had no reservations about playing the role of Christian Grey, the media frenzy surrounding the role had overwhelmed the actor, who is transitioning from a low-key, albeit critically acclaimed, role in the FX series Sons of Anarchy. According to the publication, Universal was forced to hire bodyguards for the actor at a recent Sons of Anarchy premiere when questions about Fifty Shades of Grey dominated the red carpet.
Universal's casting choices have been resoundingly blasted by fans of the book series, but they were particularly adamant that Hunnam was not the right actor for the role of Christian Grey. In recent weeks, fans of the book were calling for Matt Bomer and Alexis Bledel to be the two leads, resulting in a petition on Change.org that currently has upwards of 89,000 digital signatures.
But if the current overall online consensus continues, fans of the book are unlikely to continue flocking to Change.org in an attempt to remove Dornan, while the casting of Dakota Johnson in the role of Anastasia Steele has notably lost some early vitriol.
Check out some tweets from several celebrities, including some of Dornan's co-stars on Once Upon a Time, below.
I'm a monstrous @JamieDornan1 fan. Wasn't allowed to be attracted to him on The Fall bc he played a sexmurderer. 50 Shades is my big chance!

— Lena Dunham (@lenadunham) October 24, 2013
I think that Jamie Dornan is the perfect choice to play Christian Grey in FIFTY SHADES OF GREY. Smartest casting decision in a long time.

— Bret Easton Ellis (@BretEastonEllis) October 24, 2013
.@JamieDornan1 is my Mr. Grey. #50ShadesOfDornan

— Josh Dallas (@joshdallas) October 24, 2013
Congrats to the sweetest person/scariest actor I know, @JamieDornan1 !!!! #50ShadesOfGrey just got real. So fu$!in psyched. #blameIreland

— Kate Mara (@_KateMara) October 24, 2013
Don't Miss: Report: Sorry, No Amazon Set-Top Box by Christmas.