6 Film Directors Who Make a Killing for the Studios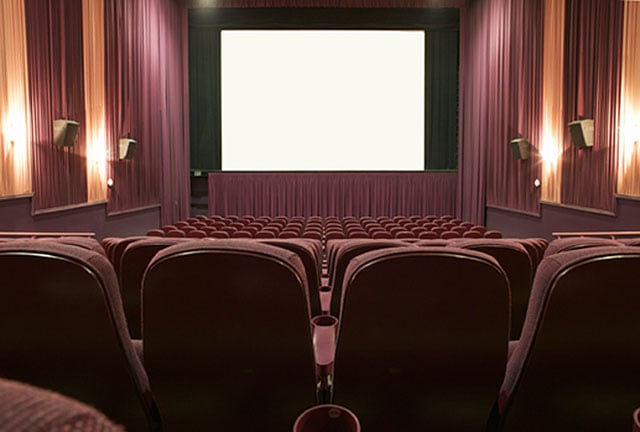 Earlier this week, we discussed five actors who make the studios a fortune – but actors aren't the only ones who can bring movie-goers to the theaters. While the person in the director's seat isn't always as well-known as the actors starring in the film, some popular directors have consistently hit it big with audiences over the course of long, storied careers.
Using Box Office Mojo's nifty domestic box office gross index, it's possible to see just how much consistency and sway some of the most notable directors have had. This is a list where total domestic grosses through a director's career routinely score the billions — where the average movie grosses consistently reach $100 million. These are the titans of Hollywood movie-making.
Unless stated otherwise, all the numbers on this list are actuals — unadjusted for inflation. The totals mentioned are also only going off of U.S. box office numbers unless otherwise noted. Now, check out Hollywood's heavy hitters after the jump.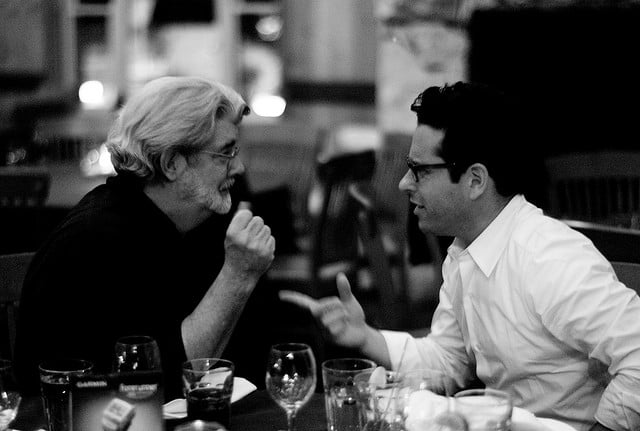 6. George Lucas – $1.74 Billion
The reason this list begins at number six and not an even five is because it would be simply unfair to dismiss George Lucas considering that, when adjusted for inflation, he shoots up to number two on the list. As for the raw actuals? Lucas' films have made a total of $1.74 billion in the U.S. But get this — Lucas' career as a director spans only six films, all of which have made an average of $290 million each, obliterating the competition at the top of the list. His best performing film of all-time is The Phantom Menace with a total of $474 million. He's also responsible for billions upon billions of dollars made for 21st Century Fox (NASDAQ:FOXA) with his Star Wars franchise.
While Lucas' actuals are impressive to say the least, when adjusted for inflation, his numbers are pretty astounding. Using Box Office Mojo's inflation calculator — which simply estimates the additional gross using average 2013 ticket prices — Lucas' total balloons to $3.65 billion with Star Wars being his best performing film at $1.45 billion. The adjusted numbers also mean that Lucas' career of six films averaged out to a total of $609 million per feature, completely outpacing every other director when it coms to that statistic.
Now that Lucas has sold his Star Wars property to Disney (NYSE:DIS), it wouldn't be surprising to see the studio continue to pull in big numbers with the franchise that Lucas championed — especially considering that Lucas had not necessarily endeared himself to fans in later years. Director J.J. Abrams, who is likely to grace this list down the line, is set to take up the Star Wars mantle.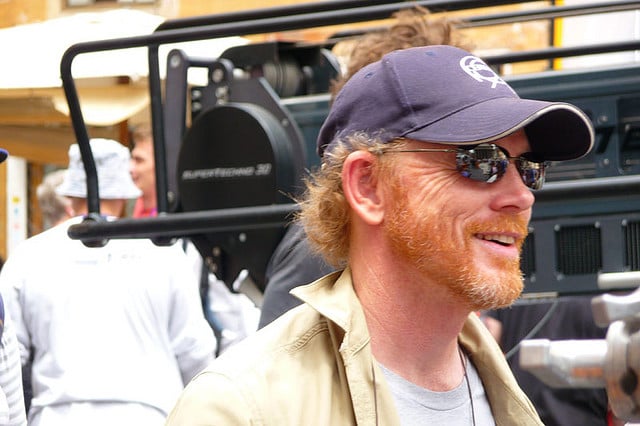 5. Ron Howard – $1.80 Billion
Ron Howard comes in at number five on the list with his films bringing in a total of $1.8 billion domestically. Over the course of his twenty film career, his films have made an average of $90.3 million — the most successful being How the Grinch Stole Christmas. While this list only includes films that's he's directed, Howard also has a long successful career as a producer to boot.
Howard has seen the majority of his directing success with Universal Pictures (NASDAQ:CMCSA), but has more recently traded off between Universal and Sony Pictures (NYSE:SNE). In fact, since 1999′s EDtv, Howard has only directed films for Universal and Sony. Aside from How the Grinch Stole Christmas, Howard's most successful films have been Universal's A Beautiful Mind as well as Sony's The Da Vinci Code and Angels & Demons.
Up next for Howard is the biographical drama Rush, in which Formula One drivers James Hunt and Niki Lauda face-off for the 1976 World Championship after Lauda is involved in a terrible accident. After that, Howard has a documentary called Made in America about the music festival of the same name founded by Jay-Z. He is looking to release Inferno, the fourth book in Dan Brown's Robert Langdon series, in 2015.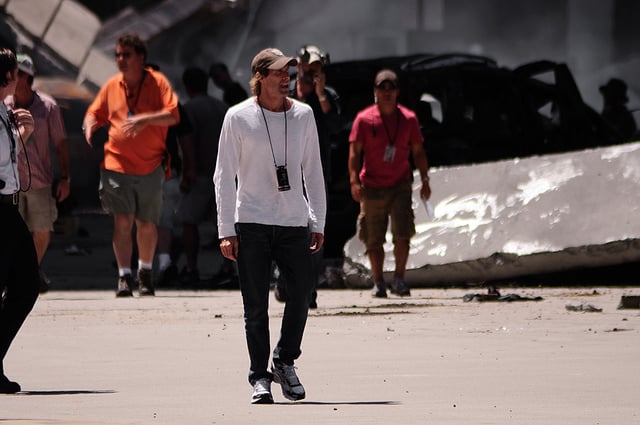 4. Michael Bay – $1.89 Billion
Michael Bay's name has become synonymous with Hollywood action film excess over the years, but the studios won't complain as long as his films keep  making the kind of money they have been. The incredible thing about this list is that it doesn't even take into the account his lucrative career as a producer. Say what you want about the man, but his films make serious dough.
To date, Bay's films have made a total of $1.89 billion domestically and over the course of his ten-film career as director, his films have made an average of $189.8 million. His most successful film to date is Paramount Pictures' (NASDAQ:VIA) Transformers: Revenge of the Fallen, which made $402 million. His 2013 film Pain & Gain was his first in almost a decade to make less than $300 million domestically. Worldwide, his two most recent Transformers films made over $2 billion combined.
Next up for Bay as director is Paramount's Transformers: Age of Extinction, which, if recent trends in the series continue, seems destined to eclipse $1 billion worldwide. After that, Bay is planning a live-action/CGI adaptation of the popular manga series Pluto.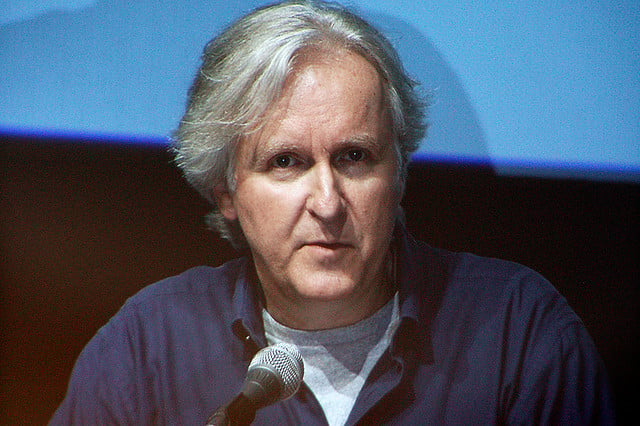 3. James Cameron – $1.97 Billion
Coming in at number three is James Cameron, whose films have grossed a total of $1.97 billion domestically. Over the course of his career having directed nine films, each have made an average of $219.4 million with the most successful film being 2009′s Avatar, which made $760.5 million in the U.S.
Cameron's domestic total doesn't even begin to tell the entire story of his success as a filmmaker with both Avatar and Titanic having made over $2 billion each worldwide. Adjusting for inflation actually drops him to number four on the all-time list, but there's no doubt that Cameron's box office sway is as strong as ever. Cameron has bounced around several different studios with Avatar made at Fox and Titanic made at Paramount — but who needs the loyalty of the studio when the hype train follows wherever you go?
Up next for Cameron are a series of three sequels based on the world he created in Avatar all to be shot back to back with planned releases in 2016, 2017, and 2018. If he finds even a fraction of the success he did with 2009′s Avatar, his placement on this list could skyrocket.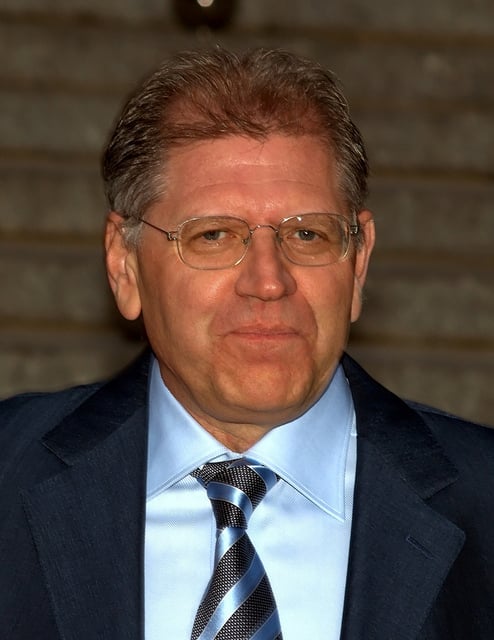 2. Robert Zemeckis – $2.03 Billion
Over the course of Robert Zemeckis' career, his films have made a total of $2.03 billion domestically. His career spans sixteen films with his most successful being Forrest Gump, which made $329.7 million in the U.S.
Zemeckis is another director who found success bouncing from studio to studio. His role as a director for Universal's legendary Back to the Future trilogy is likely to be what he's best known for, but movies like Paramount's Forrest Gump and Fox's Cast Away, both starring Tom Hanks in beloved roles, are sure to remain at the top of Zemeckis' greatest films.
Zemeckis doesn't seem to have any concrete plans for a next film after last year's drama Flight, starring Denzel Washington, but like many directors on this list, he has also made a career of being a producer and executive producer. For the long-term, it shouldn't be long before he gets into the director's chair once again.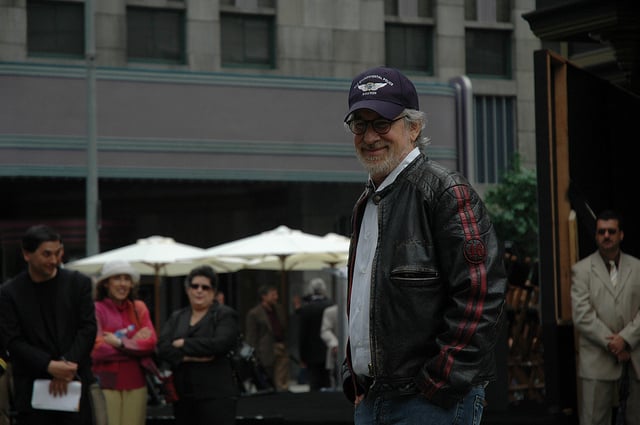 1. Steven Spielberg – $4.15 Billion
Steven Spielberg's numbers are still going to shock you even if you knew he was at the top of this list. Spielberg's storied career as a director has made his name one of the most ubiquitous around when it comes to box office success, and there's a reason for that. The numbers found in his returns are so unbelievable that you might suspect they were typos — and this is only domestic numbers.
Before we get to the numbers adjusted for inflation, which is where things start to seem fantastical, we'll start with his domestic actuals. When it comes to unadjusted numbers, his figures come out to a total of $4.15 billion, making his unadjusted numbers over twice as high as Zemeckis'. Over the course of a 27-film career, his features have made an average of $153.9 million at the box office with his best performing film being E.T., which made $435.1 million.
Now those numbers are astounding, to say the least, but the adjusted numbers are something else. Remember when I said that George Lucas had to be included on the list because his adjusted total is $3.65 billion, good for second place on the list, when inflation is considered? That's nothing. The total adjusted domestic gross of Spielberg's films in the U.S. is an absurd $8.42 billion. That's not a typo.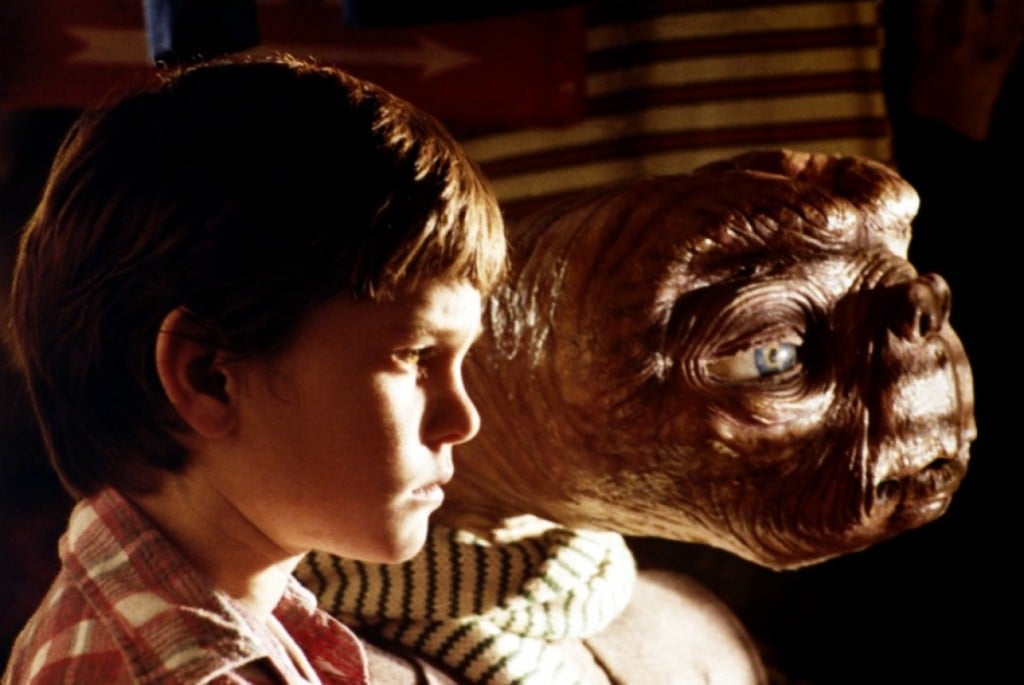 The total domestic gross of Speilberg's films even obliterate the man who made Star Wars — and that's not an easy feat. Check out some of these adjusted numbers for his films – E.T., $1.15 billion; Jaws, $1.04 billion; Jurassic Park, $750 million; Raiders of the Lost Ark, $722 million; and the list goes on. In fact, you have to scroll through his filmography to number 21 to find one that made less than $100 million at the box office when adjusted for inflation.
Don't forget that these numbers are only domestic — the $8.42 billion does not have a single dollar included from overseas. To put that in perspective, many big budget films these days make more money overseas than they do here. Granted, Spielberg's films back in the 70s and 80s didn't benefit from the simpler method of distributing films overseas, but we can conservatively add another $6 billion to that number at the very least.
Spielberg isn't currently attached to any projects at the moment, but it's safe to say his name will likely come up sometime soon. Until very recently, Spielberg was attached to direct the adaptation of American Sniper, but Clint Eastwood is now in talks to direct the project after Spielberg exited.
Like us on Facebook to get the latest from Wall St. Cheat Sheet right in your News Feed.