6 New Films to Check Out This Weekend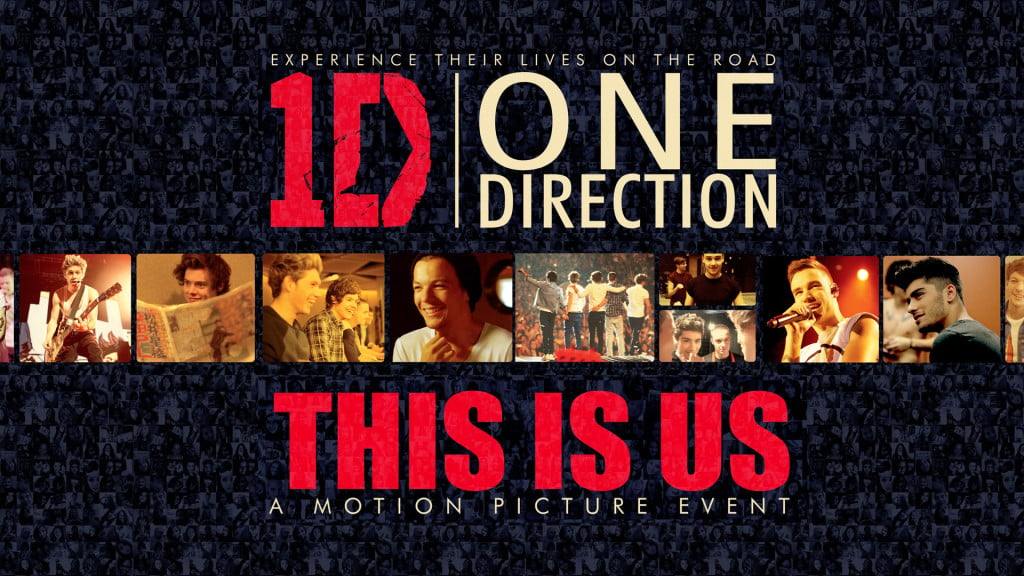 If you're looking for new choices at the movies this weekend, this particular weekend probably won't be your best bet — unless you're a fan of the Irish boy-band One Direction. With One Direction: This is Us set to rule the box office and Lee Daniel's The Butler presumed to place in second, the last weekend of August is set to be more of the same.
TriStar Pictures' (NYSE:SNE) One Direction: This is Us is widely believed to run away with the number one spot at the box office this weekend where it won't face much competition. The concert documentary is directed by Morgan Spurlock, the director behind Super Size Me in which he ate a diet of only McDonald's (NYSE:MCD) for an entire month. While the film is set to perform well in the U.S., it's widely expected to break records in the UK.
Look no further than oddsmaker Ladbrokes to see just how successful the film could potentially be. Ladbrokes is giving the film 4/1 odds of overtaking last year's James Bond film, Skyfall, for the number one film at the UK box office of all-time, and 5/1 odds for the film to win a BAFTA for Outstanding Debut in 2014.
Skyfall is currently the number one UK film of all time at £102 million.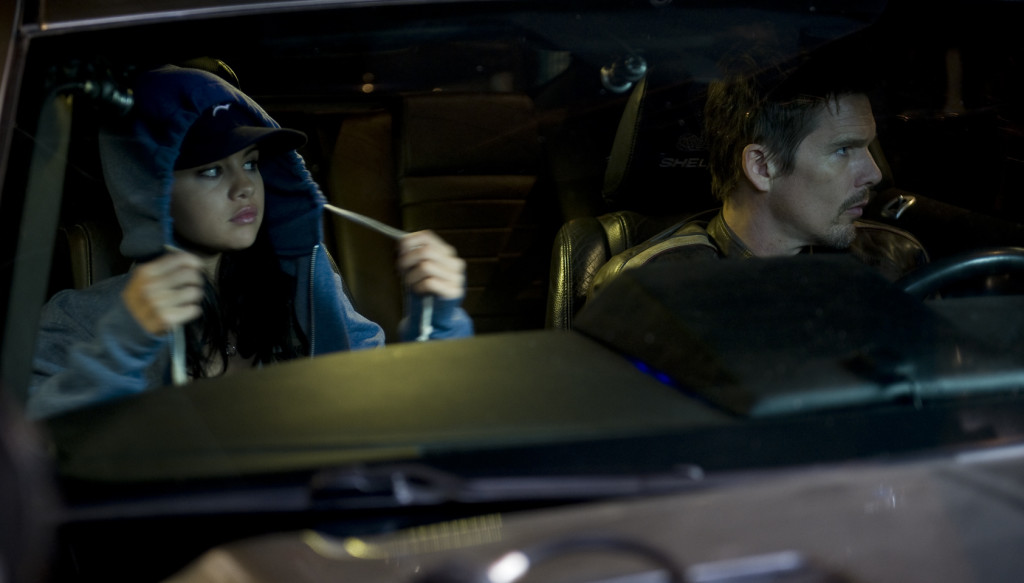 Of the other new releases, Warner Bros.' (NYSE:TWX) Getaway is already getting the kind of negative critical reception and buzz that can doom a film before it's even hit theaters. Starring Ethan Hawke, Selena Gomez, and Jon Voight, Getaway follows Brent Magna (Hawke) who is forced to get behind the wheel of a Shelby Mustang Super Snake and follow orders from a mysterious man in order to save his wife.

As of this writing, review aggregator Rotten Tomatoes currently shows Getaway sitting at 3 percent "Fresh," which is a rather impressive feat of unanimous disdain. Michael Phillips of the Chicago Tribune writes, "So mechanical and derivative, not even the abducted-spouse routine can stoke the audience's rooting interests." And Scott Foundas of Variety writes, "Something like a "Cannonball Run" for the YouTube Generation, with the largely incoherent action cut in a Cuisinart."
If the critical reception wasn't bad enough, buzz on the Internet has been negative as well, with many viewers seeing Gomez's role as a computer-savvy street thug as a bizarre casting choice to say the least.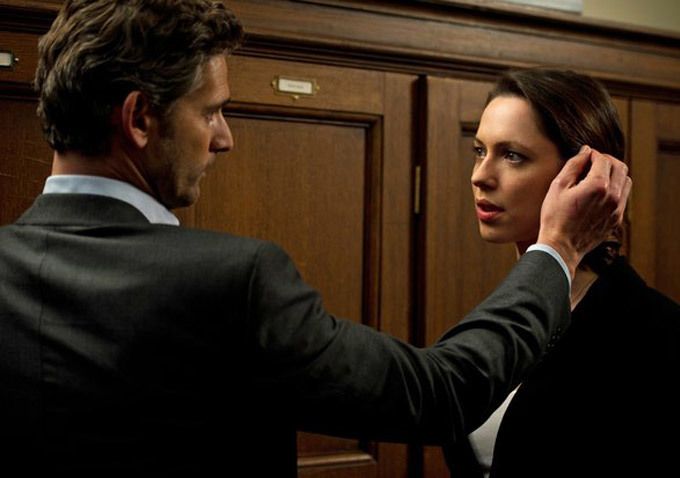 Also new this week is British thriller Closed Circuit, which is distributed by Focus Features (NASDAQ:CMCSA). The film stars Eric Bana and Rebecca Hall in a story about a mysterious explosion in a busy London market and the two lawyers who come to discover that there might be more to the event than meets the eye.
Critical reception for Closed Circuit has been mixed so far, with many critics praising the film's performances and directing, but complaining about the film's script and plot problems. Kenneth Turan of the Los Angeles Times wrote the following.
"A crisply enjoyable, professionally executed paranoid thriller of the 'everyone is out to get us' variety," awarding the film 3.5 out of 5. On the other hand, Stephen Farber of the Hollywood Reporter wrote, "Well-acted British courtroom drama never really delivers the necessary thrills."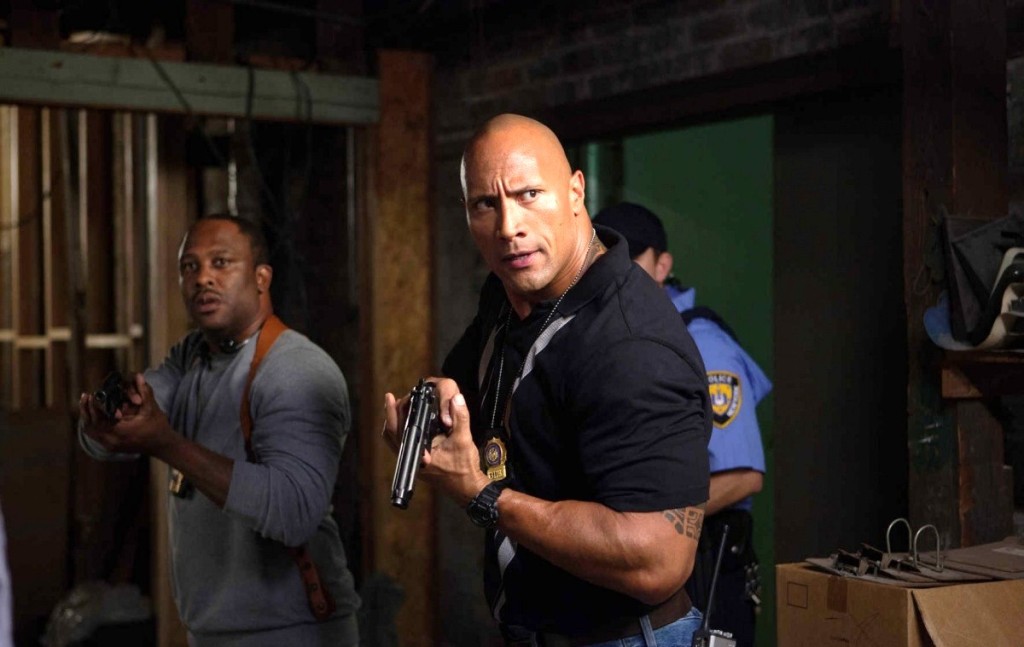 The action-drama Empire State, from Lions Gate (NYSE:LGF), stars Liam Hemsworth, Dwayne "The Rock" Johnson, and Emma Roberts in a film about two childhood friends who decide to rob an armored car depository.
Empire State isn't being screened for critics, so while I can't tell you what the critics are saying, it's safe to say that the film is likely a train-wreck. Generally, films that the studios decide not to screen for critics are so bad that the studios bet on getting people into the theaters for the first weekend rather than risk having critical response temper box office sales. There are exceptions of course, but don't expect Empire State to surprise in any way.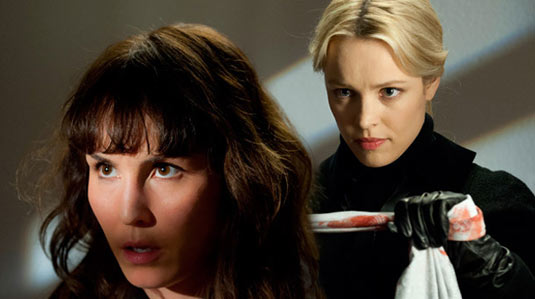 From writer and director Brian De Palma, Passion stars Rachel McAdams and Noomi Rapace in a film based off of French thriller Love Crime. The film tells the story of two women caught in a deadly power struggled based around the cut-throat international business world.
The critical reception for Passion has been mostly negative so far, with an overall Rotten Tomatoes score of 41 percent as of this writing. However, even the "positive" reviews of the film aren't exactly brimming with excitement.
Alan Scherstuhl of Village Voice, one of two top critics to give the film positive overall marks, wrote, "Passion is pretty good. If you cared enough to make a list, it might be your fifth or sixth favorite De Palma." Not exactly the most enthusiastic blurb, that's for sure.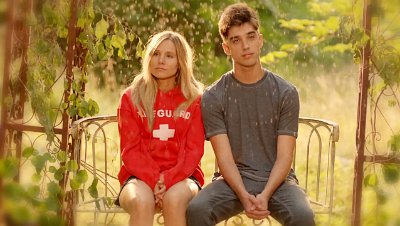 Going down the line, there's also limited indy release The Lifeguard, which stars Kristin Bell and David Lambert. The Lifeguard is a comedy-drama about a reporter that leaves her life in New York to take on her old high school job as a lifeguard and later begins a relationship with a troubled 16-year-old.
Critical reception has been mostly negative for the film so far, with Ernest Hardy of Village Voice writing, "From concept to execution to tone, writer-director Liz W. Garcia's The Lifeguard is a lifeless misfire."
Joe Neumaier of the New York Daily News appears to be the only top critic supporting the film, writing, "This sorrowful, achingly wise little drama has a lot to say about the dangers of hanging on to youth at all costs." However, while Neumaier had some positive things to say about the film, you should still note that he awarded the film a 3 out of 5.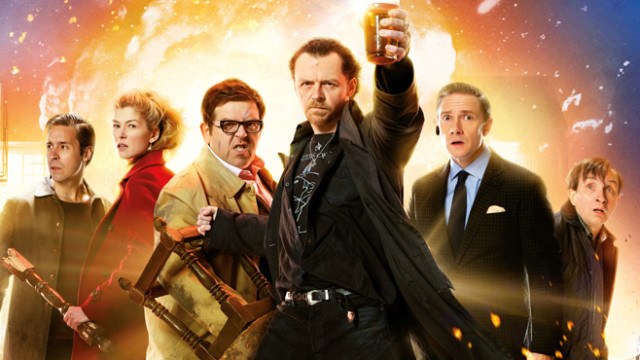 Aside from the new releases, expect The Weinstein Co.'s Lee Daniel's The Butler to continue its strong run on the way to early Oscar talk, along with continued box office success for Universal's The World's End and Warner Bros.'s We're the Millers.
Mortal Instruments: City of Bones is expected to see a huge drop in its second weekend domestically as German Constantin Film hopes to see strong returns overseas. After that, horror-thriller You're Next and Disney's (NYSE:DIS) Planes are expected to be in the top-ten box office mix.