7 Film Directors Who Don't Know How to Fail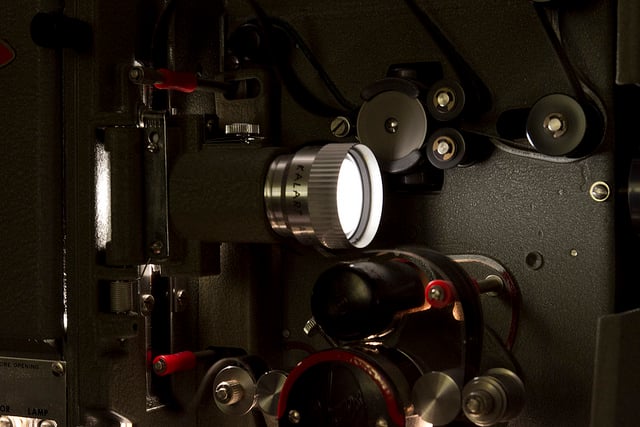 In an industry where one box office bomb can end a career, it's often surprising just how many films fall to the wayside every year. Of course, because of film's unique status as a hugely collaborative medium, it's often unfair to pin the blame on one person in a production that has hundreds, sometimes thousands of crew members, but that doesn't stop a director from being on the hot seat when things go wrong.
Studios sometimes have a point, especially when some directors have acquired glittering film records free of any major box office bombs over the course of several films. Considering how dynamic and uncertain the process of creating a film can be, it's incredible that some directors can string together even two hits in a row, let alone three, four, or five.
Here's a list of seven Hollywood film directors that simply don't know how to fail.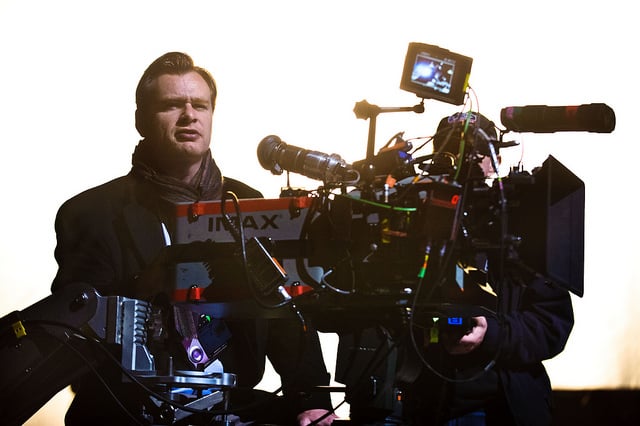 Christopher Nolan
When it comes to box office power and sway in the film industry, Christopher Nolan is among three or four directors at the very top of the list. Having come to the attention of Hollywood via his first black and white feature Following – with Memento released two years later — Nolan is a model of consistency. Thus, he has established himself as one of the greatest modern Hollywood filmmakers — both from a commercial and critical standpoint.
Since 2001′s Memento, no film by Nolan has earned less than $100 million at the worldwide box office — and since 2008′s The Dark Knight, he hasn't had a film under $825 million. Up until The Dark Knight, Nolan's films had earned hugely solid, but not spectacular box office grosses. Worldwide, Insomnia made $113 million, Batman Begins made $372 million, and The Prestige earned $109 million. But ever since The Dark Knight was released in 2008 and went on to earn $1 billion at the global box office, Nolan has been one of the most powerful figures in Hollywood. The original action-fantasy film Inception, which arrived in 2010 to much anticipation, earned $825 million worldwide while The Dark Knight Rises, the final film in the Dark Knight trilogy, became the highest grossing film of Nolan's career with $1.08 billion earned worldwide.
Nolan's next film, the sci-fi drama Interstellar, is set to hit theaters on November 7, 2014.
Peter Jackson
It's hard to believe, but Peter Jackson was a mostly unknown and untested young filmmaker when Warner Bros. tapped him as the director of the hugely ambitious Lord of the Rings film project. Now squarely in the middle of bringing The Hobbit trilogy to the screen, Jackson is one of the most powerful directors in Hollywood with his films having grossed over $4.6 billion worldwide.
Since 2001, when Jackson took over The Lord of the Rings, the New Zealand director's only misstep has been 2009′s The Lovely Bones, based on the popular novel of the same name. With $93 million earned worldwide on a $65 million budget, the performance of The Lovely Bones was fairly stunning for a director who hadn't had a film earn less that $550 million in four tries. While Lord of the Rings: The Return of the King remains Jackson's highest grossing film with $1.11 billion earned worldwide, last year's The Hobbit: An Unexpected Journey was the only film to come close with $1.01 billion. Considering the increased buzz for the next installment of the The Hobbit trilogy, it wouldn't be surprising if there was a new film at the top of the list.

The Hobbit: The Desolation of Smaug will be released December 13, 2013.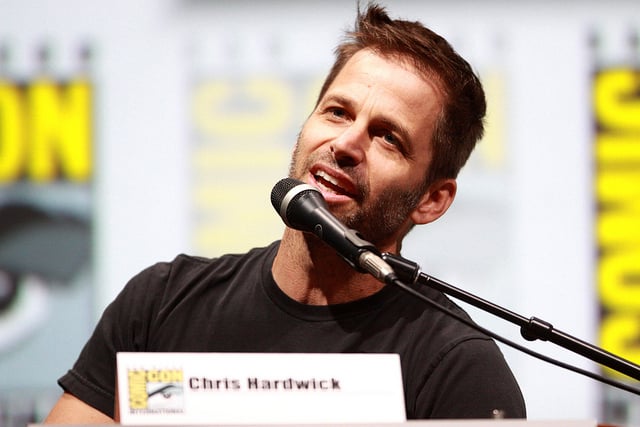 Zack Snyder
Zack Snyder has positioned himself as one of the premiere blockbuster filmmakers ever since his 2007 action film 300 hit theaters in 2007 and went on to gross $456 million worldwide. But even his first film, the Dawn of the Dead remake, earned just north of $100 million worldwide on a budget of only $26 million, putting him in the enviable position of being a director capable of producing commercially viable films no matter the budget.
In many ways, Snyder has become the successor to director Michael Bay as a pioneer of the action genre. Like it or not, Snyder's slow motion style of action sequences has become routinely emulated throughout the film industry, while his most recent film, Man of Steel, showed that the director is willing to go in a different direction as his directing career moves forward. While Snyder's Sucker Punch was a notable misfire in the director's track-record, Watchmen, 300, and Man of Steel have all been huge money-makers, with Man of Steel being his highest-grossing film to date, pulling in $662 million worldwide.
Snyder's next film, the sequel to Man of Steel, is likely to be the director's highest grossing film yet, as it is set to see Superman and Batman share the big screen for the first time. Look for Snyder to continue his hot streak when the Man of Steel sequel hits theaters in 2015.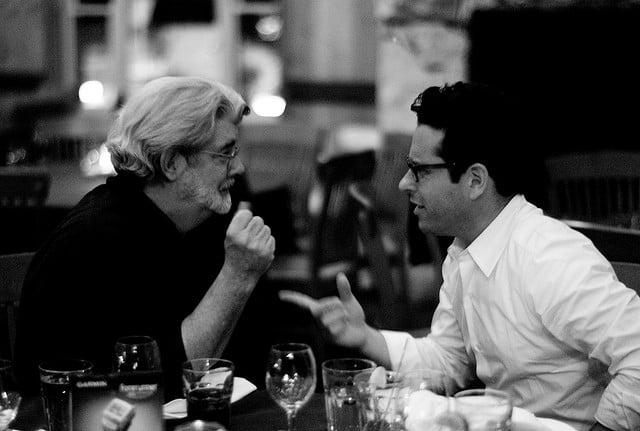 J.J. Abrams
J.J. Abrams hasn't had a misfire at the box office yet, after having been the director of four blockbuster films: Mission Impossible III, Star Trek, Super 8, and Star Trek Into Darkness. Abrams' consistency in both box office performance and critical reception has led the young director to be favorably compared to legendary director Steven Spielberg, who Abrams has recently partnered with on a variety of projects. His consistency and seemingly classical method of filmmaking are also the reason Abrams was tapped to jumpstart the new Star Wars trilogy.
Abrams' spotless track record began with 2006′s Mission Impossible III, which earned $397 million worldwide and is still his second best-grossing film to date. His Star Trek reboot followed in 2009, earning $385 million worldwide, then Super 8, which earned $260 million on a budget of only $50 million. Star Trek Into Darkness, Abrams' most recent film, earned $467 million at the worldwide box office to become his highest earning film to date.
With Abrams' box office record definitely trending upwards, look for Star Wars Episode VII to be his hugest film to date, and possibly one of the highest grossing films of all-time, considering the fanfare that comes with it. The most recent announcement sets a release date of December 18, 2015 for Star Wars Episode VII.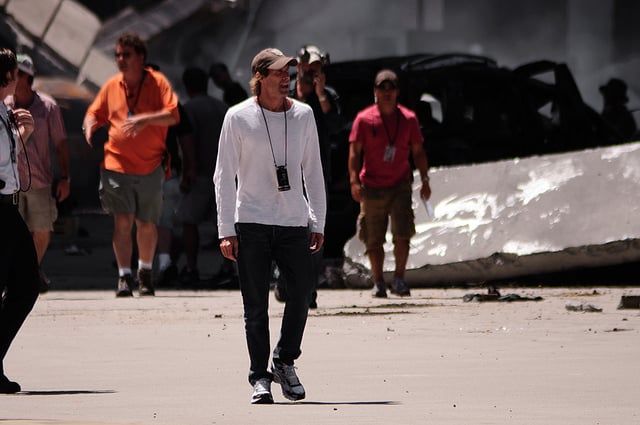 Michael Bay
Love him or hate him, Michael Bay has been one of the most consistent blockbuster filmmakers since the mid 1990s. In fact, Bay ranks among the highest grossing filmmakers of all-time with a total worldwide box office of $4.67 billion.
Beginning with 1996′s The Rock, Bay has only had two of his nine films earn less than $134 million. While this year's Pain & Gain underperformed compared to his previous films, with $86 million at the box office, his three previous films Transformers, Transformers: Revenge of the Fallen, and Transformers: Dark of the Moon earned $709 million, $836 million, and $1.12 billion respectively. With another Transformers film on the way, it's safe to say his recent hot streak is sure to continue.
Bay's next film, Transformers: Age of Extinction, is set to arrive June 27, 2014 and will star Mark Wahlberg. Don't be surprised if it surpasses Transformers: Dark of the Moon's $1.12 billion at the global box office.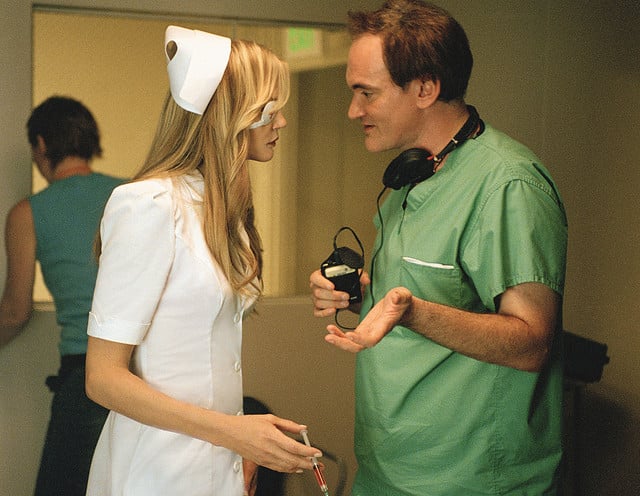 Quentin Tarantino
Quentin Tarantino hasn't exactly been struggling to get films made since he debuted in 1992 with Reservoir Dogs, but it can't hurt that his films are showing an upward trend in box office success. So, despite the director stating last year, "I don't intend to be a director deep into my old age," he might want to reconsider, given his increasing box office pull and recent slate of award nominations.
Though 1994′s Pulp Fiction was only the second film in Tarantino's directing career, it wasn't until 2009′s Inglourious Basterds that the director exceeded the former film's $213 million worldwide box office total. In between Pulp Fiction and Inglourious Basterds, Jackie Brown (1997) earned $39 million, Kill Bill Vol. 1 (2003) earned $180 million, and Kill Bill Vol. 2 earned $152 million. But Inglourious Basterds saw a huge resurgence in Tarantino's box office sway, bringing in $321 million worldwide, while last year's Django Unchained made another huge leap, earning $425 million at the box office.
As far as what Tarantino's next film will consist of, there have been varying accounts from the director himself: on one hand, he's mentioned his interesting in making a film based on African-American soldiers fighting during World War II, but he also told a French publication that his next film would be smaller in scale, closer to the style of Jackie Brown. Either way, Tarantino's recent track record isn't likely to change.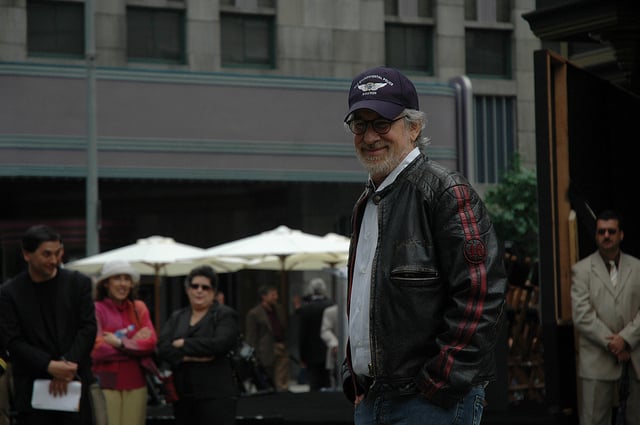 Steven Spielberg
To finish off the list, we have legendary director Steven Spielberg — the model of consistency over a nearly thirty-year directing career. While his recent outings haven't had nearly the box office pull of some of his films in the past, a weak box office showing from Spielberg is equal to a huge showing for the majority of working directors in Hollywood.
For Spielberg, whose films have grossed over $9 billion worldwide (unadjusted for inflation), the 2008 film Indiana Jones and the Kingdom of the Crystal Skull ultimately earned $786 million in the face of torrential criticism from fans and critics. While his three films since then have more or less gone under the radar — at least compared to previous entries from Spielberg — they've nonetheless had strong performances at the worldwide box office: animated film The Adventures of Tintin grossed $374 million; War Horse earned $177 million; and Lincoln totaled $275 million. Those are some big box office totals for "lesser" Spielberg films, although Lincoln did become a major player in the awards season.
So far, it's unclear what Spielberg's next project will be. He was previously attached to American Sniper, before leaving the project that later went to director Clint Eastwood.
Don't Miss: 3 Big Holiday Films for Children.