7 Huge Batman Movies Before Batfleck Rises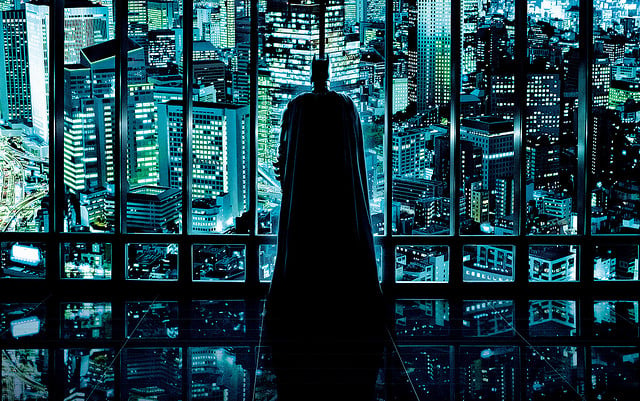 It's safe to say word has spread about Ben Affleck's new big role as Batman in the Batman-Superman movie planned for 2015 and the news' reception has been varied to say the least.
Many are resolute in their anti-Affleck stance, arguing vehemently on the social media channels that anyone would be better than the Argo director and thus spurning the popularity of the hashtag #betterthanbatmanbenaffleck on Twitter. Others, such as U.S. Senate candidate Cory Booker, take a different side. Booker is very pro-Batfleck as it turns out, and even maintained in 160 characters or less that nothing could change his mind, even the promise of a future vote.

But regardless of whatever side you take — pro-Batfleck or con — and whether or not you'll sign a petition to get Warner Bros. (NYSE:TWX) to reconsider, we can at least take the recent news as an opportunity to stroll down memory lane and remember the other huge Batman movies that hit the screen before Batfleck will.
1. The Dark Knight Rises (2012)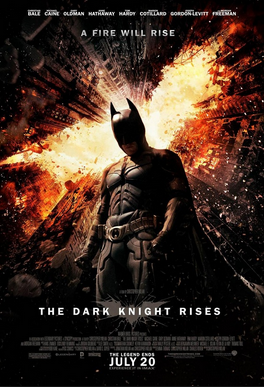 First up, Warner Bros.'s Dark Knight Rises, the 2012 film which boasted the all-start cast of Christian Bale, Ann Hathaway, Tom Hardy, and Joseph Gordon-Levitt. The movie killed the box-office, crossing the $1-billion- worldwide benchmark and becoming only the 13th picture in history to hit that milestone at the time. A lot of that success can also be attributed to IMAX Corp. (NASDAQ:IMAX). Though many people think of IMAX as "the big screen," in this circumstance, director Chris Nolan used the IMAX cameras to shoot special scenes of the film. Using these high-tech cameras and large-scale film, Nolan captured details that a regular camera would not, and made the film's eventual debut at IMAX that much sweeter.
Still, it will be undeniably hard to follow in this flick's footsteps, but maybe a new Batman is just what the upcoming film needs to break new records.
2. The Dark Knight (2008)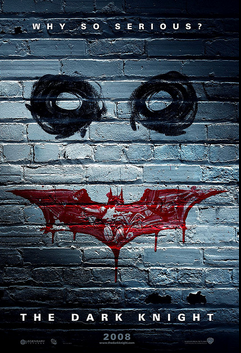 Next, a film that everyone remembers thanks to unforgettable performances by Christian Bale, Heath Ledger, Aaron Eckhart, and Michael Caine. Also by Warner Bros., this movie was especially special for audiences because it marked Ledger's last time on the big screen, dying only six months prior to the film's release. Ledger still won "Best Supporting Actor" for the film, and it is considered to be known as one of the best superhero films of all time thanks to the Joker's performance. It also ending up making $1,084,439,099 worldwide.
3. Batman Begins (2005)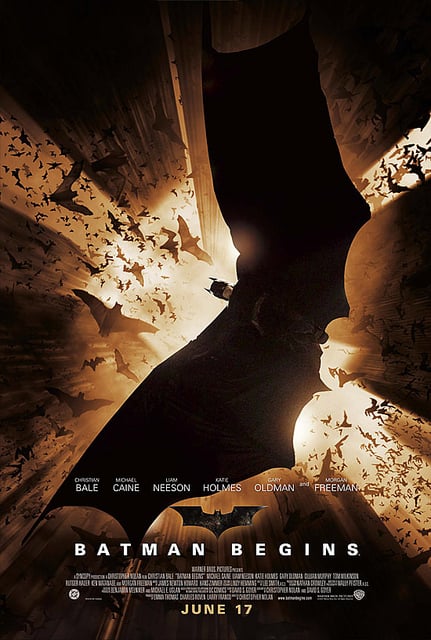 This version, Batman Begins, again featuring Christian Bale and Michael Caine as well as the talents of Katie Holmes, Liam Neeson, and Morgan Freeman, was unique in that it marked Batman's first real successful return to the big screen after several major flop such as 1997′s Batman & Robin. The film is now remembered as the first of The Dark Knight trilogy and grossed over $372 million worldwide.
4. Batman & Robin (1997)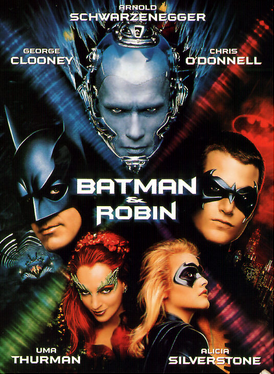 Speaking of Batman & Robin, that film is up next on our list — despite its less-than-stellar performance. With stars like Arnold Schwarzenegger, George Clooney, Chris O'Donnell, and Uma Thurman, many critics expected a success, but those hopes fell out when the movie hit the big screen. Only registering $238,207,122 worldwide, Batman & Robin did so poorly that Warner Bros. cancelled its planned trilogy, and the superhero didn't end up hitting the theaters again until eight years later.
5. Batman Forever (1995)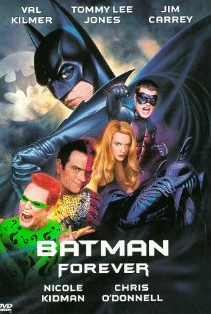 Dating back to 1995, Batman Forever is next, marking the third installment in the Batman film series. This time around, the movie's stars included Tommy Lee Jones, Jim Carrey, Nicole Kidman, and Chris O'Donnell — but Val Kilmer replaced Michael Keaton as Batman. The flick was more light-hearted and comical than its predecessors, making $336,529,144 worldwide and drawing more directly from the Batman comic book series than others in the past.
6. Batman Returns (1992)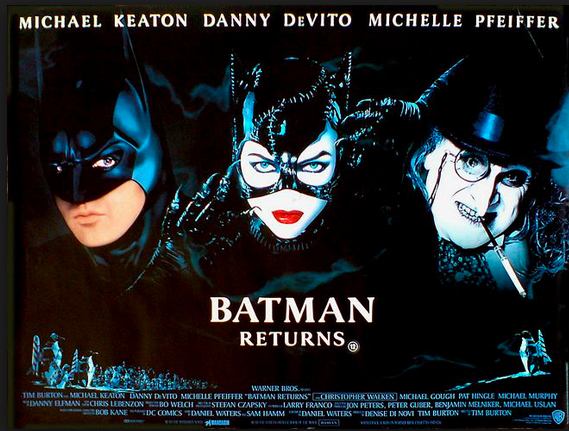 Speaking of others in its past, Batman Returns dated before Batman Forever, coming out in 1992 as the second film in its series and the sequel to 1989′s Batman. This time, the main superhero was played by Michael Keaton with Danny DeVito and Michelle Pfeiffer also landing starring roles. The movie, directed by Tim Burton, met with success but was still criticized for being darker and not as family-friendly as other superhero films. It eventually grossed $282,800,000 worldwide but led other directors to turn to lighter content in the future.
In addition, Batman lovers may remember the way this film stirred up controversy when it teamed up in a promotional campaign with McDonald's Corp. (NYSE:MCD). Based in Washington, the Christian Defense Coalition wasn't a fan of the movie's implications, and when it caught wind of this new partnership with a family-friendly fast-food chain, the organization attempted to orchestrate a nation-wide boycott of McDonald's for promoting a film that it claimed featured "grotesque violence and sadomasochistic sexual overtones." Though the result wasn't spectacular, the demonstration reminded Batman directors to be mindful of their audience, leading to a difference approach in the film's next installment.
7. Batman (1989)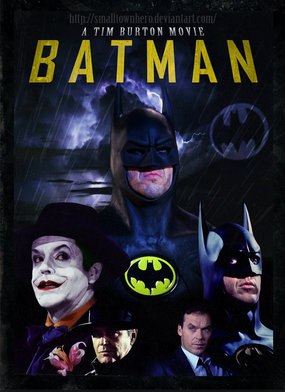 And last, but certainly not least, the first in a three-part series – Batman came out in 1989 with Michael Keaton as well as Jack Nicholson, Kim Basinger, and Robert Wuhl. It was ultimately a great success, earning over $400 million in box office totals and spurning the production of three sequels as well as a handful of other Batman films in the future, as we're still learning. Hopefully Batfleck can make Burton proud.