7 Upcoming Films That Prove Sci-Fi Is Back in a Huge Way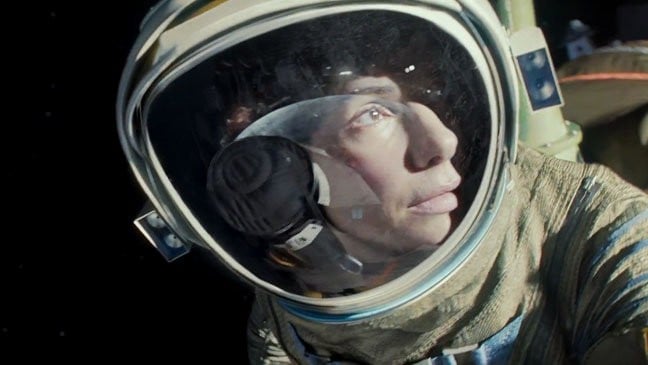 Back in 2007, director Ridley Scott (Blade Runner, Alien) famously told The Times that the era of science-fiction filmmaking was over. "Sci-fi films are as dead as westerns," Scott said, adding, "There is an overreliance on special effects as well as weak storylines." And when The Times pressed Scott to name some of the worst offenders, he simply said, "All of them. Yes, all of them."
Six years later, the sci-fi genre is seeing a resurgence thanks to directors seemingly doing exactly what Scott thought was disappearing from the genre: a focus on story over special effects. And the most ironic thing is that Scott's own 2012 sci-fi film Prometheus was criticized for many of the same things that he had spoken about to The Times.
While sci-fi fans have likely already visited the theaters this summer to check out films like Elysium, Pacific Rim, and Oblivion, the good news is that the next year appears set to have one of the greatest line-ups of sci-fi films in at least a decade. It's an exciting time for fans of sci-fi to say the least.
Here are seven interesting sci-fi films set to be released through the end of 2014, moving chronologically. Check them out after the jump.
 1. Gravity – October 4, 2013
Gravity is a sci-fi thriller coming from Warner Bros. (NYSE:TWX) and director Alfonso Cuarón (Children of Men, Y Tu Mamá También, Harry Potter and the Prisoner of Azkaban). The film follows two surviving astronauts, played by George Clooney and Sandra Bullock, who are forced to rely on each other in order to survive after debris from a satellite crashes into their shuttle.
The buzz for Gravity was reaching feverish proportions even before a recent Variety article was published, in which director James Cameron (Avatar, Titanic) was quoted as saying, "I think it's the best space photography ever done, I think it's the best space film ever done, and it's the movie I've been hungry to see for an awful long time." Cameron also explained that he "was stunned, absolutely floored" by the film.
Of course, with all this buzz, many onlookers are already wondering if the hype is so high that it can't possibly live up the expectations. But Cameron also explains that, "What is interesting is the human dimension." Let's hope this film lives up to its lofty expectations.
2. Ender's Game – November 1, 2013
Ender's Game is a sci-fi fantasy film based on the famous novel of the same name by Orson Scott Card. The film stars Asa Butterfield as Andrew "Ender" Wiggin, a supremely talented child who is sent to a futuristic military school in order to prepare for a space invasion.
The $100 million film from Summit Entertainment and Lionsgate (NYSE:LGF) might not end up being the kind of franchise starter the studios had hoped — something like Twilight or Hunger Games — but the film is getting considerable buzz from fans of the series. The question is whether the movie-goers who don't know much about the series will go to see it.
Ender's Game is directed by Gavin Hood (Tsotsi, X-Men Origins: Wolverine) and, along with Butterfield as Ender, stars Harrison Ford, Hailee Stanfeld, and Ben Kingsley. Reception for the film is hugh-hush for the time being so we'll have to wait at least a month before finding out what audiences think.
3. The Hunger Games: Catching Fire – November 22, 2013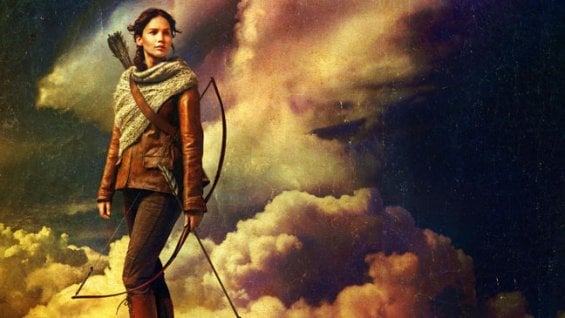 The Hunger Games: Catching Fire is based on the second novel of Suzanne Collins' best-selling book series and stars Jennifer Lawrence, Josh Hutcherson, and Liam Hemsworth. The film follows Katniss Everdeen who, after returning home, is forced to enter the Hunger Games once again, which is this time pooled from victors of past games and is filled with much more experienced killers.
As one of the most anticipated films to release before the end of the year, Lionsgate is looking to the film to eclipse the $700 million worldwide gross of the first film. With Jennifer Laurence's explosion of star power following her Academy Award-winning turn in Silver Linings Playbook, the film seems poised to easily outpace the first film when it is released just in time for the holiday season.
4. Her – December 18, 2013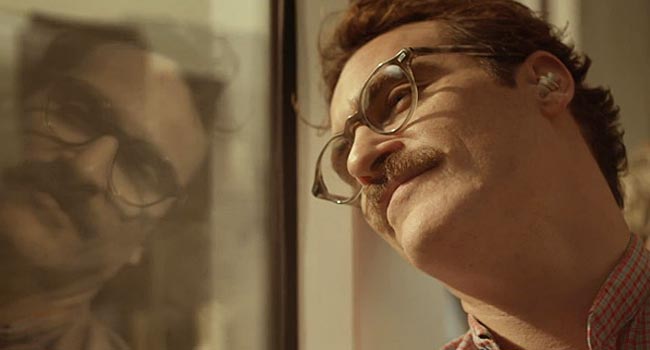 Her doesn't necessarily fall in line with the rest of the films on this list, but many aspects of the film place it firmly in the sci-fi genre regardless. Her is a quirky, sci-fi romance film that takes place in a slightly futuristic Los Angeles where Theodore Twombly (Joaquin Phoenix) falls in love with an advanced Siri-like operating system voiced by Scarlett Johansson.
Her is directed by Spike Jonze, and also represents the first film he has written completely on his own. Produced by Annapurna Pictures and distributed by Warner Bros., the film also stars Rooney Mara, Amy Adams, Olivia Wilde, and features original music by Arcade Fire.
While there aren't any reports from viewers of the final film yet, Warner's decision to release the film on December 18 would indicate that the studio is highly confident in the film and its abilities to perform well at the Oscars. And if the film delivers on the interesting premise of the trailer, the film could end up being a fascinating study on the impact that technology and social media have on communication.
5. Transcendance – April 18, 2014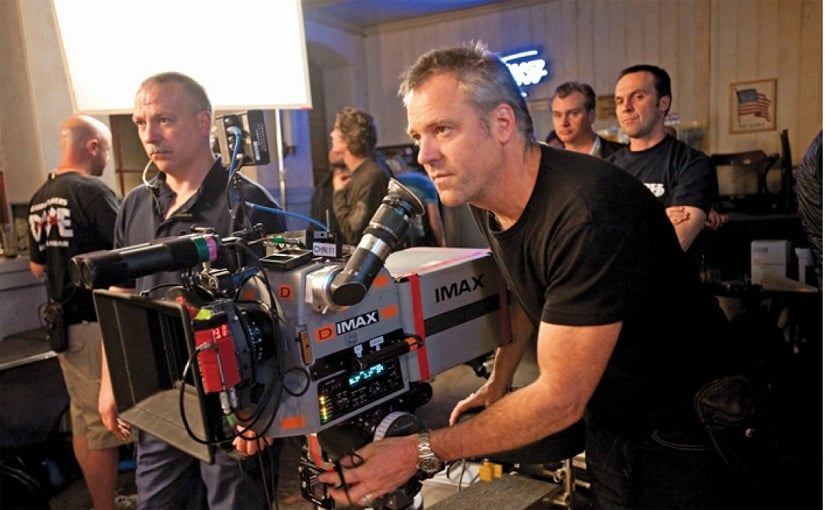 Moving into 2014, we have Transcendence, which is currently slated to be released on April 18th. The film is the directorial debut of Wally Pfister — the cinematographer for all of Christopher Nolan's film since 2000′s Memento, including the Dark Knight trilogy. Transcendence is being distributed by Warner Bros. and Lionsgate.
It's way too early to have detailed information about the film, but the early plot details involve a future where human brains can be uploaded into computer systems while the protagonists search for a way to transcend the capabilities of the human brain. Heavy stuff to say the least. Check out more plot details here.
Starring Johnny Depp, Rebecca Hall, and Morgan Freeman, Transcendence seems like a highly ambitious first-outing for a Pfister; however, if any first-time director is prepared for it, Pfister is having worked side-by-side with Nolan on some of the biggest films of the past decade.
6. Jupiter Ascending – July 25, 2014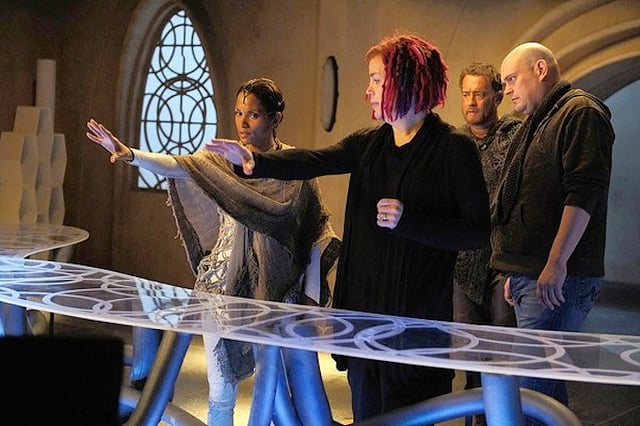 Jupiter Ascending is a welcome return to pure sci-fi film coming from The Wachowskis, who are writing, producing, and directing the film. Set in the distant future, the film stars Jupiter Jones (Mila Kunis) as a lowly janitor who finds that she may hold DNA that makes her the potential leader of the universe.
Also starring Channing Tatum, Sean Bean, and Eddie Redmayne, it's a little unclear exactly what kind of adventure The Wachowskis are gearing up to take us on here — the tone sounds like it could be light and adventurous, but with their past films, it's nearly impossible to know until we have more information.
Jupiter Ascending certainly sounds intriguing though.
7. Interstellar – November 7, 2014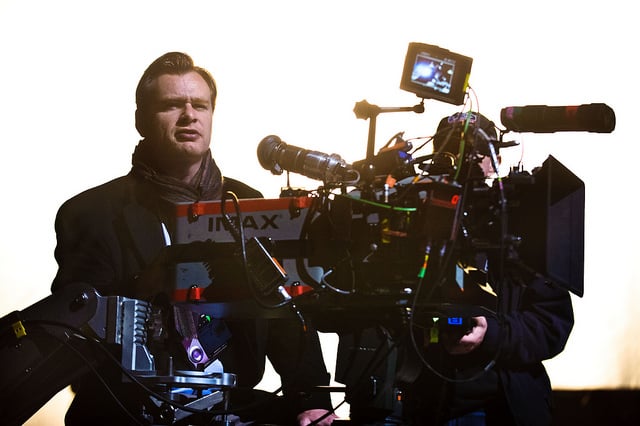 That last film on this list is also likely to be the biggest film of 2014 — sci-fi genre aside. Interstellar is the next film by Christopher Nolan (Inception, The Dark Knight Rises) and what we do know is that the film tells a story of space voyagers traversing both space and time. The film "chronicles the adventures of a group of explorers who make use of a newly discovered wormhole to surpass the limitations on human space travel and conquer the vast distances involved in an interstellar voyage," according to the film's first official press release.
In usual Nolan fashion, the film has an absurdly huge cast of A-list stars including: Matthew McConaughey, Anne Hathaway, Jessica Chastain, Casey Affleck, Topher Grace, John Lithgow, Wes Bentley, David Oyelowo, Ellen Burstyn, Matt Damon, and Michael Caine. The film is being co-financed by Legendary Pictures, Warner Bros., and Paramount Pictures (NASDAQ:VIA).
Being over a year away, we also have the least amount of information on Nolan's Interstellar. But given the immense success of the Dark Knight trilogy, as well as the revolutionary original sci-fi film Inception, there's no doubt that as this film gets closer to release, the buzz will reach absolutely epic proportions.
Like us on Facebook to get the latest from Wall St. Cheat Sheet in your News Feed.