8 Most Successful Christmas Day Films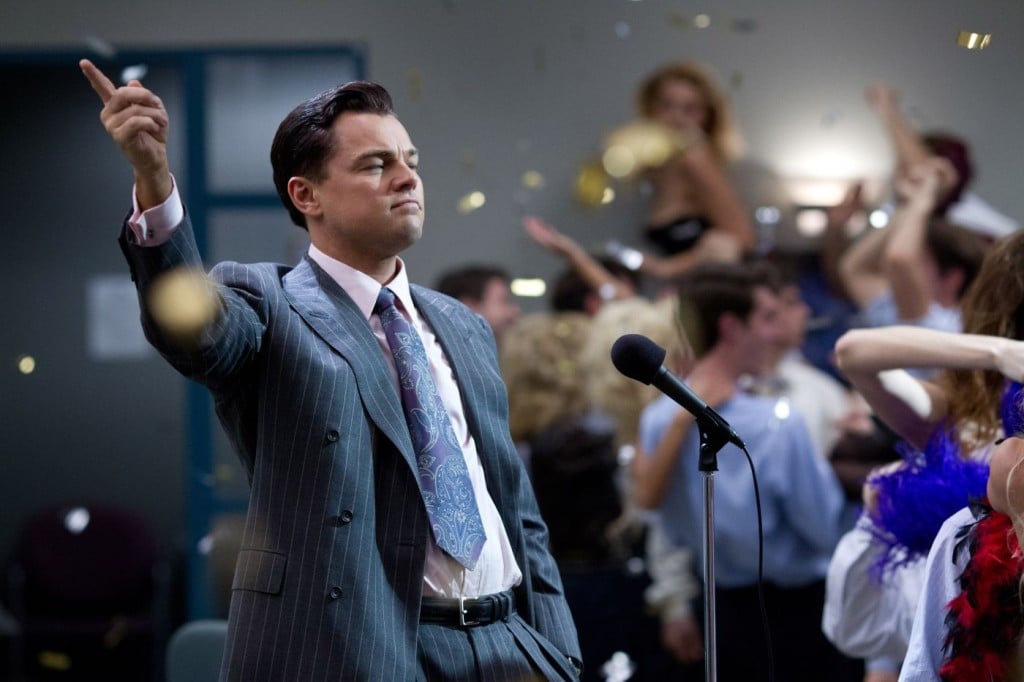 Christmas weekend is one of the film industry's biggest where the box office comes close to bursting with the holiday moneymakers as well as the "serious" award films — consider Scorsese's newest, The Wolf Of Wall Street, slated for a late December release. A three-hour drama spearheaded by Leonardo DiCaprio's production company Appian Way (with US distribution via Paramount Pictures) will be rubbing elbows with 20th Century Fox's lighthearted The Secret Life of Walter Mitty (an adaptation of the James Thurber short story) and a Justin Bieber documentary entitled Believe.
While the holiday season officially kicks off in November wherein blockbusters, sequels, and franchises are delivered to the big screen en masse for the first time since the summer, that month's box office successes tend towards the redundant — as of this writing, the list for November would run: The Hunger Games, Twilight, Twilight, Twilight, Harry Potter, Harry Potter, Harry Potter. Even for the most devoted Twihard, that's kind of boring.
This year, there are eight movies making their way to the big screen on Christmas Day. While you decide which one to see with your friends and family, here are the eight films that made the most money on Christmases past.

8. The Lord of The Rings: The Return of The King
This 2003 film, the final piece of Peter Jackson's blank check for effects budget Tolkien trilogy, is one of only three sequels on this list. Like the rest of the LOTR films, The Return of the King crushed during the holidays — the $13,986,220 it pulled in on that Christmas Thursday would wind up being less than 4 percent of its total domestic gross.
Movies that are almost guaranteed to perform well during the holiday season are often released before the Christmas week, and Jackson's Middle Earth films, which now total a pair of Hobbit films to go with the LOTR trilogy, have all been released in the second to third week of December. The latest installment, The Hobbit: The Desolation of Smaug, was released on December 13.
The Return of The King, as well as the rest of the films in the series, was distributed and produced by New Line Cinema and Wingnut Films, respectively. It eventually grossed $377,027,325 dollars domestically and $742,083,616 overseas and was received very well by film critics, garnering a 94 percent Fresh rating on film review aggregate Rotten Tomatoes.


7. Marley And Me
Released on Christmas Day in 2008, Marley and Me was a film adaptation of John Grogan's best-selling book about marriage, families, and dog ownership. Starring Jennifer Aniston and Owen Wilson, Marley and Me was a hit right out of the gate, earning $14,380,980, or 10 percent of its eventual domestic gross, on Christmas day.
Staying true to the story, Marley and Me covered a lot of ground during production — shooting in Florida, Pennsylvania, and Ireland — and utilized 22 different dogs for filming. Like most films, Marley was shot out of order, so a dog that was used for a scene in week 3 would have grown too much to be used for a chronologically sequential scene shot in, say, week 7. Many of the dogs filmed were between eight weeks and one-year of age.
Marley and Me was produced by 20th Century Fox, Regency Enterprises, and Dune Entertainment. It would go on to gross $143,153,751 dollars domestically and $99,563,362 abroad. The film was generally regarded as pleasant if not great by film critics, with a 64 percent Fresh rating on Rotten Tomatoes.

6. Little Fockers
Little Fockers, the last in the Meet The Parents triptych that includes Meet The Parents (2000) and Meet The Fockers (2004), was released on December 22, 2010 explicitly to capitalize on the Christmas weekend (the film was originally slated for a summer release). A star-studded ensemble comedy featuring film luminaries Robert DeNiro, Dustin Hoffman, and Barbara Streisand, Universal Studios' gamble to shift the release date paid off handsomely as the film brought in $14,568,320 dollars on Christmas day, just under 10 percent of its domestic gross (Fockers would gross a total of 48 million dollars over the entire Christmas opening).
Proving that quality can have little to do with financial success, the film was a critical disaster in spite of its substantial box office take; panned by critics as well as some of the actors, it finished with a lowly 10 percent Rotten rating on Rotten Tomatoes. It is far and away the least liked film on this list, and remains a reminder that not all the movies released around this time are destined for Academy Awards. Fockers would, however, earn three Razzie nominations and come away with one win, as Jessica Alba was awarded as the Worst Supporting Actress. For anyone asking "what's a Razzie," consider them the anti-Oscar. Where the Academy Awards seek to celebrate excellence in filmmaking, the Razzies, short for raspberries (the sound, not the fruit), recognize awfulness.
Ultimately, Little Fockers grossed $148,438,600 dollars domestically, and an additional $162,211,985 abroad. It was produced by Universal Studios, Relativity Media, and TriBeCa Productions. There is no word on whether Alba accepted her Razzie in person.


5. Django Unchained
Quentin Tarantino's entire career has been a homage to genre films of every stripe, and Django Unchained, which arrived in theaters on Christmas day of last year, is no exception. A Spaghetti Western crosscut with a Blacksploitation film, Django was released with Oscars in its sights — an ambition reinforced by not only its release date (the cutoff for Oscar consideration is December 31 of the previous year) but also the release of the script onto the Internet, an attempt to bring exposure to it for Best Original Screenplay consideration — an award that the Tarantino, the film's sole credited screenwriter, would end up winning.
Distributed by the Weinstein Company, Django starred Leonardo DiCaprio, Jamie Foxx, Christoph Waltz, and Samuel L. Jackson. On Christmas day, Django ended up with $15,011,121 dollars, just over 9 percent of its eventual domestic gross. The film would take home another Oscar in addition to Best Original Screenplay, with Waltz receiving the Best Supporting Actor award for his work as Dr. King Schultz. The film would go on to pull in $162,805,434 dollars domestically and another $262,562,804 world-wide. It was very well received by critics, holding an 88 percent Fresh rating on the Rotten Tomatoes Tomatometer.

4. Les Misérables
An adaptation of Victor Hugo's 1862 novel, 2012′s Les Misérables, is not very newsworthy. After all, the history of Le Mis on film is almost as long as the history of cinema itself — the Lumière Brothers, also known as the patres familias of the people we now call filmmakers, tackled the story in 1897, and since then there has only been one decade (2000-2010) that did not see a new version hit the silver screen. There were a pair of television miniseries instead. You could safely argue that it remains the most enduring story in film history, or at least the most often retold.
Eventually starring Anne Hatheway, Russell Crowe, Hugh Jackman, and Amanda Seyfried, the 2012 version of Le Mis saw a revolving door of big names associated with it on its way to preproduction, with possible inclusions bearing names like Scarlett Johansson, Sean Penn, and Robert Downey Jr. During shooting, the crew used lavalier microphones to capture the vocals for the musical numbers live on set — in contrast to the more typical practice of recording the music beforehand, and having the actors lip-synch during the filming. While no one will ever know if that was the reason for the film's success, Les Misérables, produced by Working Title Pictures and distributed by Universal, would gross $18,111,665 on its Christmas debut, 12 percent of it's total domestic pull of $148,809,770.
Critically, the latest Les Mis finished with a respectable 70 percent on the Rotten Tomatoes Tomatoemeter, although it has the lowest aggregate score of any Les Mis variation listed on the site. The film would gross an additional $293,000,000 overseas and win three Oscars at the 2012 Academy Awards for Makeup, Sound, and Best Supporting Actress, Anne Hathaway.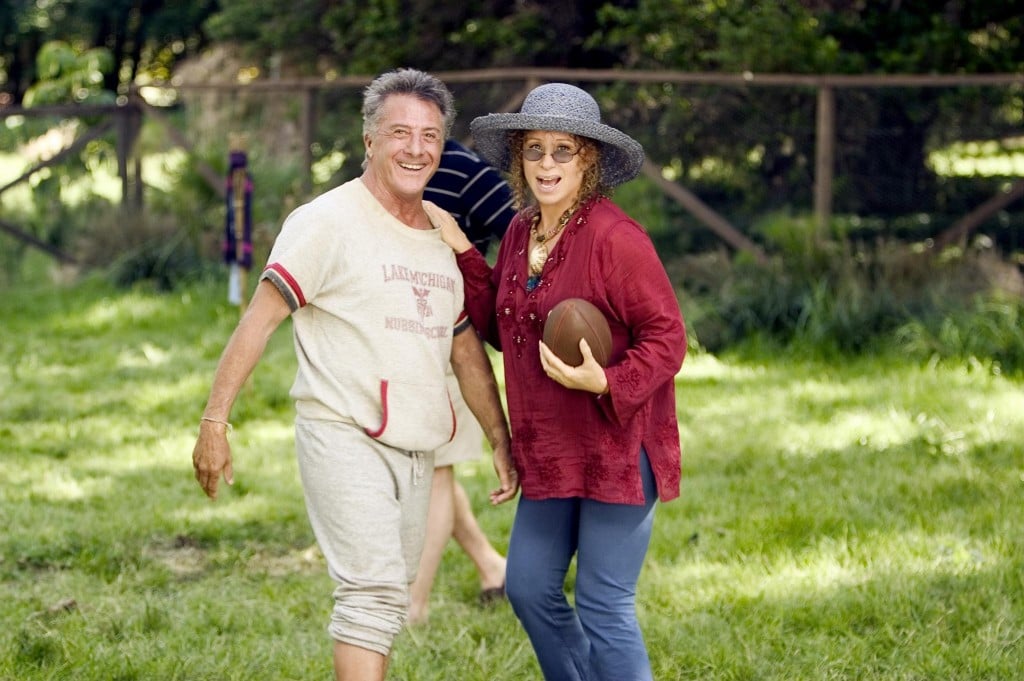 3. Meet The Fockers
The second film in the Meet The Parents trilogy, Meet The Fockers was released on December 22, 2004, to a significantly better response than its eventual sequel, the aforementioned and best-forgotten Little Fockers. Introducing new cast members Dustin Hoffman and Barbra Streisand as the parents of Ben Stiller's Gaylord Focker, the film's comedic conceit rests mainly on the contrast between Hoffman and Streisand's pseudo-hippie lifestyle and child-rearing with the decidedly squarer version presented by Robert De Niro and Blythe Danner, Focker's in-laws.
In addition to being one of the most successful Chrismas Day films of all time, Meet The Fockers did astoundingly well for the year — despite being released at the very end of the calender year, it was the fourth most successful film of 2004, pulling in a world-wide total of $516,642,939 and snagging $19,542,490 on Christmas itself.
Meet The Fockers, like the other films in the series, was produced by TriBeCa Productions and distributed by Universal Studios. While not as reviled as the final film, Fockers was still a critical miss, earning a 38 percent rotten rating on the Rotten Tomatoes Tomatoemeter. In contrast, the first film, Meet The Parents, has an 84 percent rating, but is not one of the most successful Christmas releases of all time. Possibly because it was released in October.

2. Avatar
Of course the biggest box office success of all time did well on Christmas, helping director James Cameron to beat the record for the highest grossing film ever, a record he already held via his previous film, Titanic. Lauded for its inventive use of technology and special effects while being widely criticized for familiar-feeling story elements, Avatar was released to much fanfare and incredible curiosity on December 18, 2009. Before it was the most lucrative film, it was one of the most expensive productions with a budget of anywhere from 240-310 million dollars, depending on which report is being checked.
Among Avatar's most impressive innovations was the use of 3D to elaborate on the illusion of depth of field present in films. While most 3D effects are applied in post-production and give the impression that elements are "popping out" from the screen toward the audience, Avatar took the idea and flipped it: resulting in frames that appeared to a center of action that took place underneath or beyond the projector screen. That, combined with the outrageously pristine image quality of IMAX theaters, created a universe that felt fully realized, and audiences responded in droves.
Even though it would only total 3.1 percent of it's total domestic gross, Avatar's Christmas haul of $23,095,0456 was still good enough to land it second on the list, although that may not be surprising when you consider that the film grossed over 2 billion dollars, an influx of money that was certainly appreciated by 20th Century Fox, who distributed the film, and Cameron's Lightstorm Entertainment. Critically, Avatar amassed an 83 percent Fresh rating on Rotten Tomatoes.

1. Sherlock Holmes
Excuse me? Released on Christmas Day in 2009, Sherlock Holmes, starring a post-Iron Man Robert Downey Jr. riding the crest of film stardom that had eluded him for over a decade, is the titleholder of "the most successful movie shown in theaters on Christmas." No, it wouldn't have been my first guess either. No, there's no championship belt.
Sherlock Holmes, starring Jude Law and Rachael McAddams as well as the aforementioned Downey Jr., was helmed by Guy Ritchie, famous for directing fast-talking plot-twisters like Snatch and Lock, Stock, and Two Smoking Barrels, and produced by Silver Pictures, who have produced a large number of American action films over the last twenty-plus years from Road House to The Matrix to Die Hard. It was distributed by Warner Bros, and grossed a record holding $24,608,941 on its Christmas debut, almost twelve percent of it's total domestic intake.
In addition to being the most lucrative Christmas Day film ever, Sherlock Holmes garnered one Golden Globe award, a nod to Downey Jr. for Best Actor, as well as a pair of Academy Award nominations for Best Original Score and Best Art Direction. It was positively received by critics and holds a 70 percent Fresh Rating on the Rotten Tomatoes Tomato-meter.
Don't Miss: 9 Awesome Fictional Cars from the Movies.