Analyst: Big D Screens Will Drive Movie Ticket Prices Higher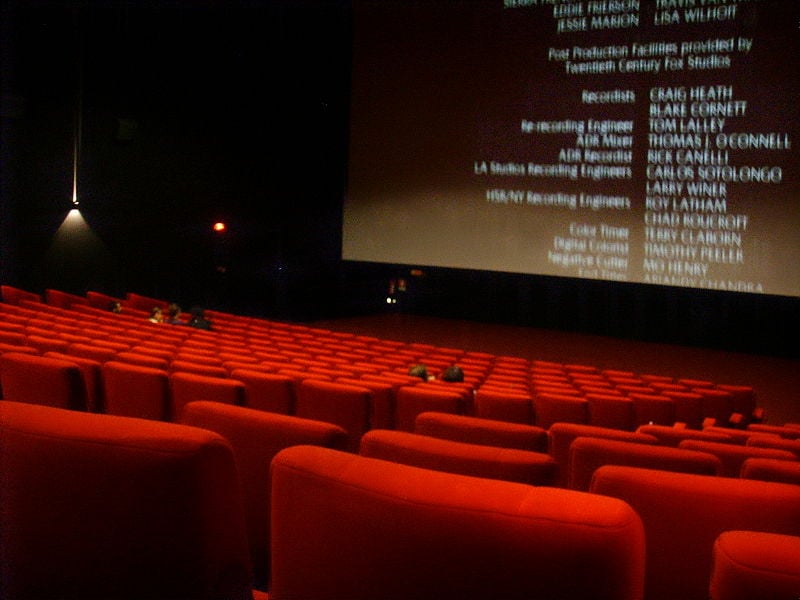 The following is an excerpt from a report compiled by Michael Pachter of Wedbush Securities.
Q2:13 domestic box office ended up 7.8 percent year-over-year due to a strong summer blockbuster release slate. Q2:13 box office performance improved as the quarter progressed. April's performance was particularly weak, ending down 12.1 percent, against a weak comp of down 9.0 percent for 2012. May box office was up 11.3 percent, even though The Avengers, which grossed over $600 million in FY:12, set a formidable comp for Iron Man 3. May 2013 had four films open with box office figures over $100 million, while May 2012 had only one. June box office was up significantly over 2012, up 17.9 percent from Man of Steel and Monsters University.
The concentration of total box office within the top 10 films in Q2:13 was up year-over-year, suggesting higher film rental costs. The higher concentration, as well as The Hunger Games; number three rank during Q2:12 will likely prove impactful. As a rollover from Q1:12 and coming from LionsGate, a smaller studio, The Hunger Games likely lowered film rental costs during Q2:12; we therefore modeled film rental costs as a percentage of admissions revenues up y-o-y.
Carmike (NASDAQ:CKEC) opened one 12-screen theater at the end of June and no theaters were acquired during the quarter. Carmike closes underperforming theaters as leases come up for renewal. We expect a net reduction in the number of theaters and screens operated as no additions were announced during the quarter.
Carmike doubled the number of premium format screens in its portfolio in the last year from 12 Big D screens in Q1:12 to 18 Big D and 7 IMAX (NYSE:IMAX) screens in Q1:13. This increase in premium format offerings and its plan to include Big D screens in new theaters should drive average ticket prices higher going forward.
We are revising Q2:13 estimates for revenue to $164 million from $162 million vs. consensus of $161 million and for EPS of $0.38 from $0.37 vs. consensus of $0.41. Despite stronger than estimated Q2 box office results, a lack of screen additions during the quarter kept FY:13 revenue and EPS expectations unchanged.
Reiterating our OUTPERFORM rating and $21 price target. Our price target reflects 5.5x EV/EBITDA multiple applied to our 2014 estimate, below its peers and slightly below its historical multiple, which we view as prudent given the fluctuation in operating results. We believe there is upside to our price target given the potential for substantial earnings upside should revenue surpass expectations. Further acquisitions in 2013 and 2014 would be incremental to our estimates.
Michael Pachter is an analyst at Wedbush Securities.
Don't Miss: Did The Lone Ranger's Failure Endanger Future Films?