Analyst: Cinemax Provides Reason for Caution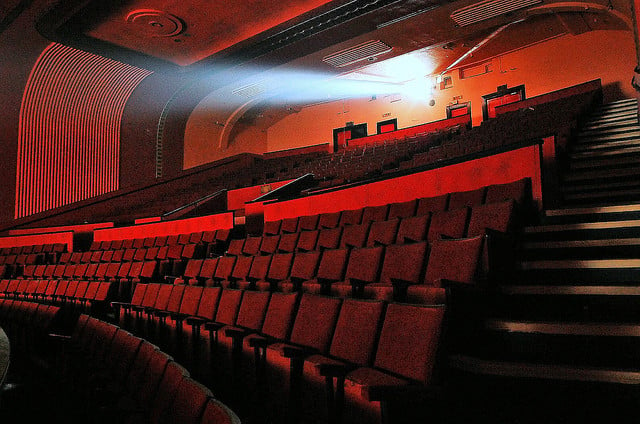 The following is an excerpt from a report compiled by Michael Pachter of Wedbush Securities.
Third-quarter domestic revenues were well above our expectations. Total revenue was $758 million versus our estimate of $737 million and the consensus estimate of $733 million. U.S. revenue was $526 million versus our estimate of $500 million. International revenue was $232 million versus our estimate of $237 million. Adjusted EBITDA totaled $190 million versus our estimate of $173 million. Earnings per share was 69 cents versus our estimate of 56 cents and the consensus estimate of 55 cents.
Domestic admissions revenue per average screen beat box office handily, increasing 12.9 percent year-over-year compared to box office results up 6.4 percent for Q3. The industry beat was driven by attendance share gains, average ticket prices above expectations, and an easy comp for the quarter.
Cinemark (NYSE:CNK) expansion plans in Latin America look promising, with 100-125 screen growth per year for the next several years. While it is difficult to know how those screens will be deployed across the year, Cinemark is confident that it is focused on under-screened locations, where demand exceeds supply.
In August, the Mexican Federal Competition Commission blocked Cinemark's sale of its Mexican theaters to Grupo Cinemex and Cadena Mexicana de Exhibicion. The Mexican assets represented 31 theaters and 290 screens that were operated by Cinemark through Q3, increasing international revenues. Cinemark would prefer to sell the Mexican assets and likely redeploy the proceeds to faster growing markets in Latin America; however, it is unable to do so without regulatory approval.
We are increasing our FY:13 estimate for revenue to $2.71 billion from $2.69 billion, EPS to $1.56 from $1.44, and our estimate for adjusted EBITDA to $630 million from $613 million to reflect Q3 results. We are increasing our FY:14 estimates for revenue to $3.06 billion from $3.03 billion, adjusted EBITDA to $690 million from $678 million, and lowering EPS to $2.11 from $2.12 to reflect higher revenue and depreciation expenses from theater openings.
Maintaining our NEUTRAL rating and $29 price target. After accounting for Cinemark's ownership stake in National CineMedia, we arrive at a $29 price target, which reflects a 6.5x EV/EBITDA multiple on 2014 estimates, slightly above its historical multiple and peers. We maintain Cinemark's multiple to reflect its growth opportunities domestically and internationally, balanced with increasing net debt and our caution given its dependence on economic growth in Latin America.
Michael Pachter is an analyst at Wedbush Securities.
Investing Insights: Can Siemens Stock Trend Higher?