Analyst: Regal Entertainment Is Stable But Has High Debt Levels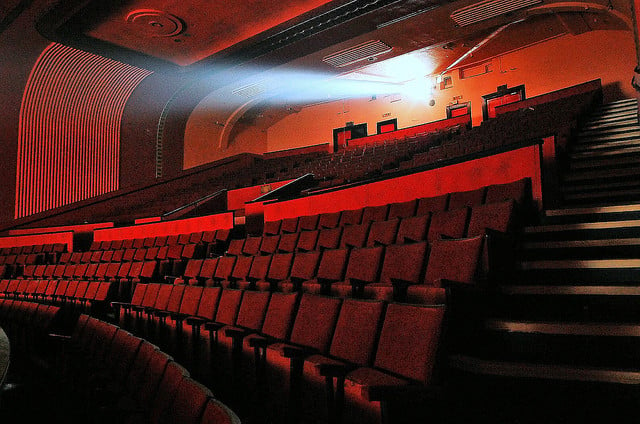 The following is an excerpt from a report compiled by Michael Pachter of Wedbush Securities.
Third-quarter revenues roughly in line with our expectations and adjusted earnings per share above our expectations driven by lower operating expenses other expense. Revenue was $813 million compared with our estimate of $815 million and the consensus estimate of $800 million. Adjusted Ebitda was $177 million compared with our estimate of $172 million. EPS was 48 cents compared with our estimate of 31 cents and the consensus estimate of 30 cents; however, adjusted EPS was 38 cents (excluding 10 cents in one-time charges) closer to our expectations.
Regal Entertainment (NYSE:RGC) continues to make accretive acquisitions as away to deliver ongoing shareholder value. We suspect that Regal will target smaller theater chains, as they have fewer resources to manage a portfolio of digital theaters and less negotiating leverage with studios in regards to film rental costs. Additionally, as Regal increases its theater base through acquisitions its stake in National Cinemedia increases, Regal expects to have roughly 25 million shares in National Cinemedia by the end of FY:13 due to its recent acquisition activity.
During the quarter, Regal opened one theater with 12 screens and closed three theaters with 21 screens. According to Regal, new screens generate approximately 125 percent of the portfolio's per screen average, while closed screens generate approximately 65 percent of the per screen average.
We expect Q4 domestic box office to end down roughly 3 percent from a strong release slate last year causing difficult comps. Q4:12 experienced year-over-year increases in the box office each month of the quarter. We believe the week later Thanksgiving in 2013 and the quicker rollout of wide release films in October 2012 compared to 2013 will drive year-over-year box office declines for Q4:13. Q4 is trending down 10.2 percent through October 23.
We decreased our FY:13 estimates for revenue slightly to $3.08 billion and for adjusted Ebitda to $633 million from $626 billion, with EPS going to $1.13 from 96 cents, reflecting Q3 results. We are increasing our FY:14 estimates for revenue slightly to $3.25 billion, adjusted Ebitda to $680 million from $674 million, and for EPS to $1.21 from $1.19.
Maintaining our NEUTRAL rating and $18 price target. After accounting for Regal's ownership stake in National Cinemedia, we arrive at an $18 price target. This reflects a 6.4x EV/adjusted Ebitda multiple on our 2014 estimates, in line with its historical multiple and its peers, reflecting a stable business with high debt levels.
Michael Pachter is an analyst at Wedbush Securities.
Don't Miss: Will Aereo Change Television?