Are Movies the Next Move for Netflix?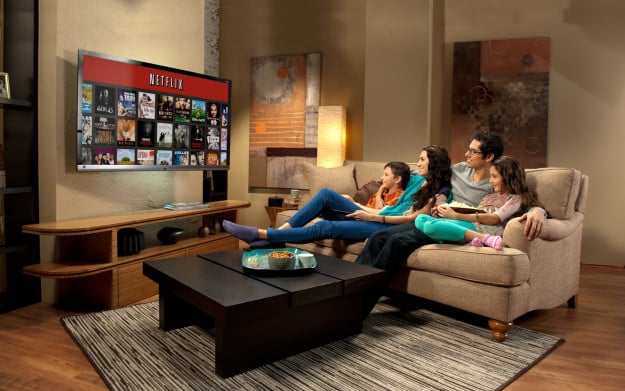 Netflix (NASDAQ:NFLX) may be going into the movie business — following the success of the company's Netflix Original Series, its recent foray into television. However, customers need not worry, the monthly subscriber fee likely won't be raised to pay for any upcoming Netflix cinema specials. According to Bloomberg, Ted Sarandos, chief content officer, is hopeful that a move from original television to original movies will be a smooth transition. "Tens of millions of people watch Netflix shows. I really look at this as an organic shift relative to how we're going to spend the money," said Sarandos.
At present, though, Sarandros says the online entertainment company isn't sure what movies will be considered. "We're keeping our minds open in terms of what these projects will look like," he said, noting that there is "no short list yet for movies."
In terms of their television shows, Netflix had one distinct advantage over the rest of the TV industry — "For House of Cards to be successful, I didn't have to find a night to put it on. There's a real art there we don't have to be great at," said Sarandros.
In the stock market, the company's success is certainly showing, with a 1.8 percent rise Monday to $334.25 and a threefold increase this year to date. Netflix also has ranked second-best on the Standard & Poor's 500 Index for 2013, just behind Best Buy Co. (NYSE:BBY).
According to Variety, Sarandos was somewhat critical of movie theaters in describing his new plan. "The reason why we may enter this pace and try to release some big movies ourselves this way, is because I'm concerned that as theater owners try to strangle innovation and distribution, not only are they going to kill theaters — they might kill movies," said Sarandos. Following his announcement, the content officer has said that he is received good feedback regarding his plan to dip Netflix's toe into the movie business.
Don't Miss: The Top 5 Film Controversies of 2013.