Are You Ready for 'Hunger Games' Theme Parks?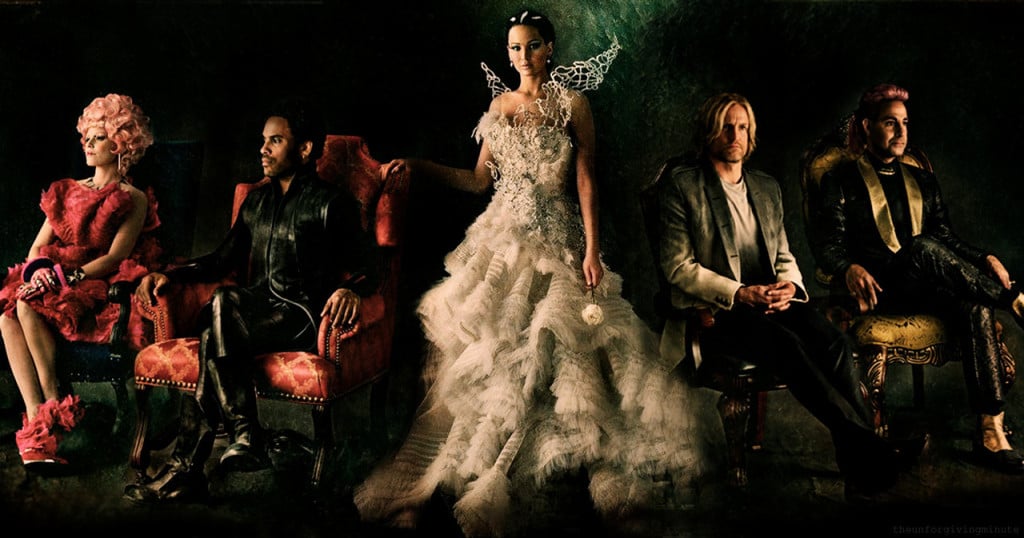 Is the Hunger Games franchise poised to become a theme park? According to Lionsgate (NYSE:LGF) CEO Jon Feltheimer, the box office success The Hunger Games and the surefire smash sequel The Hunger Games: Catching Fire has led various investors to inquired about possible Hunger Games-themed amusement parks.
"We have been approached in two different territories about potential theme park opportunities, which gives you a sense of the cultural impact of this franchise," Feltheimer said during a conference call after the release of the mini-studio's second quarter results Friday. "We are excited about those opportunities and are pursuing them."
The news of a possible theme park expansion of the hugely popular franchise comes as buzz for Catching Fire reaches a fever pitch. Set to be released later this month on November 22, Lionsgate has sent the Catching Fire's stars Jennifer Lawrence, Liam Hemsworth, Josh Hutcherson, and several others to Europe to promote the release — a move that meant leaving the set of third and fourth films in the franchise – Mockingjay: Part 1 and Mockingjay: Part 2 – which are already in production.
Feltheimer announced, "They will take a break to promote our worldwide rollout of Catching Fire premieres, beginning in London this coming Monday," with the European tour continuing in Berlin, Madrid, Paris, and Rome shortly after. The stars will then fly home to Los Angeles, California for the premiere of Catching Fire on November 18.
Feltheimer explained that Lionsgate's goal is to obtain as much early audience tracking and viewer buzz leading up to release, especially at the international box office where Lionsgate hopes to outperform the original film. "We are confident that we have positioned Catching Fire as a global phenomenon to continue the growth of the franchise," he said.
In an analyst call, Rob Friedman, co-chair of Lionsgate's motion picture group, suggested that the film's tracking is strong both domestically and overseas. "We've been monitoring tracking around the globe really, and in addition to the very strong tracking domestically, we're seeing the same sort of results in the UK, Germany, and our Italian distributor is very excited about what's going on there."
Coming in with a budget upwards of $130 million, Catching Fire is directed by Francis Lawrence and follows Katniss (Lawrence) and Peeta (Hutcherson) as they are forced to return to an even more dangerous Hunger Games as unrest in the Districts increases.
The first film in the series, The Hunger Games, cost $78 million to produce and earned $408 million domestic and $283 million overseas for a worldwide total of $691 million. As impressive as those numbers are, Catching Fire is poised to eclipse each of those numbers if early tracking is to be believed — especially if Lionsgate oversees an increase in the sequel's international box office. Check out the latest trailer below.
Don't Miss: Lions Gate Banks on Blockbusters to Attract Investors.