'Catching Fire' Set to Blow Up Weekend Box Office Competition
Lionsgate's (NYSE:LGF) The Hunger Games: Catching Fire is set to take theaters by storm this weekend, when it is widely expected to compete with some of the biggest box office records of all time. Here are some projections for the weekend box office, which figures to be extremely top heavy with studios choosing to avoid a fight with Lionsgate's sci-fi phenomenon.
1. The Hunger Games: Catching Fire (Lionsgate)
There's been zero doubt that Lionsgate's The Hunger Games: Catching Fire would take first place this weekend — the question is how much the film will ultimately rack up after its first weekend in release. The film will be debuting in 4,162 theaters this weekend where Catching Fire has been projected to earn anywhere from $155 million to upwards of $180 million — the latter of which would give the film the second highest opening of all time behind The Avenger's $207.4 million. Catching Fire is also a lock to earn the highest opening in November of all-time, which The Twilight Saga: New Moon currently owns with a $142.8 million opening.
Considering the huge fanfare and buzz surrounding the sequel, it certainly doesn't seem overzealous to put Catching Fire's numbers in the upper echelon of opening projections — especially when one considers that The Hunger Games, released in March 2012, earned $152.5 million in its opening weekend. Now, over a year since the first film's release, Suzanne Collins' series has overseen a surge in popularity, which could mean record box office numbers for the film, both in the opening weekend and in the long run.
According to the Hollywood Reporter, Catching Fire could easily see $300 million in global sales by Sunday. Released in Brazil last week where its earned $6.3 million and broken several records for the territory, the second film in the series is likely to earn enormous numbers in foreign territories where the film has undergone explosive popularity since the release of the first film.
While The Hunger Games earned a hugely impressive $408 million in North America, the overseas totals sagged far behind with $283 million. This time around, the overseas numbers could easily double the first film's $283 million gross — and if Brazil's box office numbers are any indication, Catching Fire could feasibly approach an international gross three times that of the first film.
In total, Catching Fire will open in 65 markets during its international run, including China which has recently become the second-largest moviegoing population in the world. Additionally, North American numbers are likely to benefit from a wide release in Imax theaters. For mini-major Lionsgate, Christmas has come early and Catching Fire figures to do huge business through the New Year.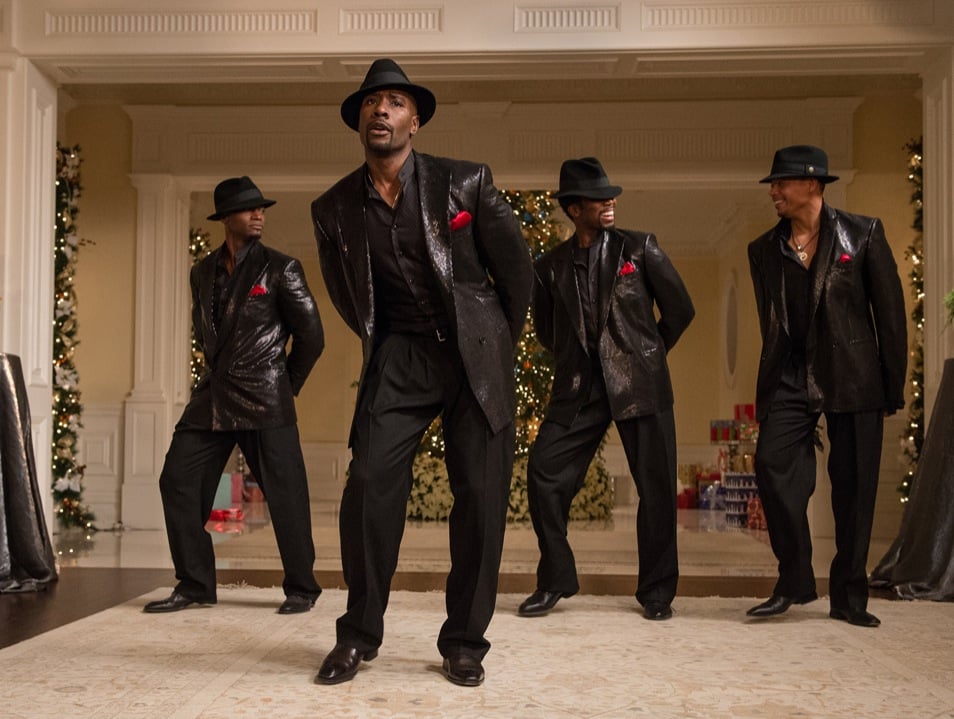 2. Best Man Holiday (Universal Pictures)
Universal Pictures' (NASDAQ:CMCSA) Best Man Holiday was released last weekend and saw itself go up against box office titan Thor: The Dark World and still managed to only lose out by about $6 million, earning $30 million to The Dark World's $36 million. But the small comedy-drama earned a strong CinemaScore rating of A-plus putting the film in great shape to continue its strong business, especially when its audience isn't likely to be the same demographic waiting in line to see Catching Fire.
With a bargain budget estimated at $17 million, Best Man Holiday is already a solid success for Universal and the film should continue to see consistent business from adult moviegoers through the holiday season. A weekend take of about $16 million is probably in the cards for the adult comedy.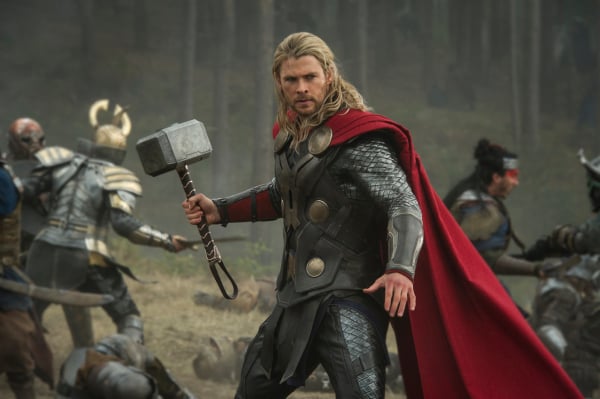 3. Thor: The Dark World (Walt Disney Co.)
Walt Disney Co.'s (NYSE:DIS) Thor: The Dark World has overseen tremendous success through the film's first two weekends in release, but it looks like it's time for Disney to relinquish its box office crown — and there's simply no competing with The Hunger Games: Catching Fire.
Of course, Disney has no reason to be disappointed if it drops one or two spots at the box office this weekend — as of this writing, The Dark World has earned $152 million domestic and $352 million overseas for a worldwide take of $504 million. The Dark World's worldwide total has already surpassed Thor's $449 million worldwide take in 2011 with the coming holiday weeks sure to add some considerable weight to the film's final tally.
While it's possible that Thor: The Dark World takes the number two spot at the box office, it seems more likely that Best Man Holiday will squeeze ahead as fans of Thor are much more likely to also be fans of Catching Fire rather than adult comedy. But expect The Dark World to be right in the mix, with a weekend take of perhaps $14 million.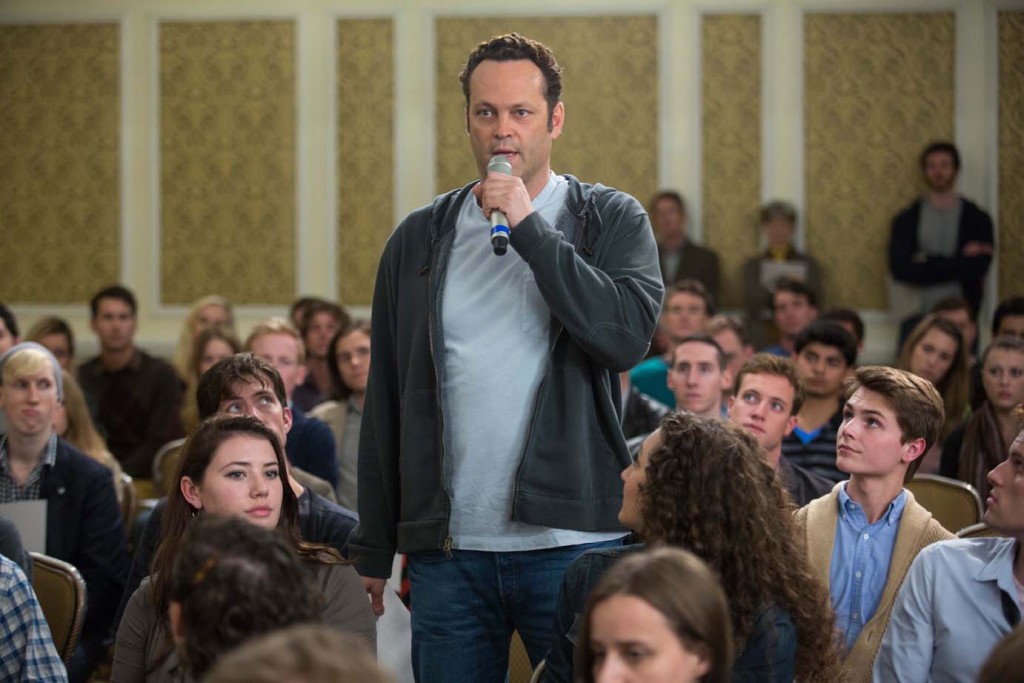 4. Delivery Man (Walt Disney Co.)
The only other wide release to be slated alongside Catching Fire, Disney's Delivery Man isn't expected to make much of an imprint at the box office this weekend as it arrives with poor critical reception and a star — Vince Vaughn — whose ability to bring in audience members has notably diminished in recent years.
Admittedly, there isn't a lot of competition in the comedy-drama genre at the moment, especially given its PG-13 rating, but there just doesn't seem to be any buzz about this film to warrant projections that would place it higher at the weekend box office. Although some projections are calling for the film to earn as much as $14 million, a weekend take around $10 million to $11 million seems more appropriate.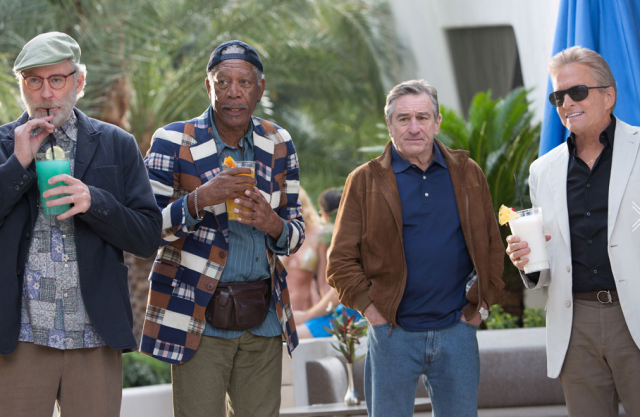 5. Last Vegas (CBS Films)
The fifth spot at the box office this week is likely to go to CBS Films' (NYSE:CBS) Last Vegas. While Relativity Media's children's film Free Birds is likely to nip at the heels of Last Vegas, the former saw a slight reduction in theater count last weekend while the latter had a slight boost.

Released on November 1, Last Vegas has been a moderate success for CBS with almost $49 million earned on a $28 million budget. The film has not had an international release.
Don't Miss: 5 Must-See Movies About John F. Kennedy.