Can Marvel Agents Save the Day for Disney Again?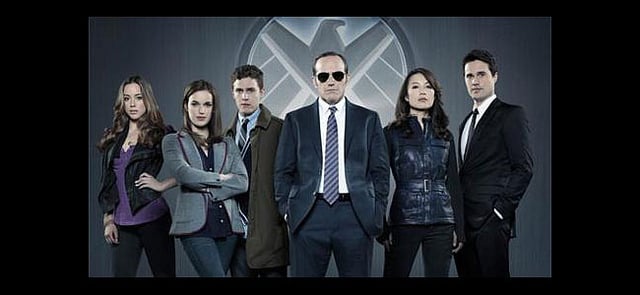 After finishing second to CBS Corp (NYSE:CBS) in terms of television ratings last season, Walt Disney Co. (NYSE:DIS) is ready to bring out all the stops to win it the No. 1 spot this time around, and that means the network is ready to employ the same cast of characters that saved the company's film studio in 2012.
ABC television viewers will reconnect with the characters from Disney's film "Marvel's The Avengers" this fall, when they turn on their television September 24. That is when the network's new show, "Marvel's Agents of S.H.I.E.L.D.," will air. Clark Gregg will star in the show as the same Agent Phil Coulson from the Marvel films, and ABC hopes that he, along with a group of the show's agents, can help draw more male viewers to a network which has long been attracting a solid number of female customers, but not as many men as it would like.
Bloomberg reports that about 65 percent of ABC's viewers are female, and while this comes as little surprise considering the network hosts many female-skewed shows, a more disconcerting statistic is that the average age of its audience is about 53. That reality won ABC last place last season in terms of total viewers aged 18 to 49, and the network is eager to increase its number of younger viewers, since that's the age segment that advertisers are most attracted to. ABC is confident that Marvel's characters can help it achieve that goal.
And Marvel's agents aren't only heroes to the characters in its new show — they're also to thank for the company's comeback effort that Marvel spearheaded for Disney with "Marvel's The Avengers" last year. After the film was released in 2012, operating income for the film studio rose to $722 million from $175 million in 2009, and the movie became a blockbuster hit, reeling in $1.5 billion in worldwide box-office sales.The company purchased Marvel in 2009 for $4.2 billion, and needless to say has s
ince been happy with its decision.
But now that the network is facing higher programming costs and decreases in advertising revenue, it is working on constructing different strategies that can help it ressurect more success.
With profit dropping 40 percent in the quarter that ended in March, ABC is eager to alleviate consumer, investor, and analyst worry, and make a comeback that matches that of its company's film studio. It seems there's still hope that Marvel's heroes can save the day once again.