'Catching Fire' and 'Frozen' Spark Record Thanksgiving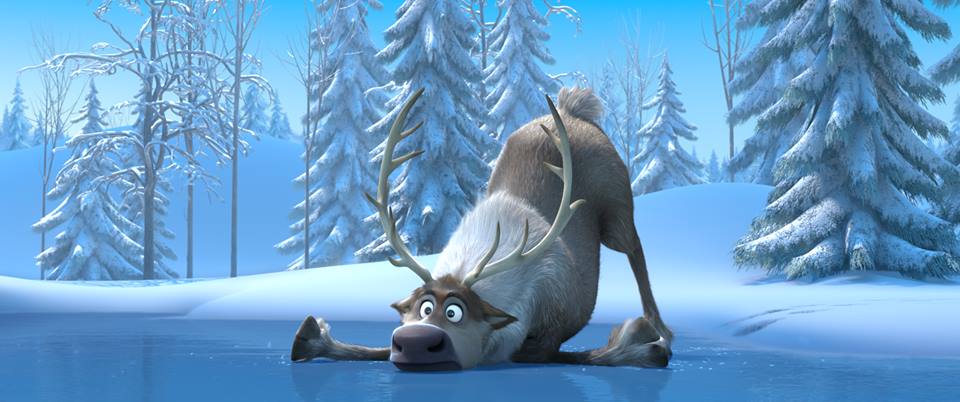 With Walt Disney Co.'s (NYSE:DIS) Frozen storming into theaters and Lionsgate's (NYSE:LGF) The Hunger Games: Catching Fire still expected to bring in huge numbers, the sky is the limit for a Thanksgiving box office that appears poised to set some towering records.
According to the Hollywood Reporter, both Frozen and Catching Fire are on track to gross upwards of $90 million in the stretch between Wednesday and Sunday. In an extremely top heavy Thanksgiving box office, Catching Fire earned an estimated $14.9 million while Frozen lagged slightly behind with $11 million. To put that in perspective, last year's two top performing films on Thanksgiving Day were The Twilight Saga: Breaking Dawn Part 2 and Skyfall, which earned $2.1 million and $1.8, respectively. The record for best Thanksgiving Day gross in history is Pixar's Toy Story 2 with $13.1 million earned in 1999.
For Disney's Frozen, a box office take in that range would make it the number one Thanksgiving opening of all time, besting Toy Story 2, which earned $80.1 million in the same five-day stretch back in 1999. Frozen is also set to become the best opening of all time for Disney Animation Studios — the previous record-holder from the studio was Tangled, which earned $68.7 million during the Thanksgiving stretch in 2010. Arriving in theaters with immense buzz and strong marks from critics, audiences were similarly pleased with the film, awarding it a perfect A-plus CinemaScore rating.
But as expected, Catching Fire wasn't at all ready give up its box office crown and looks poised to smash a variety of records. While Catching Fire has already earned the record for top Thanksgiving Day gross, earning nearly $2 million more than previous record-holder Toy Story 2, the Lionsgate film is locked in to also become the top performing five-day Thanksgiving film of all time. The previous record-holder, Harry Potter and the Sorcerer's Stone, earned an impressive $82.4 million over the five-day stretch, but it's possible that Catching Fire could eclipse that record by as much as $20 million.

While Lionsgate and Disney certainly have reason to celebrate this Thanksgiving, the holiday box office wasn't nearly as fortunate to other new entries into the fray. The only new film to enter the top five at the box office on Thanksgiving Day was the action-thriller Homefront from Open Road Films, which earned $1.4 million and looks likely to significant underperform already low projections. Fox (NASDAQ:FOXA) Searchlight's Black Nativity, an African-American holiday musical that targets faith-based movie-goers, earned $680,000 for a two day gross of $1.1 million, and is likely suffering at the box office due to other strong African-American films at the box office like Universal's (NASDAQ:CMCSA) The Best Man Holiday.
The major loser of the holiday box office was Spike Lee's newest film Oldboy, from FilmDistrict. Opening in only 583 theaters, the film is looking at a $2 million gross over its first five-days and might not see the wider expansion that seemed inevitable before the film's release. Based on the cult 2003 Korean hit of the same name, along with the Japanese manga that both originate from, Oldboy stars Josh Brolin, Elizabeth Olsen, and Sharlto Copley. While there have been notable warning signs over the past several weeks, it looks like the $30 million thriller will underperform even the most conservative of projections.
Don't Miss: 7 TV Character Kill-Offs That Shocked Us.