'Catching Fire' Is Already Selling Tickets at Fierce Pace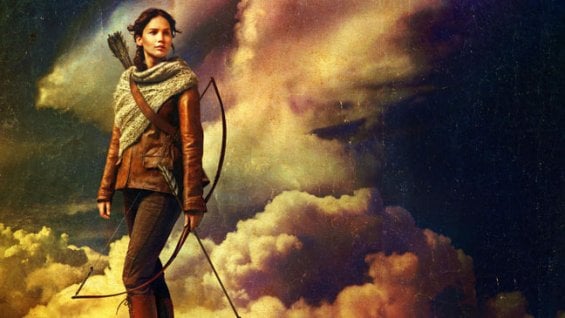 It's always been a given that Lionsgate's (NYSE:LGF) second installment of the Hunger Games franchise, The Hunger Games: Catching Fire, would be a huge box office smash, but a new report from a Variety sheds some light on just how popular the film might be. Advanced tickets for the film went on sale at 9 a.m. PDT on Tuesday, and within an hour, Lionsgate's Catching Fire represented 23 percent of advance tickets sold within a 24-hour span.
To put that number in perspective, the next highest pre-sale ticket was Warner Bros.'s (NYSE:TWX) Gravity, which made up 16 percent of total pre-sale tickets in the past 24 hours. However, Warner Bros.'s sci-fi thriller is due to be released Friday and is backed by immense buzz and critical acclaim, making the pre-sale performance of Catching Fire that much more impressive. Catching Fire is set to hit theaters worldwide on November 22.
Advanced tickets for Lionsgate's Catching Fire or Warner Bros.'s Gravity are available online via sites like Fandango, Movietickets.com, or the websites of specific exhibitors. Fandango and Movietickets.com are offering additional benefits with the purchase of a pre-sale ticket — those who purchase tickets for Catching Fire are given a free download of the film soundtrack song Lights by Phantogram and are automatically entered to win a number of sweepstakes prizes.
Current projections have Catching Fire opening north of $160 million domestically in its first three days of release. A box office take of that size would place the film in the top five biggest openings of all time and would eclipse the opening numbers of the first Hunger Games, which made $152 million in its opening weekend — good for No. 6 on the list of top domestic openings. The original film went on to gross more than $690 million worldwide, and all signs are pointing to Catching Fire exceeding that number by a healthy margin.
Lionsgate's Catching Fire is based on the second novel of Suzanne Collins's best-selling book series and stars Jennifer Lawrence, Josh Hutcherson, and Liam Hemsworth. After winning the 74th Annual Hunger Games, Katniss Everdeen (Lawrence) returns home to embark on a "Victory Tour," but with a rebellion gaining traction in the districts and Katniss seen as a symbol of hope, President Snow (Donald Sutherland) readies the 75th Annual Hunger Games, known as a Quarter Quell, which sees the return of Katniss among a pool of experienced killers.
Check out the trailer below.
Don't Miss: Dish Customers Are Coming Closer to Losing Disney.