Disney Isn't Ready to Unleash Pirates of the Caribbean 5 Just Yet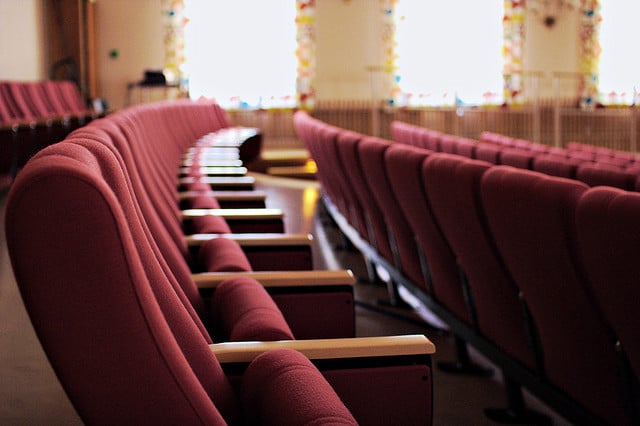 The next installment of Disney's (NYSE:DIS) Pirates of the Caribbean franchise might have a name, but it no longer has a release date, and some critics are blaming it all on The Lone Ranger's notorious box office flop this summer.
According to The Hollywood Reporter, the film, Pirates of the Caribbean: Dead Men Tell No Tales, was originally scheduled for a 2015 summer release, but that date has since been pushed back due to issues with the installment's script and also the disappointing performance from Gore Verbinski's The Lone Ranger this summer. Starring Johnny Depp, the 2013 American Western film was released earlier in July and was expected to become one of the summer's top blockbuster films. However, like many of its competitors, the film bombed, and made only $88 million at the domestic box office after reporting a considerable $215 million budget.
Now, it looks like Disney is going to be a little more careful with the next chapter of Pirates of the Caribbean, because the future film also stars Depp and has the same producer, Jerry Bruckheimer, as Verbinski's film. Thus, Disney wants to ensure that its script will help it realize future success and won't be tied to The Lone Ranger as yet another summer flop.
In addition, The Lone Ranger's disappointing showing may also have repercussions for the Dead Men Tell No Tales budget. Pirates of the Caribbean films are known to have excessively large budgets, but with several movies underperforming this summer, Bruckheimer told The Hollywood Reporter that "everybody's more cautious." Disney now hopes to keep the cost of the Pirates's fifth movie under $200 million, but that could end up being an impossible goal to meet.
As of now, the only star attached to the film is Depp, and writings of the script are still very much in their preliminary stages. Bruckheimer noted that he is hopeful the film can be ready for summer 2016, but made no promises, explaining, "We have an outline everyone loves but the script is not done."
Other factors that could also be influencing Disney's delay decision include a competitive summer 2015 schedule and a flush of other major Disney films already in the works. However, the studio is still resolved to roll out another chapter of the Pirates story — it's just now a matter of when.