General Motors and DreamWorks Team Up for 'Turbo' the Snail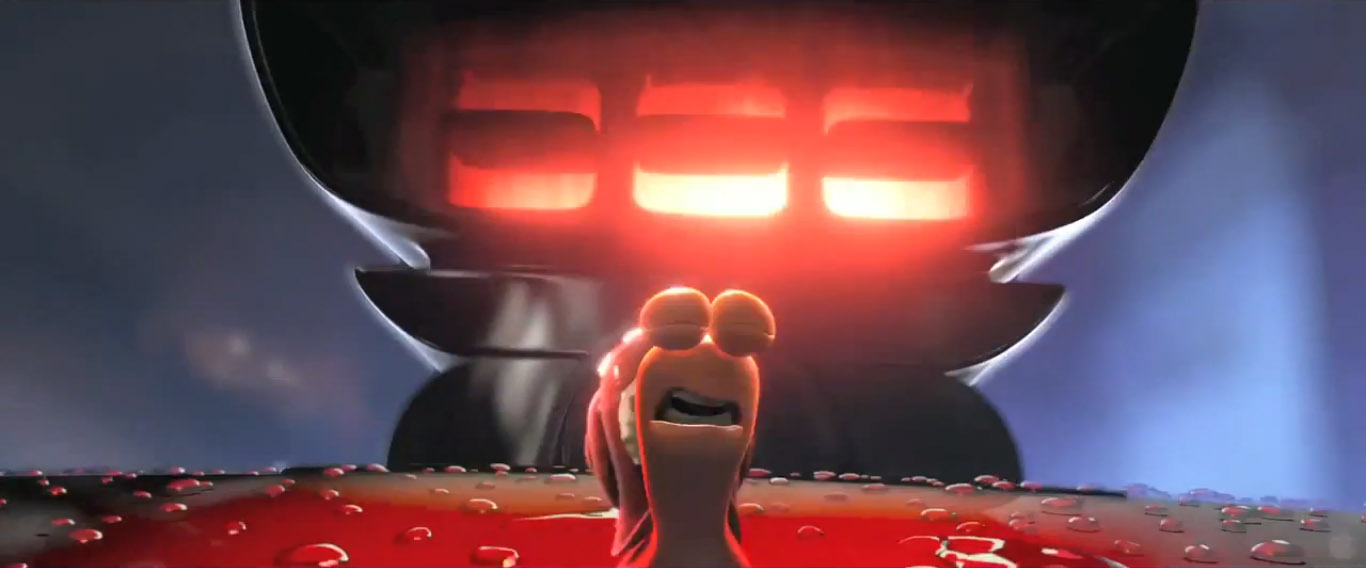 DreamWorks Animation got some help from General Motors (NYSE:GM) to accurately represent the Chevrolet Camaro and Indy cars that make an appearance in the upcoming animated film "Turbo". The movie premiers in theaters nationwide on July 17. Not only did GM help make sure the cars in the movie were lifelike, the company's Chevrolet brand is featured prominently. In fact, Turbo — the animated snail that stars in the movie — gets his super-speed after encountering a Camaro in the movie, Detroit News reports.
"'Turbo' is one of the most anticipated films of the summer and we couldn't be more excited about this collaboration, which aligns perfectly with Chevrolet's renewed presence in IndyCar," said Tim Mahoney, the chief marketing officer of Chevrolet. "Millions of future drivers will be inspired by Turbo to realize their dreams both big and small."
General Motors' stock price has climbed in the past month from a low around $30 to over $32. Not a huge gain but a sign of growing faith in a company that teetered on the edge of insolvency only a short while ago. The U.S. auto market is in turbo this year. Pun completely intended. Maybe that is the point that GM is trying to make?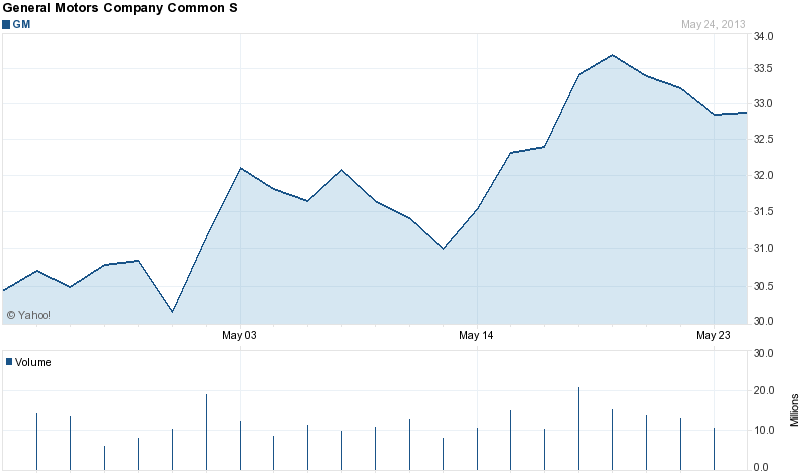 Graph courtesy of Yahoo! Finance
Follow Mont on Twitter @mfcessna
Don't Miss: Ford Gets French Bailout for Plant that Pays 900 to Stand Around.