Gravity and 4 Films That Are Making Box Office Headlines
Warner Bros.' (NYSE:TWX) space epic Gravity barely missed a beat in its second weekend en route to $44.3 domestic for a second straight week of box office dominance. But the success of Gravity didn't necessarily impact the box office success of the weekend's other big release, Sony's (NYSE:SNE) Captain Phillips, which came out slightly above analyst projections.
Here's a look at the weekend's box office.
1. Gravity (Warner Bros.) — $44.3 Million
In its second week of release, Warner Bros.' Gravity only slipped 20 percent from its record-breaking October opening of nearly $56 million to $44.3 million. Gravity, which stars Sandra Bullock and George Clooney as two astronauts forced to rely on each for survival after satellite debris destroy their space shuttle, has now grossed $123.4 million domestic in its two weeks of release.
The box office performance of Gravity has been strong enough to push Time Warner Inc.'s Warner Bros. studio to number one in domestic sales on the year, overtaking  Comcast Corp.'s (NASDAQ:CMCSA) Universal Pictures, which saw notable summer success with Despicable Me 2 and Fast & Furious 6. 
Featuring revolutionary 3D filmmaking techniques from director Alfonso Cuaron and a strong performance by Bullock, which has earned her the Hollywood Actress Award at this year's Hollywood Film Awards amid strong Oscar-buzz, Gravity's worldwide total now stands at $190 million with overseas expansion still to come. Coming in with a budget of $100 million, the sci-fi thriller is likely to repeat as number one at the box office for at least one more weekend amid strong word of mouth and a stellar critical reception.
2. Captain Phillips (Sony Pictures) — $26 Million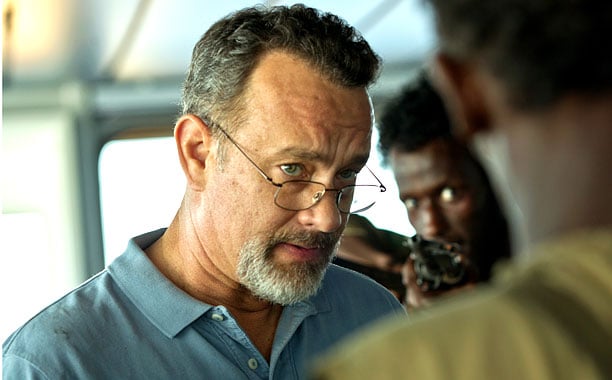 Sony was likely feeling the heat as it saw its Oscar hopeful Captain Phillips face off against Warner's Bros. Gravity — but as it turns out, the box office had more than enough room for both films. Made for $55 million, Captain Phillips is on the fast-track to being a successful undertaking for the studio, both commercially and critically.
Captain Phillips, which stars Tom Hanks in a true story about the 2009 hijacking of Maersk Alabama, took second place at the box office with a higher-than-anticipated box office gross of $26 million. Although the film was widely expected to take number two in its first weekend in wide release, early projections had showed a box office total of around $22 million to $23 million, making the Captain Phillips opening all the more impressive given Gravity's continued strong business.
Phil Contrino, chief analyst for researcher BoxOffice.com, told Bloomberg that the market has room for both Gravity and Captain Phillips — something this previous weekend proved with its final box office numbers. "These are two highly rated, well-respected movies that have both benefited" from strong reviews, Contrino said. "It just shows you that A-list stars can still drive movies in Hollywood."
3. Cloudy With a Chance of Meatballs 2 (Sony Pictures Animation) — $14.2 Million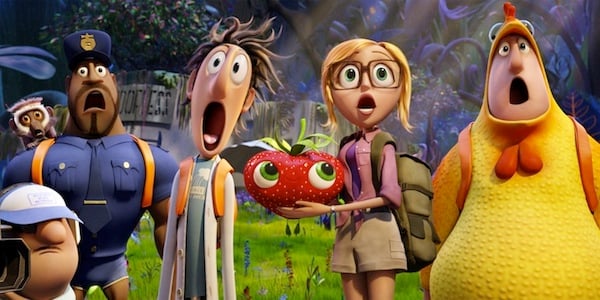 Along with Sony's relatively successful opening for Captain Phillips, the studio is still seeing notable box office success from its animated children's film Cloudy With a Chance of Meatballs 2, which made $14.2 million at the box office — good for third place. The film has now taken first place, second place, and third place through its first three weekends, in that order.
Sony had originally looked to Cloudy With a Chance of Meatballs 2 for respite from its disappointing summer at the box office and the film has not disappointed en route to $77 million at the domestic box office thus far. So far, the film has totaled $21 million overseas for a worldwide total of $99 million, but the film's foreign total is set to increase dramatically over the coming weeks as the film opens in new markets.
It now appears likely that Cloudy With a Chance of Meatballs 2 will exceed the box office totals of the original film, while also costing $22 million less than its predecessor ($100 million versus $78 million). Cloudy With a Chance of Meatballs went on to gross nearly $125 million domestic and $118 overseas for a worldwide total of $243 million. Expect similar overall numbers once the sequel starts to enter the various foreign markets armed with much more viewer recognition than the first film.
4. Machete Kills (Open Road Films) — $3.8 Million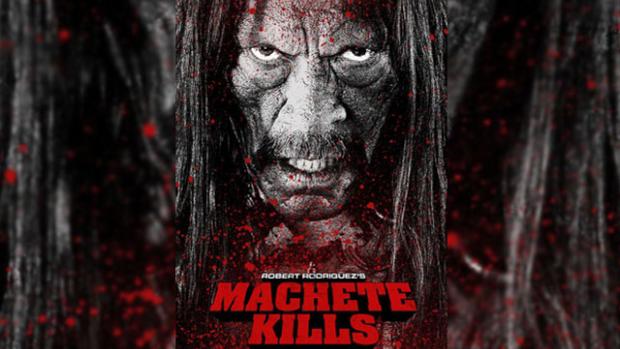 Open Road Film's grindhouse-style action film Machete Kills woefully underperformed in its opening weekend after projections had the film making anywhere between $7 million to $9 million. Opening into a little over 2,500 theaters, the film made only $3.8 million domestic and scored only $1,512 per theater.
Directed by Robert Rodriguez and starring Danny Trejo, Mel Gibson, Sofia Vergara, Lady Gaga and Charlie Sheen, the film's opening ranks among the worst ever for a film opening in over 2,500 theaters and sits alongside August's Paranoia as one of the worst openings of 2013. And it doesn't look to get any better from here on out — Machete Kills received a CinemaScore of B-minus further dampening the prospect of the film having any positive word of mouth.
In comparison, the original film Machete, which came from 20th Century Fox (NASDAQ:FOXA), earned $11.4 million in its first weekend en route to $26 million domestic and $17 million overseas on a $10.5 budget. Machete Kills, which doubled the budget of the original film to $20 million, looks hard pressed to make even half of that back on its theatrical run.
5. Runner, Runner (20th Century Fox) — $3.73 Million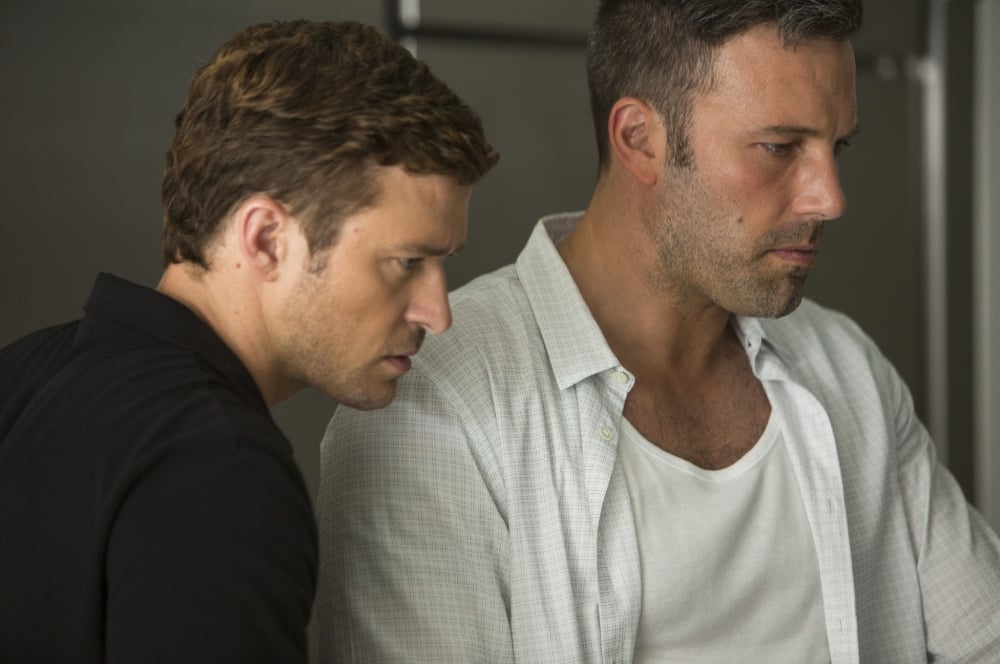 20th Century Fox's online poker thriller Runner, Runner slipped into the top five this weekend after early projections showed Warner Bros.' critically acclaimed drama Prisoners overtaking the Ben Affleck and Justin Timberlake-starred film. Still, Runner, Runner, now in its second weekend in release, has nothing to cheer about just as it just barely overtook Prisoners' $3.7 million take in its fourth week of release.
While Runner, Runner's $14 million domestic total thus far is enough to place the $30 million film in box-office-bomb territory, the film has benefitted from a much stronger overseas performance, likely on the pull of actors Affleck and Timberlake. The film has so far made $31 million overseas for a worldwide total of $45 million. While that number and its foreign heavy box office performance likely steer the film away from huge losses, 20th Century Fox is likely just hoping to break even at this point.