'Gravity' Dominates the Box Office to Record October
Warner Bros.' (NYSE:TWX) space epic Gravity blasted to the top of the box office this weekend, shattering the record for October openings amid significant buzz and critical acclaim. The film performed "significantly better than expected," according to Paul Sweeney, director of research for Bloomberg Industries, and the film is widely expected to be a major player at this year's Oscars due to its strong performance at the box office.
But while Warner Bros. enjoyed seeing their $100 million investment surge well above the studio's conservative $35 million weekend estimate, and even industry estimates of $40 million to $45 million, the weekend wasn't so kind to the only other new wide release – 20th Century Fox's (NASDAQ:FOXA) Runner, Runner. Fox's Justin Timberlake and Ben Affleck-starred thriller performed well below industry projections and likely suffered from Gravity's pull of older audiences.
All in all, the weekend revenue for the top twelve films fell 13 percent year-over-year to $115 million according to Hollywood.com. Additionally, attendance year-to-date is down 3 percent with revenue up less than 1 percent to $8.3 billion.
Here's a look at the top five films at the box office last weekend.
1. Gravity (Warner Bros.) — $55.6 Million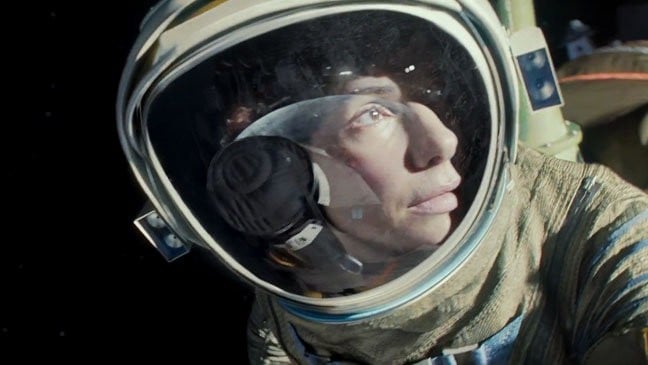 While it was expected that Alfonso Cuaron's science-fiction epic Gravity would take top honors this weekend, the final numbers — which began to project higher than early analyst estimates after a strong Friday box office — reflect an impressive push for what appears to be the first big Oscar-contender to be widely released this fall. The film's $55.6 million weekend box office firmly positions Warner Bros.' Gravity in the number one spot for best October openings of all-time — a record that Paramount Pictures' (NASDAQ:VIA) Paranormal Activity 3 previously held with a $52.6 million opening in 2011.
The 90-minute sci-fi film, which stars George Clooney and Sandra Bullock, received a strong CinemaScore of A-minus with adults over the age of 25 making up more than 82 percent of audiences over the weekend and adults over the age of 35 making up nearly 60 percent of audiences. Audiences for the film skewed male (54 percent) and while the early returns have shown the power of adult audiences in the success for a film, Warner's domestic distribution chief Dan Fellman believes that the film will play younger and younger as the film enters into what appears to be a lengthy run in theaters.
"In two days, this movie has become a cultural phenomenon. People that haven't gone to the movies in years, or who only see one or two movies a year, are going to see Gravity," Fellman said.
Gravity, which has been touted as having some of the most revolutionary 3D techniques yet applied to the medium, received a remarkable amount of its weekend revenue from 3D screens. According to The Hollywood Reporter, 80 percent of Gravity's revenue came from 3D screens, placing the film among Avatar (72 percent) and Life of Pi (68 percent) as having one of the highest 3D spots of all-time.
According to Bloomberg's Paul Sweeney, Gravity's strong performance at the box office was a result of several factors. "It's the combination of two A-list stars No. 1; No. 2, very positive reviews; and No. 3, the expectation that there's some really exceptional production value," he said.
With an extraordinary $15,605 per theater average over the weekend (the next closest was $4000 per theater),expect Warner Bros.' Gravity to continue its strong box office run week-over-week as word-of-mouth spreads.
2. Cloudy With a Chance of Meatballs 2 (Sony Pictures Animation) — $21.5 Million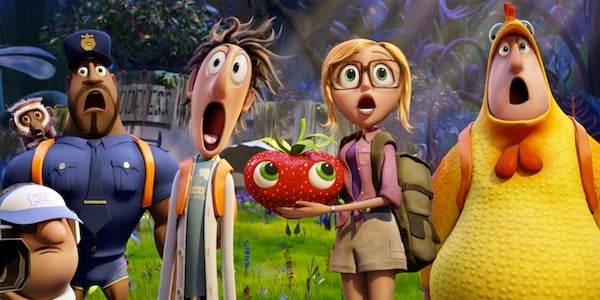 With no other competition for children's entertainment in sight, Sony's (NYSE:SNE) Cloudy With a Chance of Meatballs 2 easily captured second place at the box office in its second weekend with $21.5 million. That number puts the animated film at a respectable 38.4 percent decline week-over-week after opening last weekend  at number one at the box office with $34 million.
Sony's well-received animated sequel to the surprise 2009 hit Cloudy With a Chance of Meatballs, which features the voices of Bill Hader, Anna Faris, and Neil Patrick Harris, has been praised by critics and movie-goers for its strong animation and humor. The film has so far totaled $60 million domestic and $11 million overseas for a worldwide total of $71 million as of this writing.
While the film's domestic box office performance is expected to take a hit as the fall movie landscape starts to gain momentum, Sony can expect a strong performance overseas in the coming weeks as the original film ended up generating $118 million in foreign markets. The sequel's foreign gross should see a small uptick from that number due to franchise recognition this time around, which could ultimately make the film a better investment than the first as the budget for Cloudy With a Chance of Meatballs 2 is $22 million less than its predecessor ($100 million versus $78 million).
3. Runner, Runner (20th Century Fox) — $7.6 Million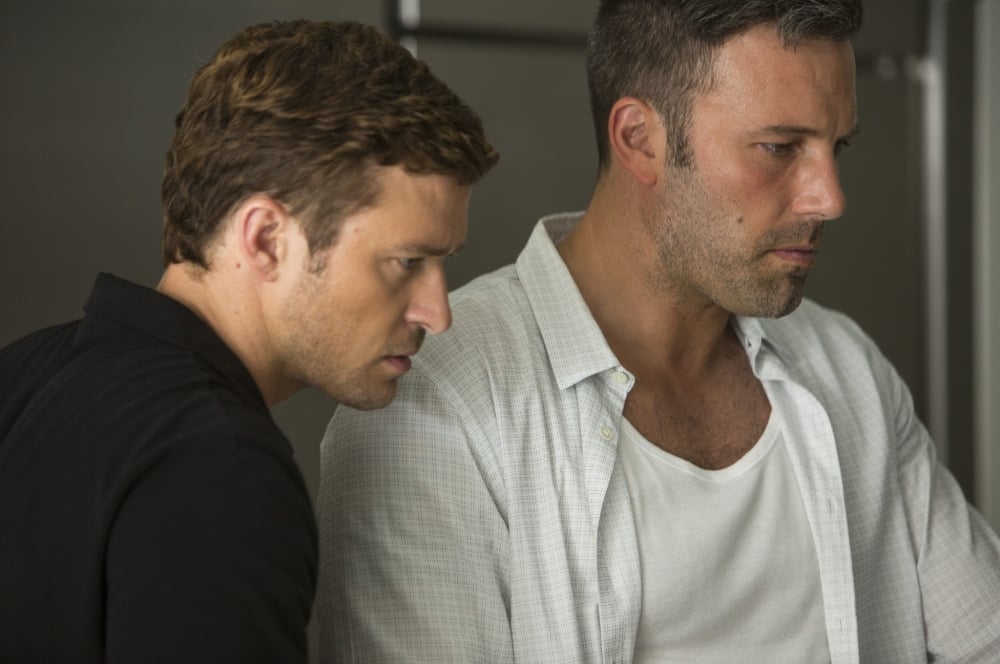 20th Century Fox's Runner, Runner was the only other wide release this week and the film's face-off with Warner Bros.' Gravity was the least of Fox's concerns considering the kind of critical reception the film has received. Impressive for all the wrong reasons, Runner, Runner received the distinction of holding a 0 percent "Fresh" rating from Rotten Tomatoes's Top Critics en route to an anemic box office take of $7.6 million and a per theater average of $2,547.
Runner, Runner stars Justin Timberlake as a Princeton graduate student who loses his tuition fees playing online poker and travels to Costa Rica to confront the sites operator, played by Ben Affleck, after he suspects he was cheated.
The $30 million film is a huge disappointment for Fox, which had already expected a poor performance due to industry projections and a poor critical reception. Still, the film's $7.6 million weekend take is extremely disappointing given the fact that even the most conservative projections for the film had predicted upwards of $11 million.
4. Prisoners (Warner Bros.) — $5.7 Million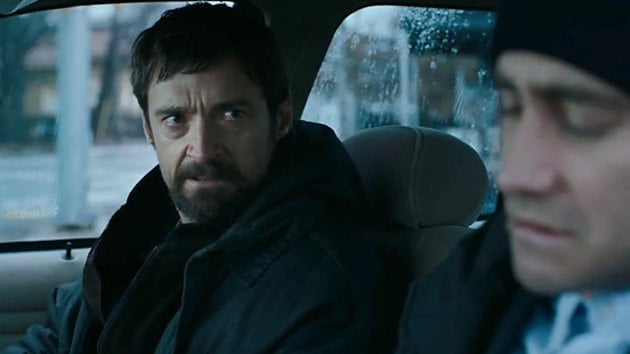 Warner Bros.' thriller Prisoners, now in its third week, took the fourth spot at the box office with $5.7 million. Starring Hugh Jackman and Jake Gyllenhaal, Prisoners revolves around a father (Jackman) whose daughter is kidnapped and the dangerous lengths he is willing to go to get her back.
Along with newcomer Gravity, also from Warner Bros., Prisoners appears to be one of the earliest Oscar-contenders to be released this fall. Praised for its strong performances and excellent direction from Denis Villeneuve, the $46 million film has made nearly $48 million domestic and $14 million overseas for a worldwide total of $62 million.
Because the film is almost assured to receive several Oscar nominations, Prisoners is likely to stay consistent at the box office over the coming weeks.
5. Rush (Universal Pictures) — $4.4 Million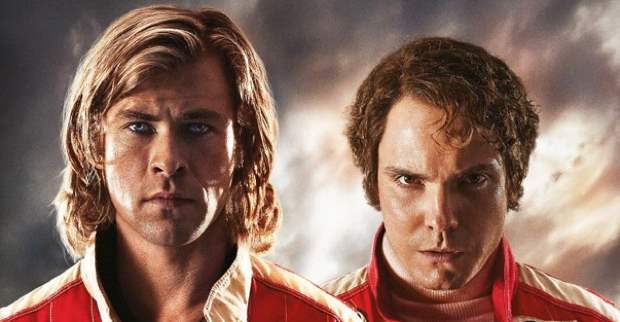 Universal's (NASDAQ:CMCSA) Rush, directed by Ron Howard and starring Chris Hemsworth and Daniel Brühl as 1970s Formula 1 racing rivals, placed fifth at the box office with $4.4 million in its third weekend.
While the film has been somewhat disappointing at the domestic box office with $18 million grossed through its third weekend, Universal had expected a sluggish box office in North America where Formula 1 racing has never reached the popularity it has in Europe. As expected, Rush's foreign box office performance has buoyed the success of the $38 million film by making up 62.3 percent of the film's worldwide gross with $30 million made so far overseas.
Rush has totaled $48 million worldwide at the box office so far.