Is Hollywood Ready to Focus on Latino Filmgoers?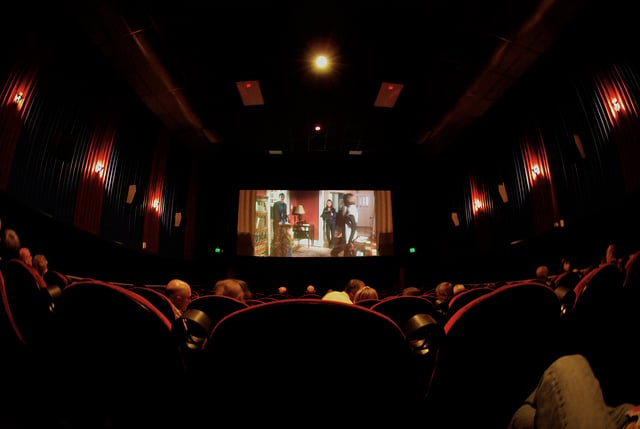 Latinos are the largest minority group in the U.S., and they are also the largest movie-watching demographic in the country. They represent 18 percent of the moviegoing population and are responsible for 25 percent of tickets sold. To put it in concrete numbers, Latinos bought 300 million movie tickets in 2009. Additionally, Latino attendance at the movies rose 12 percent from 2011 to 2012, showing that the trend is unlikely to stop.
The Multicultural Economy 2012 Report, by the Selig Center for Economic Growth at the University of Georgia's Terry College of Business, found that Latino buying power in the U.S. stands at $1 trillion and is likely to rise to $1.5 trillion by 2015. Latinos are the largest minority group in the U.S. and are simultaneously the fastest-growing. When it comes to the Latino influence on box office numbers, studios can't afford to overlook the impact anymore.
Take Fast & Furious 6 for example. The Universal Pictures film implemented a creative marketing strategy in order to reach more Latino filmgoers. With the benefit of a racially diverse cast (which included well-known Latino, Asian, and black actors), Universal — owned by Comcast Corp. (NASDAQ:CMCSA) – connected with potential Latino viewers by using unconventional methods: actors Vin Diesel and Michelle Rodriguez made a joint appearance at the Billboard Latin Music Awards, and ad space targeted at Latino females ran during popular Spanish-language soap operas.
The marketing strategy seems to have worked. Latino viewers made up 32 percent of the film's audience. Female viewership was measured at 49 percent, up from the previous installment's 44 percent female viewership.
But while Latino actors are far more common today than ten years ago, people like Umberto Gonzalez — commonly known as El Mayimbe from the popular website Latino Review — think that Latinos are still underrepresented, and that there is a huge opportunity to appeal to the Latino community.
Gonzalez recently formed Mayimbe Media, a production company that will produce low-budget films aimed at the Latino community. Its first film, Breakneck, has some hefty support from the Latino community already – Guillermo del Toro, whose big-budget Pacific Rim hits theaters in mid-July, has donated items from his recent productions to the film's Indiegogo crowd-funding campaign.
When asked about the lack of mainstream Latino-driven films coming from Hollywood, Gonzalez thinks it is just a matter of time before big studios such as Paramount Pictures, owned by Viacom Inc. (NASDAQ:VIA), begin to understand the power of Latino filmgoers. "It's only in the past year that studios are beginning to realize how sizable the Latino segment of the marketplace — hence why Paramount is releasing a Latino-themed Paranormal Activity movie this fall," the filmmaker told Forbes. "When that film makes money, then other studios will follow with other genre type films that will come into the marketplace, because now there are proven models that worked before."
Don't Miss: Are Baby Boomers Feeling Better About Their Finances?