Is Lionsgate's 'Ender's Game' a One-and-Done?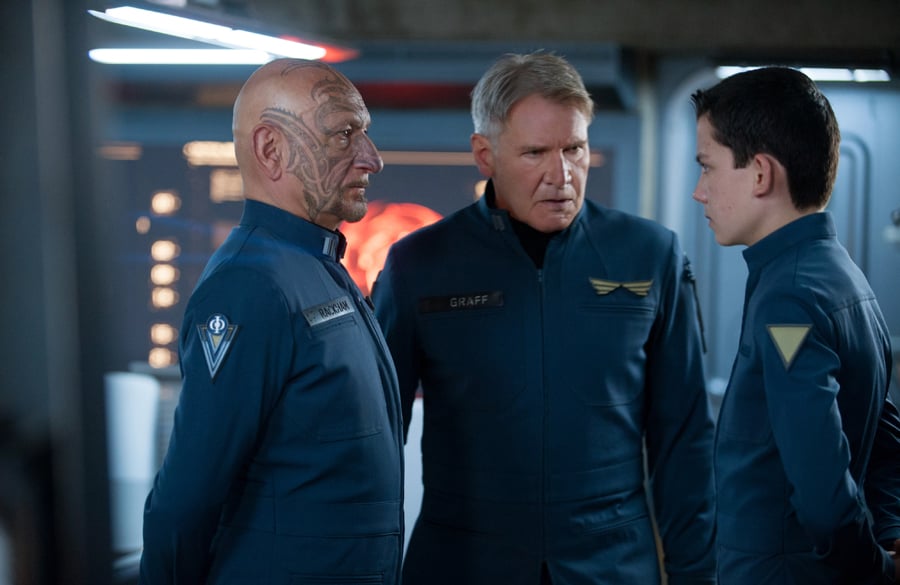 Lions Gate Entertainment's (NYSE:LGF) Ender's Game took the No. 1 spot at the box office this past weekend, earning $28 million and easily placing it above last week's box office champion, Jackass Presents: Bad Grandpa, which took in $20 million. But for a film that has faced an uphill battle in the weeks and months leading up to its release, the solid but uninspiring opening is unlikely to jumpstart a franchise like Lions Gate had hoped, according to the Hollywood Reporter.

Set in the near future, Ender's Game revolves around a young boy who is recruited by the military to stop an alien race from destroying the world. Based on Orson Scott Card's Ender's Game series, which includes 13 novels, 13 short stories, 47 comic issues, and an audioplay, Lions Gate had hoped that the series could spawn a film franchise similar to the success seen by the Hunger Games.
But the ongoing controversy surrounding Card's anti-LGBT sentiment seems to have made a dent in the film's early box office performance. Additionally, fans of the series have been critical of Lions Gate's decision to shift the marketing focus to Harrison Ford and other adult actors when the the film's young stars are what push the series forward. It also just might be a tough time to release a film, with fierce competition that's only set to get fiercer with next week's Thor: The Dark World sure to snatch up a good chunk of Ender's Game box office earnings.
"The film did not draw well from young adults, despite the book's popularity," wrote MKM Partners analyst Eric Handler in a note to investors Monday, seen by the Hollywood Reporter. "Roughly 54 percent of the audience was over the age of 25. A good but not great CinemaScore of B+ is not likely to hold moviegoer interest, with Thor: The Dark World opening next week." Wunderlich Securities analyst Matthew Harrigan agreed, writing in his letter to investors, "Ender's Game has a credible $28 million U.S. opening but not a plausible start of a new franchise for Summit Entertainment and OddLot."
While the news is disappointing for Lions Gate and fans of the book series, it looks as though Ender's Game won't have to worry about losing money. The Hollywood Reporter notes that Stifel, Nicolaus & Co. analyst Ben Mogil reiterated his projection that Ender's Game would generate about $75 million at the domestic box office. With a budget of $110 million, Ender's Game looks poised to at least break even when worldwide box office totals are tallied, but the film isn't likely to be as profitable as Lions Gate had hoped when it positioned the film as a tentpole.
Still, because Ender's Game isn't likely to actually lose money, the potential for further films down the line definitely isn't out of the question — but it will be very difficult for a franchise to be made, that's for sure.
Don't Miss: Time Warner: Streaming Revenue in Third-Quarter.