Is There No Such Thing as Bad Publicity for WikiLeaks Film?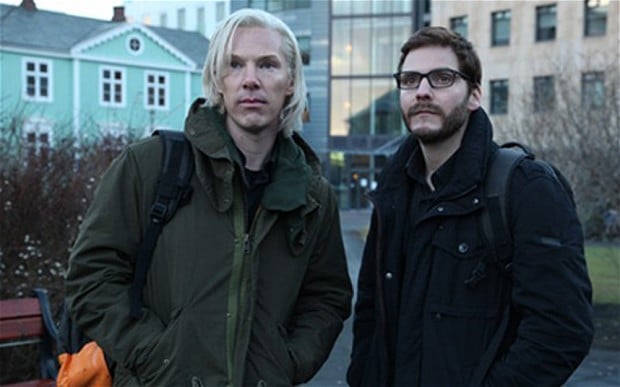 If there's truly no such thing as bad publicity, Walt Disney Co. (NYSE:DIS) and DreamWorks — not to be confused with spun-off DreamWorks Animation (NASDAQ:DWA) — will find out first-hand when their film, The Fifth Estate, starring Benedict Cumberbatch, is released on October 11.
The film, which tells the story of Julian Assange and the whistle-blowing website WikiLeaks, is already being criticized by members of the website who are calling it straight propaganda. While Assange was  speaking at Oxford University from London's Ecuadorian embassy, where he has been since June 2012, he said the film offered nothing but "lie upon lie," having read a version of the script beforehand.
"The movie is a massive propaganda attack on WikiLeaks and the character of my staff," Assange said. And in early July, when the film's first trailer was released, WikiLeaks tweeted, "Don't be fooled. It implies that we gave Iran nukes and killed 2,000."
However, Disney marketers are apparently unconcerned with the prospect of WikiLeaks preparing a smear campaign, likening the situation to recent film examples The Social Network, about Facebook (NASDAQ:FB) and Mark Zuckerberg, for which he famously voiced his displeasure, and Zero Dark Thirty, which was met with considerable backlash from U.S. senators. Both films went on to make good money at the box office despite the controversies.
While the film's marketing team isn't concerned about the criticism surrounding WikiLeaks and Assange's opinion of the film, it is also benefiting from good timing. With news about Edward Snowden — the NSA surveillance program leaker now in Russia — proliferating news outlets and WikiLeaks' consistent support for him and his actions, the time appears to be perfect for the The Fifth Estate to get lots of free press.
One person close to the film told The Hollywood Reporter, "Not everyone knows about WikiLeaks, so this is good for us." Time to test out the classic saying about bad publicity.
Don't Miss: Scary Numbers: Top 9 Grossing Supernatural Horror Films.