Laters, Baby: 'Fifty Shades of Grey' Sells 100M Copies Worldwide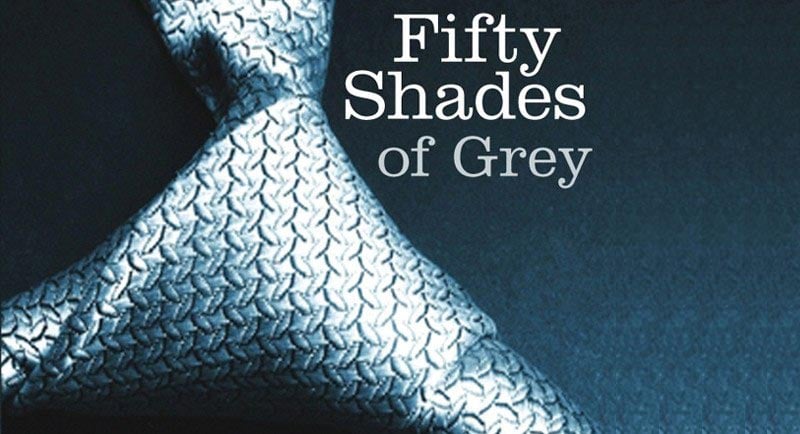 It's the book everyone was talking about in 2011: Fifty Shades of Grey. Written by British novelist E.L. James, the trilogy has monopolized many a conversation since its release two years ago, and now Christian Grey is celebrating a huge milestone – the sale of more than 100 million copies worldwide. The LA Times reported the impressive benchmark on Wednesday, and said that forty-five million of those books were bought by readers in the U.S.
Translated into 51 languages, Fifty Shades of Grey spurred a wide range of reactions upon its first release. The erotic fiction made some cringe, made some uncomfortable, made others excited, but regardless of what its critics charged, their attention resulted in the trilogy's wide-spread fanfare, and James is now laughing her way to the bank. Although the author initially self-published Fifty Shades of Grey, the Times reports that Vintage, an imprint of Random House, picked it up in 2012. Vintage says that during the book's peak sales period, two copies of the trilogy sold every second. It remains Random House's fastest selling book series.
Now, thanks to its 100 million milestone, the Fifty Shades of Grey trilogy is on par with Ian Fleming's James Bond series, and James has caught up to the popular books that were released more than 50 years ago that eventually saw screen time. Fifty Shades of Grey is making its mark many years later, and it too will be adapted for the big screen.
According to Sky News, Fifty Shades of Grey wasn't only hugely popular in the U.S., it also ripped through the UK and Commonwealth counties at brilliant speeds. Along with 27 million copies sold in the UK and Commonwealth counties, one million copies or more have been sold in Germany, France, Spain, Brazil, and The Netherlands. Sky News notes that the fiction has been dubbed "mummy porn" in both print and ebook, but that hasn't kept men and women of all ages from grabbing the book from shelves.
The success of Fifty Shades of Grey is now especially interesting to note because the trilogy represents a genre that many mainstream readers had yet to be exposed to before James released her series. James, herself, has admitted that even she wasn't convinced that it would go over well with readers — but go over well it did, and now, the series has a chance to eventually reach the sales of Stephenie Meyer's Twilight, which has sold around 120 million copies. There's also the Harry Potter series that Fifty Shades of Grey could possibly surpass, but considering J.K. Rowling sold 450 million copies of her books, it's safe to say Fifty Shades of Grey has quite a ways to go.
Nonetheless, Christian Grey — played by Jamie Dorman — and his castmates will hit the big screen come February 2015. The first movie of the series was supposed to debut in August of this year, but difficulties with casting pushed the premiere back six months. Artist and film-maker Sam Taylor-Johnson has had a tough time casting Christian Grey and Anastasia Steele, and it is obvious that audiences wants the casting of these two stars to be absolutely perfect.
More From Wall St. Cheat Sheet: