Netflix Wants to Get Personal with You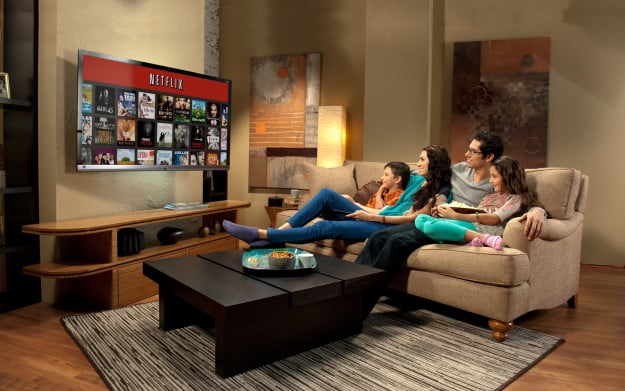 As Netflix (NASDAQ:NFLX) continues to combat dropping stock prices instigated by the company's worse-than-expected earnings report last week, it is now working on rolling out a new feature that it hopes will help secure its subscriber base that currently stands at 30 million users.
USA Today reports that the streaming video service launched a new feature Thursday that allows members on the same account to personalize their own profile, helping the recommendations they receive from Netflix be user-specific and making them easier to share through Facebook (NASDAQ:FB). Profile, as the feature is called, is purposed to effectively help silence user complaints that Netflix's video recommendations are not accurate due to the wide range of members that can use a single account.
Netflix's chief product officer, Neil Hunt, addressed those concerns, saying to USA Today, "You won't have to be embarrassed by the content your kids are watching showing up in your Facebook feed any longer because it will be confined to their Profile, instead."
Thus, Netflix has taken great pains to ensure this new personalization feature helps satisfy customers and convinces them to stick around. The streaming service needs all the help it can get. Though the company is faring OK now, analysts like Wedbush Securities's Michael Pachter don't believe Neftlix's current business model will facilitate the greatest success in the future. Although he does believe Profile will keep subscribers happy, he also recognizes that consumer satisfaction is more hinged on the availability of content rather than the service's current features.
Still, USA Today explains that the Netflix subscribers who pay the customary $7.99 monthly fee will now be able to add five Profiles to their accounts, allowing them to personalize their individual profile and receive the appropriate recommendations based off their most recent shows and movies. Each member will also have access to a library of saved programs they can watch or recommend to friends via Facebook — a feature that Netflix added to its service in March.
Users can also find this new feature through the Netflix website, Apple (NASDAQ:AAPL) TV, Playstation 3, Xbox 360, iPads, iPhones, and smart TVs. It'll also soon be available for Nintendo Wii and Wii U.
Don't Miss: Latin America Comes to Haunt DirecTV.