Outlook: Carmike Cinemas on the Rise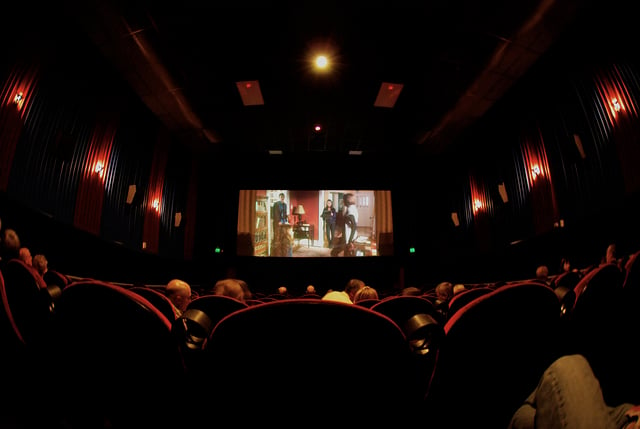 Carmike (NASDAQ:CKEC) continues to acquire screens, which should allow it to leverage its large theater install base and management expertise to drive synergies in such areas as managing a digital theater portfolio and negotiating film rental costs with studios. Carmike announced two acquisitions during 2H:13. The first was for three theaters and 52 screens from Cinemark (closed August 16), and the second was for nine theaters and 147 screens from Muvico Theaters and is expected to close during Q4:13.
The Q3 revenue upside was due to higher average revenue per attendee and higher overall attendance, but adjusted EPS was below our expectations driven by higher film rental and other theater operating expenses. Revenue was $165 million, compared with our estimate of $155 million and consensus of $158 million. Adjusted EPS was $0.16 (excluding $0.11 per share in one-time charges), compared with our estimate of $0.24, and the consensus estimate of $0.25.
During Q3, IMAX Corporation (NYSE:IMAX) announced the expansion of its partnership with Carmike Cinemas with a new revenue sharing agreement for 10 theaters. Carmike's recently announced acquisition of nine theaters from Muvico Theaters, which will include two incremental IMAX screens, bringing its total IMAX commitment to 20 screens.
We expect Q4 domestic box office to end down roughly 3 percent with a strong release slate last year causing difficult comps. October was down 6.7 percent year-over-year and Q4 is trending down 6.7 percent through November 5.
We are increasing our FY:13 estimates for revenue to $623 million from $613 million based on screen growth and Q3 results, leaving our estimates for Adjusted EBITDA flat at $112 million on higher other operating expenses, and lowering our EPS estimate to $0.65 from $0.74 to reflect Q3 results. We are increasing our FY:14 estimates for revenue to $732 million from $682 million, adjusted EBITDA to $143 million from $132 million, and EPS to $1.26 from $1.09 to reflect increased screen count.
We are maintaining our OUTPERFORM rating and raising price target to $31 from $25. Our price target reflects 7.0x EV/EBITDA multiple applied to our 2014 estimate, a slight premium to Carmike's peers and its historical multiple. We believe a premium is justified given improving operating results and revenue growth from recent M&A, and believe there is upside to our price target given the potential for substantial earnings upside should revenue surpass expectations. Further acquisitions in 2013 and 2014 would be incremental to our estimates.
Michael Pachter is an analyst at Wedbush Securities. 
Don't Miss: Time Warner: Streaming Revenue in Third-Quarter.