Outlook: Cinemark Set to Expand in Latin America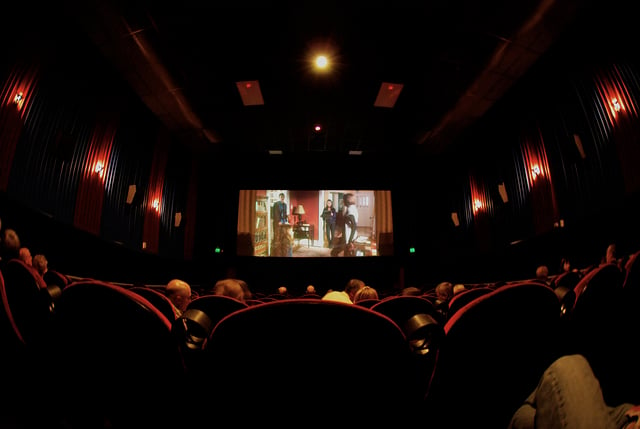 On Friday, Cinemark (NYSE:CNK) closed the sale of its Mexican assets after the Mexican Federal Competition Commission reversed its previous decision. We are raising our price target for Cinemark, increasing the multiple used given the company's increased financial flexibility to expand more rapidly in Latin America.
In August, the Mexican Federal Competition Commission blocked Cinemark's sale of its Mexican theaters to Grupo Cinemex and Cadena Mexicana de Exhibicion. The Mexican assets represented 31 theaters and 290 screens which were operated by Cinemark through Q3. Cinemark preferred to sell the Mexican assets and redeploy the proceeds to faster-growing markets in Latin America. The sales price of roughly $125 million implied an EBITDA multiple of over 7.5x the annual adjusted EBITDA for the Mexican screens of $16 million. We expect the transaction ultimately to be accretive after the capital is redeployed.
Cinemark expansion plans in Latin America look promising, and we expect 100-125 new screens per year for the next several years. While it is difficult to know the timing of large installations due to the uncertainty of mall project timing, Cinemark management is confident that it has focused on locations that are under-screened and where demand is above existing supply. Cinemark also announced its recent expansion to Bolivia, increasing its Latin American presence to 14 countries. Cinemark has commitments to deploy 48 screens internationally in Q4:13 and an incremental 69 screens in FY:14.
We are decreasing our FY:13 estimate for revenue to $2.69 billion from $2.71 billion to reflect the Mexican assets sale, are lowering our EPS estimate to $1.52 from $1.56, and are lowering our adjusted EBI TDA estimate to $624 million from $630 million. We are decreasing our FY:14 estimates for revenue to $2.88 billion from $3.06 billion, adjusted EBITDA to $632 million from $690 million, and lowering EPS to $1.79 from $2.11 to reflect the Mexican asset sale.
We are maintaining our NEUTRAL rating and raising our price target to $34 from $29. After accounting for Cinemark's ownership stake in National CineMedia, we arrive at a $34 price target, which reflects a 7.8 x EV/EBITDA multiple on 2014 estimates, above its historical multiple and peers. We maintain Cinemark's multiple to reflect its growth opportunities domestically and internationally, increased cash available for more aggressive expansion in Latin America balanced with increasing net debt.
Michael Pachter is an analyst at Wedbush Securities.
Don't Miss: 3 Big Holiday Films for Children.