Science Fiction Versus Fantasy: What Do Moviegoers Love More?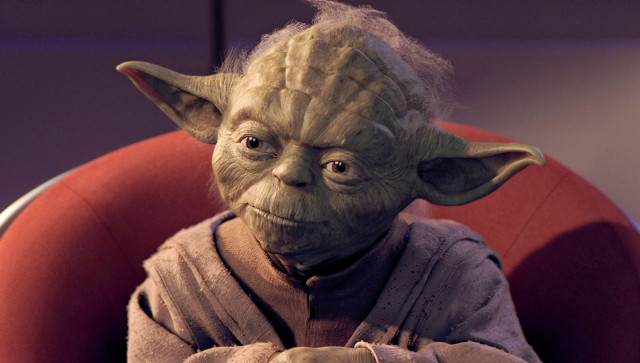 Science fiction and fantasy are both popular genres at the box office, making up a solid portion of the top-grossing films this year — and that's not even counting the Marvel/DC Comics/superhero films that are practically all included among the top-grossing movies, with Iron Man 3 taking the cake in 2013.
However, just taking into account straight-up science fiction and fantasy movies over time reveals a good deal about consumer preferences and the attempts by filmmakers to capture those interests and draw people into theaters. But of the two genres, which wins out? The answer turns out to be somewhat less than simple, but science fiction does appear to be the winner, at least in our estimation.
When considering whether lasers and mutants can take on wands and Greek gods, it's tempting to look at two classics: Time Warner's (NYSE:TWX) Lord of the Rings and the now Walt Disney Co.-owned (NYSE:DIS) Star Wars series. The results are rather interesting, but to somewhat level the field, only the four top-grossing films in each category are considered.
With about $3.43 billion total grossed from the 1977 original, The Empire Strikes Back, Star Wars: Episode I – The Phantom Menace, and Star Wars: Episode III – Revenge of the Sith all made Box Office Mojo's list of the top domestic-grossing films of all time. The domestic grosses for the Lord of the Rings trilogy and The Hobbit: An Unexpected Journey came in at $1.7 billion.
But in considering the two giants, it's easy to forget about an obvious contender in the science fiction-fantasy battle: Harry Potter a more recent addiction to the fantasy genre, but a serious competitor all the same. The films were far more youth friendly and had a series of books drawing crowds to the films.
True, Lord of the Rings did also, but while considered classics, the books were more difficult for younger or less motivated readers to get all the way through. Unfortunately, even Harry Potter can't overtake the deeply entrenched Star Wars – the former took in around $1.56 billion total gross for the top five movies, adjusted for inflation, according to Box Office Mojo.
For a third nail in fantasy's coffin, all we need do is look at the highest worldwide-grossing films of all time in the box office for a different perspective, stepping away from series and book recreations.
Avatar is neither, but it is No. 1 in worldwide grosses at $2.78 billion at opening. Harry Potter and the Deathly Hallows Part 2 fell at No. 4 out of 100 with $1.34 billion. Tellingly sandwiched between Avatar and another science fiction film is Transformers: Dark of the Moon, which came in at sixth place with an opening worldwide gross of $1.12 billion.
Finally, bringing things up to speed, science fiction is has a pretty clear lead in 2013′s best-performing films in theaters. Of those recording the highest total grosses for films released in 2013, science fiction films did far better than fantasy, though both genres made a good showing for themselves. Oz the Great and Powerful took the top place over other fantasy and science fiction releases, but fantasy's victory ends there, with Star Trek Into Darkness, World War Z, Pacific Rim, Elysium, and Oblivion all grossing more than their fantasy competitors.
Jack the Giant Slayer, Percy Jackson: Sea of Monsters, and Hansel and Gretel: Witch Hunters all fell considerably further down on the list of moneymakers. Continued franchises are successful — though not always — but science fiction and fantasy fans especially tend to be almost religiously devoted. That said, even taken as a single serving, science fiction seems to be able to attract a greater crowd.
Don't Miss: 3 Businesses Looking to Cash in on Your Holiday Spending.