Should Movie Studios Keep Pumping Out Sequels?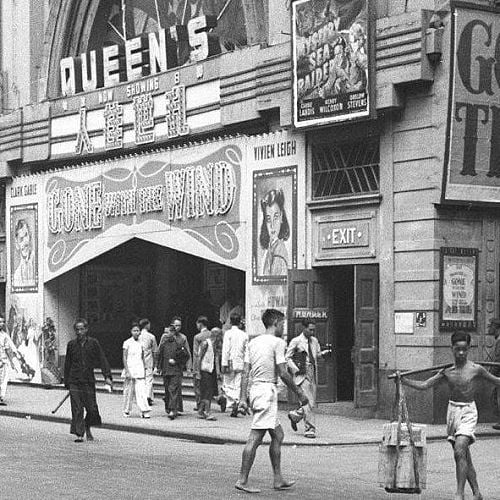 Playing it safe; that is what the United States film industry has on its agenda. From the numerous versions of Time Warner's (NYSE:TWX) Batman, the remakes of Alice in Wonderland and The Wizard of Oz, and the adaption of all seven books of J.K Rowling's Harry Potter series into eight movies, movie makers have shown a preference for avoiding original ideas. As that simple recapitulation proves, an overwhelming number of summer and holiday blockbusters have either numbers attached to the end of their titles or can be described as franchises, a word that does not exactly conjure a sense of individuality or creativity.
In 2011, Hollywood released an all-time record number of sequels, with 27, beating the previous high of 24, which was set in 2003. Titles included in this lineup of sequels, remakes, and adaptations were Harry Potter and the Deathly Hallows: Part 2, Transformers: Dark of the Moon — produced by Viacom-owned (NASDAQ:VIAB) Paramount Pictures, Pirates of the Caribbean: On Stranger Tides, The Twilight Saga: Breaking Dawn: Part 1, and Mission: Impossible – Ghost Protocol. Incidentally, these films were also the top five grossing films of 2011. Just last weekend, Disney's (NYSE:DIS) Iron Man 3, had the second-biggest opening week ever. The only film that came in ahead of it was The Avengers, which is based on the same comic series.
From conventional wisdom, it would seem that movies based on original concepts would be better than derivative works, and studios are producting too few of the former and too many of the latter. But an analysis of five years' worth of box office and critic review data for films released between January 2006 and December 2010 shows a slightly different perspective. In that period, only 43 percent of films were based on original ideas, and critics preferred it that way. Metacritic, which averages individual critic scores on a scale of 0 to 100, compiled the critical consensus for each movie, and those scores revealed that critics rated movies based on existing concepts slightly more favorably than films based on original ideas. While this fact may seem contradictory, it merely shows that even those films not based on derivative works are based on re-hashed and tired genre tropes that audiences have seen numerous times in prior films.
And this is exactly the point; derivative works are much safer than so-called original films. Because the first version was popular, it is likely that those who liked that film will at least shell out $10 or more for a ticket to the new feature.
Ticket price is a clear issue for both theater operators and film studios as well, since fewer people are seeing movies in theaters than ever before; in North America, attendance is down 12 percent so far this year compared to last.
Still, original movies are often cheaper to make and can have a larger percentage return. For example, The King's Speech cost just $15 million to make and raked in $414 million worldwide, while The Hangover 2 cost $80 million to make and generated $586 million worldwide. But there was no risk involved in The Hangover 2, as the original had been a huge success, whereas The King's Speech might have gone largely unnoticed had it not become a Golden Globe and Oscar winner, gaining it a wide release in the U.S. and greater visibility in other markets.
Don't Miss: How Many Companies Are Cooking the Books?