Thanks to Katniss, Lionsgate Boasts Hot 2013 Box Office Totals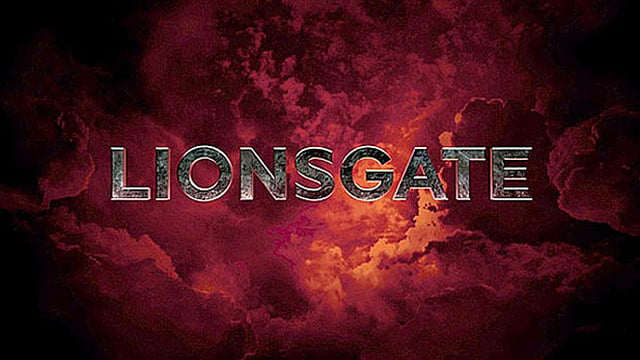 2013 marked another solid year for Lionsgate (NYSE:LGF) at the box office. PR Newswire reports that the studio grossed more than $1 billion in the domestic box office and another $1 billion-plus in the international market for calendar 2013 to date. The company released its annual figures on Monday. CEO John Feltheimer and Vice Chairman Michael Burns said in a press release, "Our strong box office performance for the second year in a row, domestically and internationally, underscores the consistency of our film slate and is a testament to the tireless efforts of our entire motion picture team."
Lionsgate has now broken the $1 billion mark in the domestic box office two years in a row, the only mini-studio to do so outside of the traditional majors. The company has the Hunger Games franchise to thank for much of its continued success, as The Hunger Games: Catching Fire has now grossed an estimated $372 million domestically after coming out on November 22. The film reeled in $393.6 million internationally in its first five weeks of release for a figure of $765.6 million worldwide, officially outperforming the first installment of the Hunger Games trilogy, which earned $691 million.
Along with Catching Fire is Now You See Me, another film highlighted by PR Newswire that helped Lionsgate earn the big bucks. Put out by Lionsgate's Summit Entertainment, Now You See Me grossed $354 million worldwide and contributed to Lionsgate's total 2013 domestic box office total of $1.025 billion and international box office figure of $1.227 billion, combined for a total of approximately $2.252 billion. PR Newswire reports that Lionsgate is now among the top six studios with a domestic box office market share of nearly 10 percent for the year to date.
Along with the U.S., Lionsgate saw success in China and newer markets such as Latin America, the U.K., and Russia in 2013. But despite the mini-studio's significant advancements, analysts are already predicting that the Santa Monica, California-based company could have its work cut out for it once the fanfare of the Hunger Games trilogy peters out and Lionsgate is forced to find another successful franchise. Analysts said in September that the distributor's earnings could drop off as soon as Katniss and her clan do. Cowen & Co. analyst Doug Creutz cautioned that 2017 could mark the end of that such significant Lionsgate success.
Creutz warned in an analyst note in September that Lionsgate could suffer a possible "earnings cliff" in its post-Katniss era. He wrote, "After the last Hunger Games movie passes through its theatrical and initial home video windows in FY16, we think Lionsgate faces a roughly $200 million hole in EBITDA in FY17."
The mini-studio needs a new franchise to fill that new hole — unfortunately for the company, analysts don't see potential in any of Lionsgate's current or future films, including Ender's Game. Although there has been speculation that Divergent, an action film set to be released in 2014, could provide Lionsgate with the franchise revival it needs post-Hunger Games, Creutz has little confidence in the film's potential to become a franchise. He thinks that even if it does, it will perform considerably below Hunger Games.
Some analysts say that Lionsgate should enjoy its fortune while it lasts, because what's ahead might not be so pretty. The mini-studio boasted an impressive year for 2013, but just like like Edward Cullen eventually saw his big-screen demise in 2013, Katniss will realize the same fate as soon as 2017, and Lionsgate will need someone to fill her shoes.
More from Wall St. Cheat Sheet: