The 5 Best October Box Office Totals of All Time
Now that the month of October is behind us, Warner Bros.' (NYSE:TWX) space epic Gravity has officially become the all time best-performing film in the month of October. In fact, Gravity's October take of $206 million, led by impressive word of mouth and rave reviews, almost single-handedly elevated the overall October 2013 box office total to number five on the all time list of box office totals in the month of October.
However, when one looks at the October box office totals from years past, it becomes apparent that balance often trumps the success of one or two box office giants. Here's a list of the five best box office totals for the month of October according to website Box Office Mojo and some of the films that got them there.
5. October, 2013 ($628,648,918)
Warner Bros.' Gravity may have earned a hugely impressive $206 million in October, breaking all sorts of records along the way, but 2013′s October box office still barely managed to hit the top five all time. How is that possible? While Gravity proved to be a box office titan in the month of October, both in consistency and total gross, the rest of the October pack lagged behind Warner's space epic.
Sony (NYSE:SNE) was the other winner this October after experiencing a disastrous summer full of box office bombs like After Earth. While the studio's animated children's film Cloudy with a Chance of Meatballs 2 ($66 million) saw consistently strong business throughout the month, after being released in late September, Sony Oscar hopeful Captain Phillips managed to slightly outperform industry projections en route to $74 million in October.
The only miss for Sony, the remake of Carrie, still managed to earn $28 million on the month and didn't have nearly the kind of budget that could have strongly affected the studio's bottom line.
Paramount Pictures' (NASDAQ:VIA) Bad Grandpa, which became the film to take over the number one spot at the box office over Gravity, managed to earn $41 million in only seven days, making it the fourth best October performer.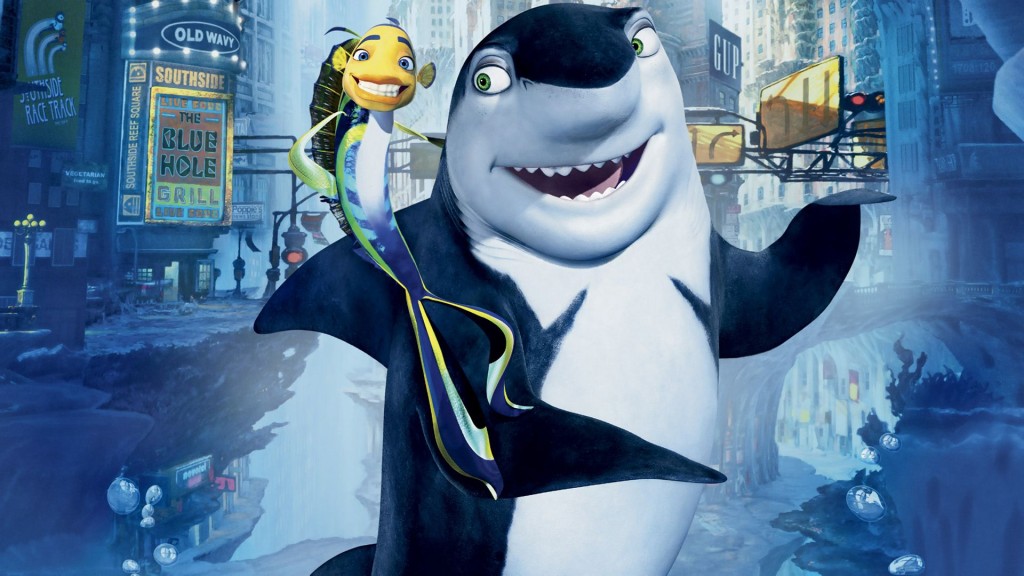 4. October, 2004 ($643,630,407)
October 2004 ranks as the fourth best October box office total of all time with a box office total about $15 million more than 2013′s total. Buoyed by the performance of DreamWorks Animation's (NASDAQ:DWA) Shark Tale (nearly $147 million) and a strong take by Sony's horror film The Grudge ($70 million), October 2004 was another year where the strength of a few films led to the overall success at the box office.
Disney's (NYSE:DIS) Ladder 49 nearly matched Halloween favorite The Grudge with $66 million while Universal Pictures' (NASDAQ:CMCSA) Friday Night Lights, which would later spawn the popular TV series, earned $52 million.
3. October, 2012 ($674,721,894)
When it comes to box office balance, look no further than last year's October totals. 20th Century Fox's (NASDAQ:FOXA) Taken 2 took first place on the month with nearly $119 million. After that, you'd have to go all the way down to number ten on the list of top grossing films for that month before you found one that earned under $30 million.
Nipping on the heels of Fox's Taken 2 last year was Sony's Hotel Transylvania, which earned almost $90 million and proved once again the power of children's entertainment. After that, Warner Bros.' Oscar-winner Argo took in an impressive $64 million, Universal's comedy Pitch Perfect made $47 million, Paramount's Paranormal Activity 4 earned $44 million, and Sony's sci-fi action flick Looper took in $41 million.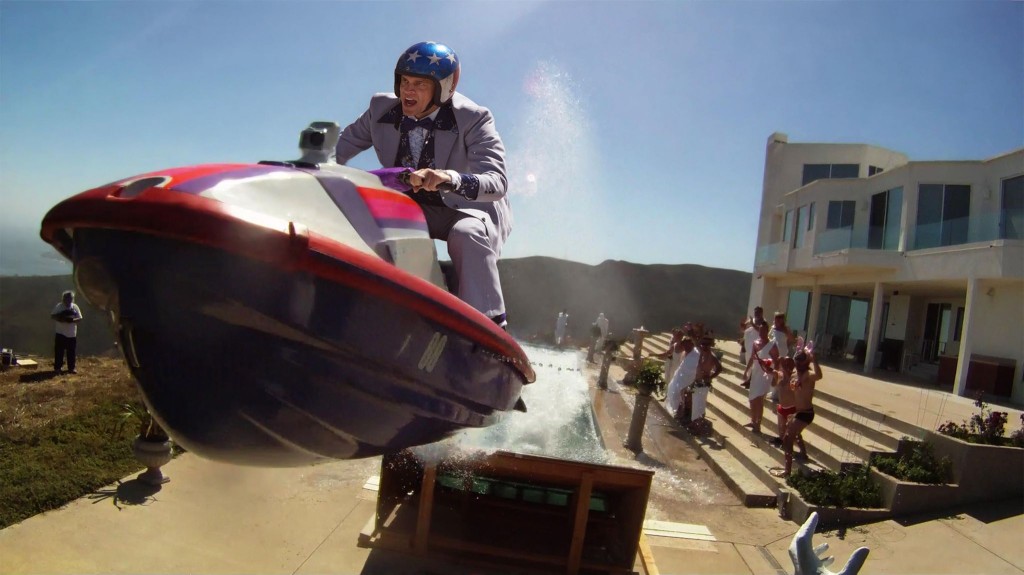 2. October, 2010 ($687,775,238)
The second best October box office total came in 2010, which again proves that box office balance seems to win over one or two high-performing films. With Paramount's Jackass 3-D earning $101 million total on the month — the lowest total for a number-one film on this list so far — 2010 shows once again that a balance of strong entries in different genres can herald powerful overall box office totals.
Following Jackass 3-D was Sony's critically acclaimed biographical-drama, The Social Network, which tells the story of Facebook-founder Mark Zuckerberg. The award-winning film earned $79 million at the October box office and was closely followed by Paramount horror film Paranormal Activity 2 with $65 million and Summit Entertainment's action flick, Red, with $58 million.
Going down the line, Disney sports-drama Secretariat scored $44 million followed by three Warner Bros. films: romantic-comedy Life as We Know It with $43 million; animated film Legend of the Guardians: The Owls of Ga'Hoole with $33 million; and thriller The Town with $33 million. In the case of October 2010, a wide-range of genres appeared to have certainly buoyed overall box office performance.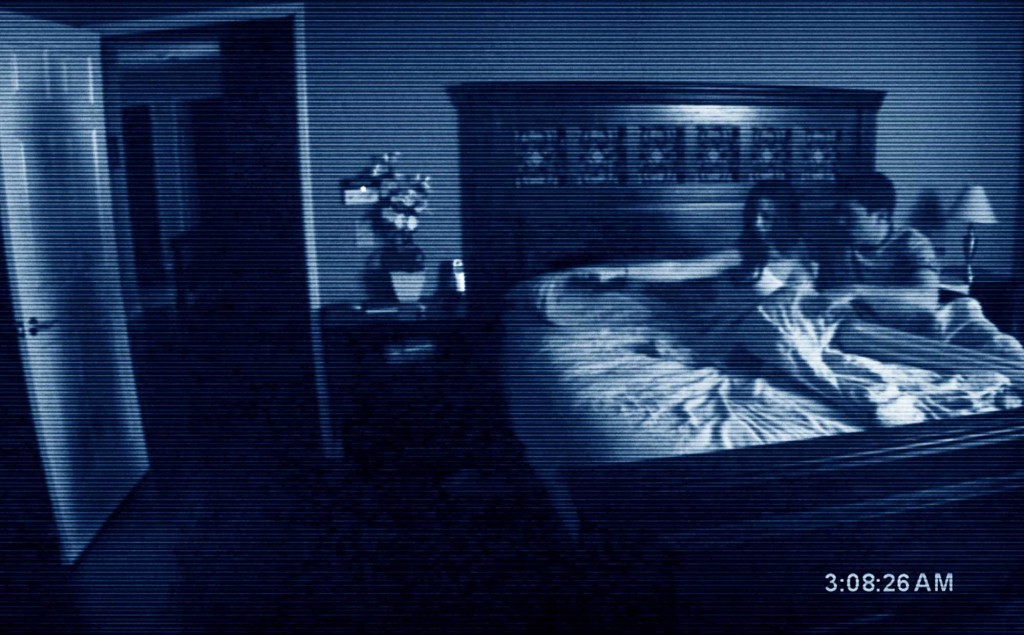 1. October, 2009 ($693,424,688)
With a box office total that nearly hit the $700 million mark, October 2009 takes the top spot of greatest overall box office performances for the month October. Like 2010 and 2012, the October box office performance in 2009 reached the milestone with a balance of films in different genres — of which the top five earned over $50 million each.
While the most incredible thing about the top performing October 2009 films might be that Universal's romantic-comedy Couples Retreat took first place on the month with $85 million, the other four films make a lot more sense when it comes to the record October. Just after Couples Retreat comes Paramount's Paranormal Activity — the first film of the popular horror franchise that arrived in 2009 — with $80 million.
Then came Sony's Zombieland with $70 million, Warner Bros.' Where the Wild Things Are with $60 million, and Sony's Cloudy With a Chance of Meatballs with $52 million. The thriller Law Abiding Citizen, from Overture Films, earned an impressive $49 million as the sixth best performing film of the month.
Don't Miss: 5 Hottest Comedy Series Currently on TV.