What Does This 3-D Film Patent Ruling Mean for Disney?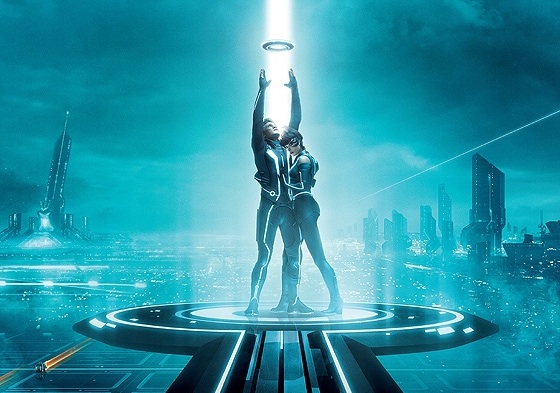 Walt Disney Co. (NYSE:DIS) might find itself in increasingly complicated situations when it comes to its 3-D releases after a Delaware judge ruled that the studio can't prohibit RealD (NYSE:RLD) from acquiring patents related to the process of transforming 2-D movies to 3-D in post production. The decision potentially puts Disney at risk of being sued when it comes to converting 2-D releases to 3-D — it also opens up questions about whether the studio can distribute some of its more recent 3-D releases.
According to The Hollywood Reporter, the dispute originates from the bankruptcy of Digital Domain Media Group (NYSE:DDMG), a visual effects studio co-founded by James Cameron in 1993. Last year, DDMG sold the majority of its assets to Galloping Horse America and Reliance MediaWorks, but remained in bankruptcy to satisfy its debts by selling some of its prized patents related to the post-conversion processing of 2-D films to 3-D — a patent the company acquired from merging with visual effects company In-Three in 2010.
Disney had warned about the potential consequences of the patent sale last year, when the studio said, "debtors appear to contend that the proposed sale of the In Three Patents can cut off or impair the Disney Entities' rights to distribute, modify, and otherwise exploit their own films, including among others Tron Legacy and Alice in Wonderland, just because those Works incorporate 3D VFX that were created using the In Three Patents — VFX work that was previously commissioned and paid for by the Disney Entities."
At the time, the judge allowed the sale to move forward, leading Disney to file an emergency appeal allowing for a 45-day stay in return for a $5.4 million bond. But after the extension expired without any major changes, the patents were acquired by RealD — the biggest company in 3-D cinema.
For Disney, the concern comes from agreements made in 2008 and 2009, when the studio contracted In-Three to provide 3-D conversion services for G-Force and Alice in Wonderland. According to Disney, that agreement granted the studio full, nonexclusive license for patents along with extracted "covenant not to sue rights." The court was tasked with making a decision complicated by conflicting patent laws and bankruptcy laws.
On Tuesday, U.S. District Judge Sue Robinson issued a memorandum order and outlined the reasons why Disney could not claim a license to the patents in question:
"In the first instance, to the extent that Disney characterizes the covenant not to sue contained in §16A [of the In Three agreement] as equivalent to a nonexclusive license, Disney's arguments are misplaced for the simple reason that the covenant not to sue at issue is narrow," she wrote. "It protects Disney from lawsuits by In Three based on work performed by third parties for Disney; it does not protect Disney or third parties from a lawsuit by In Three against Disney for unauthorized use of the patents at issue."
Following the ruling, Disney will likely look to ink a new agreement with RealD rather than face patent lawsuits related to 3-D.
Investing Insights: Can Lululemon Break Out to New Highs This Year?