Will the SuperTicket Change Movie Watching Forever?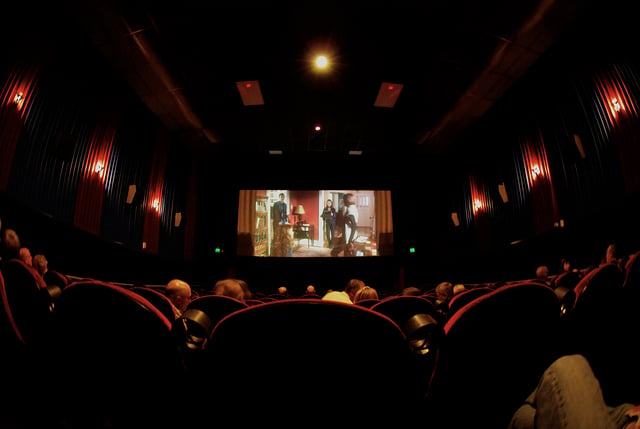 A regular old movie ticket might soon be a thing of the past. For the debut of "Pacific Rim" next week in Canada, Warner Bros. Entertainment (NYSE:TWX) and Toronto's Cineplex Entertainment are introducing an enhanced movie-going experience called SuperTicket that allows the ticket holder access to bonus materials, including an early-release digital copy.
The L.A. Times reports that Warner Bros. and Cineplex are testing the concept on Guillermo Del Toro's sci-fi extravaganza, which opens July 12 in both Canada and the U.S. A SuperTicket for the film costs approximately $20 and includes a digital copy that will be released before the DVD for the film is available following its box-office run. Film production companies and theater groups are testing out the concept that could be the next trend in movie-watching. Warner Bros. isn't the first.
"World War Z" starring Brad Pitt got the Mega Ticket treatment from Paramount Pictures (NYSE:VIA) last month. Regal Cinemas (NYSE:RGC) hosted the special screenings for Mega Ticket holders. Paramount's concept was grander in scale. For the price of $50, moviegoers got to see an advanced screening of "World War Z" and took home a DVD of the film, 3D glasses, and a full-size poster. They even threw in a box of popcorn at the screening. Warner Bros. is trying out a more subdued concept.
"We are thrilled to be partnered with Cineplex to bring this exciting new opportunity to movie-goers throughout Canada," said Dan Fellman, who is the head of Warner Bros. Domestic Distribution. Extensive bonus footage and documentaries about the filmmaking process will be a part of the digital copy, available to "Pacific Rim" SuperTicket holders before the DVD is released.
The SuperTicket and Mega Ticket concept are an excellent way to pre-sell digital copies of new films, guaranteeing a bigger financial commitment from filmgoers. The price of the SuperTicket would be lower than the cost of a movie ticket plus a digital copy. The response to the Mega Ticket was encouraging for Paramount. If Warner Bros. scores with the SuperTicket, it is likely the cost and benefits involved with buying a movie ticket will be different moving forward.