Woman Who Inspired 'Top Gun' Named Deputy Defense Secretary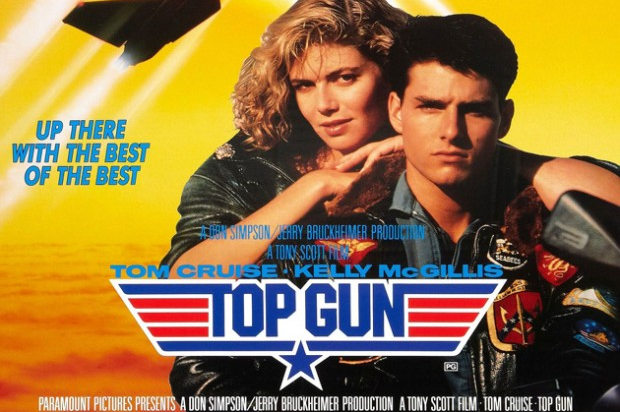 The former Pentagon official who inspired the character played by Kelly McGillis in the film Top Gun has been named as the acting deputy Defense Secretary by current Defense Secretary Chuck Hagel while he continues looking for someone to occupy the position permanently. Christine Fox is now the most powerful woman working in the Pentagon.
Hagel made the announcement on Tuesday, saying that Fox is a "brilliant defense thinker and proven manager." Fox has lately been working with the Pentagon on issues related to budget cuts caused by sequestration. "As a key leader of the Strategic Choices and Management Review, she helped identify the challenges, choices, and opportunities for reform facing the department during this period of unprecedented budget uncertainty," Hagel said.
According to a report from the Wall Street Journal, Fox served as inspiration for the flight instructor and Tom Cruise love interest Charlie in the 1986 Jerry Bruckheimer film Top Gun. Fox worked as a civilian flight school instructor in the mid-Eighties.
Fox was the head of the Cost Assessment Program Evaluation office at the Pentagon for three years before leaving that position earlier this year. Fox's role in that position had her dealing with enforced budget cuts and making big decisions about military spending.
"There needs to be a serious national dialogue on what a sensible, sustainable, and strategically sound defense budget looks like," she wrote in an opinion article for Defense News back in September. "But let's drop the illusion that by efficiency nip and managerial tuck the U.S. military can absorb cuts of this size and of this immediacy without significant consequences for America's interests and influence in the world."
Clearly, Fox does not drip with the sentimentality that threatens to drown the famous movie based in part on her time teaching at flight school. In this new position, Fox will have the opportunity to oversee the execution of many of the initiatives she suggested during her time overseeing budget cuts.
Follow Jacqueline on Twitter @Jacqui_WSCS
Don't Miss: 6 Facts You Didn't Know About Disney's 'Frozen'.