'Mr. Robot': What's Coming in Season 2
Spoilers ahead for Mr. Robot season one!

Mr. Robot made quite a splashy debut last year, earning high praise from critics and audiences alike and two wins at the Golden Globes. Now, it's time to look ahead to season two. Series creator Sam Esmail recently dropped a few details about what fans can expect from future episodes. Here's everything we know about Mr. Robot Season 2 so far (and don't forget to check out the first trailer, above):
1. We'll learn more about Elliot's background
For most of season one, audiences were left in the dark about Elliot's (Rami Malek) history. When memories did surface, it was often unclear which were real and which were a product of his own delusions. Though details got slightly clearer later on in the season, Esmail says that fans can expect some more clarification in season two.
"I will say that in season two, there will be a lot more backstory that will be shown," Esmail said, per The Hollywood Reporter. "Yes, the timeline is going to get a little bit clearer. Not 100 percent because what's the fun in that, but a little bit clearer."
 2. Elliot will be struggling with his season one revelation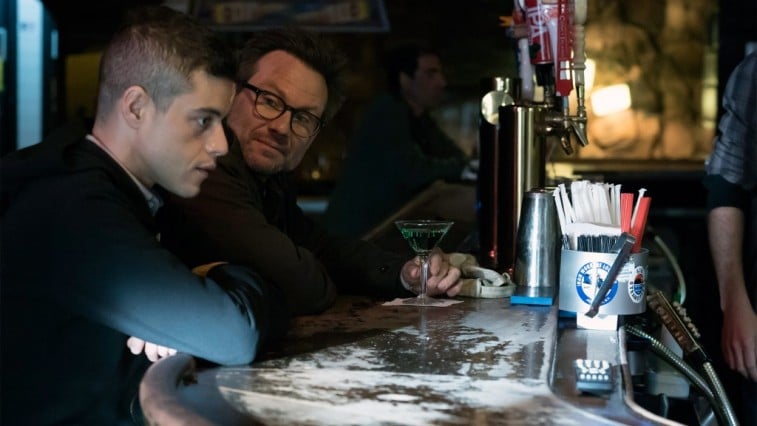 As viewers know, Elliot came to two very big realizations at the end of the freshman season: The Mr. Robot he had been talking with all season was a) actually his dead father and b) a figment of his own imagination. Obviously, that revelation will play a huge role in the upcoming season.
"For me, the headline for season two is how do these two guys reconcile? How does Elliot reconcile the fact that he's seeing this fantasy?" Esmail described, later adding, "That's a tough pill to swallow and we're really going to go into the mind of a person who has just become aware of that and what is the next step of that? How does he reconcile that?"
3. The relationship between Angela and Darlene will be further explored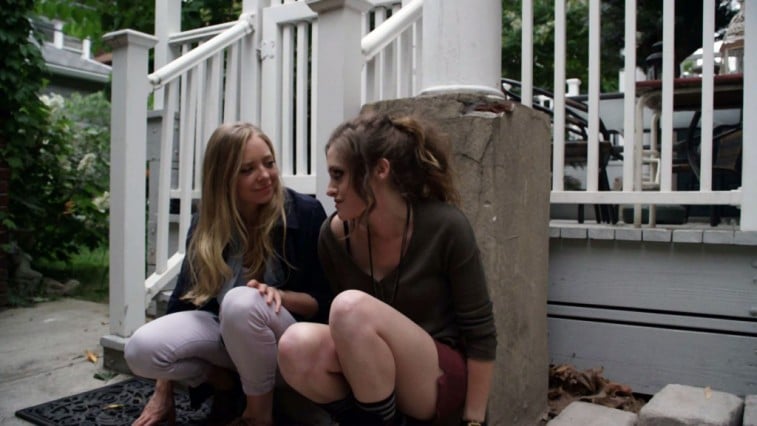 One of the other major themes of season two will be the contrast between Elliot's sister Darlene (Carly Chaiken) and his childhood best friend and now Evil Corp employee, Angela (Portia Doubleday).
"We're really talking about a person of the Occupy Wall Street versus the Wall Street mentality and seeing it through the eyes of two young women," Esmail said. "In terms of just specially Angela, that struggle is going to be what overrides her character."
4. It focuses on themes of privacy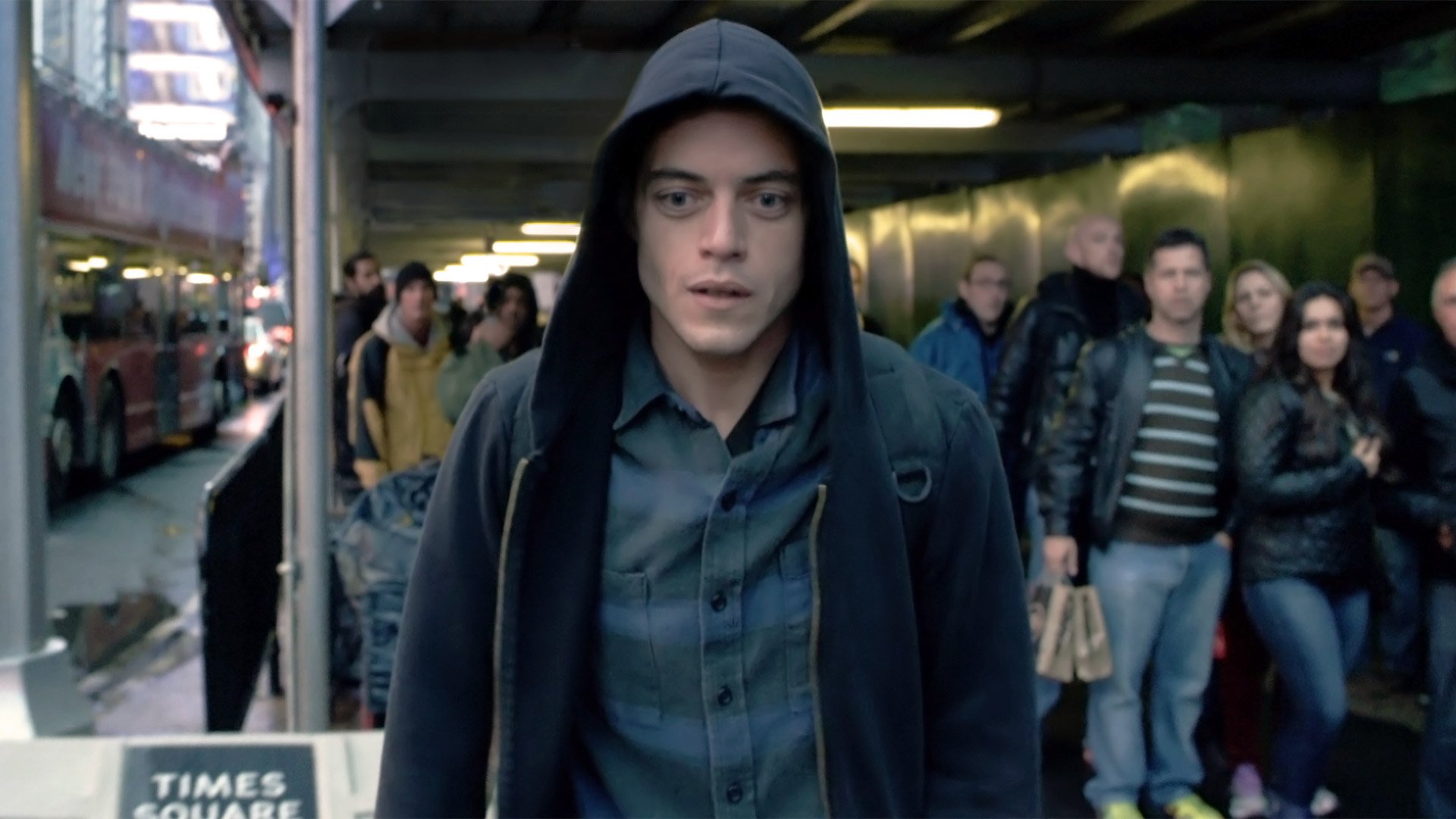 Once again, fans can count on Mr. Robot to bring all too timely subjects to the surface. At a recent SXSW panel, Esmail revealed that the second season will focus on a storyline about privacy and encryption. It's a particularly timely topic right now, as Apple is having a public battle with the FBI over access to private iPhone user data.
"What's weird is that we were really going into [Season 2] talking about encryption and privacy," Esmail said during the panel, per Deadline.  "And then this whole thing with Apple and [CEO] Tim Cook happened."
Esmail says the show isn't meant to serve as a condemnation of one particular side of the argument or another, but it is meant to shine a spotlight on these significant issues. "I don't know if it's to make commentary, but it's to bring it up and have a conversation," Esmail said, later adding, "If you keep breaking [the issue] down in a credible way and if you show both sides so that the audience can understand the debate, hopefully it gets people interested and invested in wanting to learn more about it."
5. Whiterose will reappear
In the first season of Mr. Robot, it was revealed that Whiterose, the leader of the world's most dangerous hacking collective, is a transgender woman (played by B.D. Wong). The character's time on the show was short — appearing in episode eight of the series, for less than five minutes — but it looks like she'll be making a comeback in season two.
As Esmail confirmed to THR, B.D. Wong will return to the show, "but I do have to use him sparingly, because his character has such a great mystery around him."
6. Esmail will be directing the entire season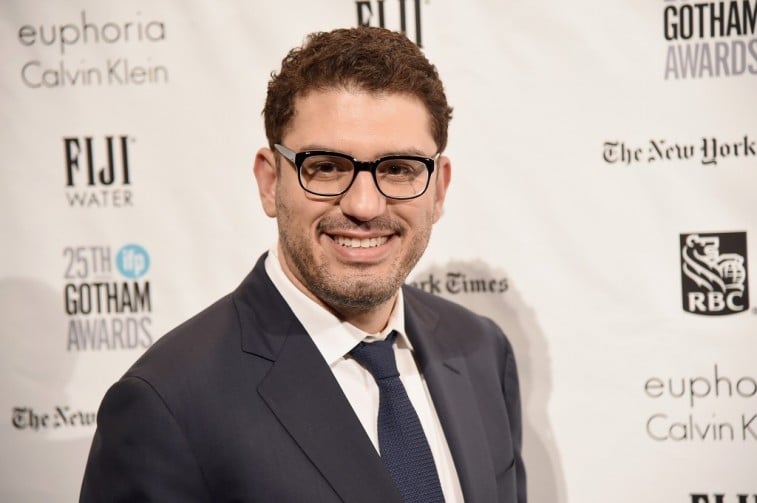 This season, Esmail has decided to direct all 10 episodes, in addition to writing and guiding the concept of the show. The creator says the decision will not only make it easier to keep track of the timelines, but will also help maintain the show's unique look. "I just have a very distinctive visual style of the show and for me its actually harder to collaborate when it comes to that aspect of the show," he said.
Update 6/24/16: USA has increased its order for drama's sophomore season from 10 to 12 episodes.
7. Some new characters will come into play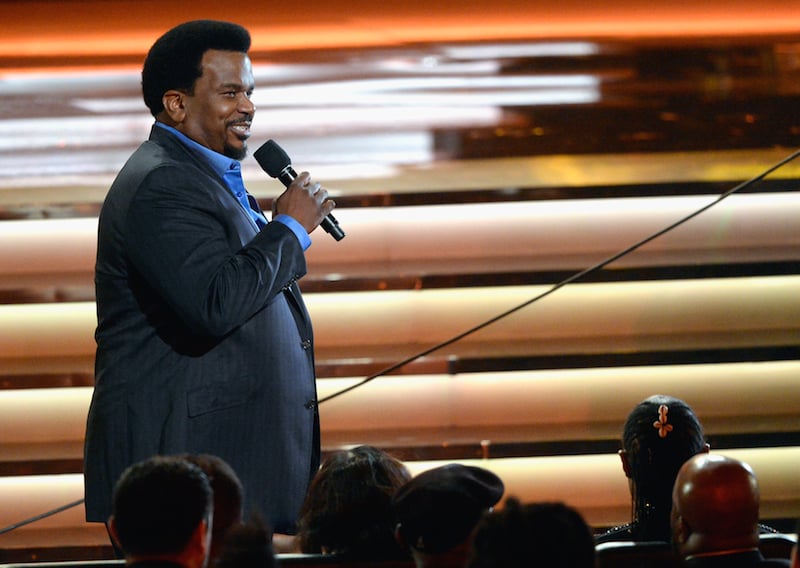 Several new actors will join the cast this time around. Per Deadline, hip hop artist Joey Bada$$ will make his TV debut as Leon, a new close friend of Elliot's from the neighborhood. He often talks excessively to Elliot, advising him and philosophizing the meanings of life.
Chris Conroy has also been cast as Derek, the young, attractive new man in Joanna Welick's life. Their intimate moments leave Derek infatuated with the Danish beauty.
Most recently, The Office alum Craig Robinson joined the upcoming second season in a recurring role. Robinson will play Ray, a neighborhood local who reaches out to Elliot in his time of need.
Update 3/22/16: Per Deadline, Aasif Mandvi has been cast in the recurring Mr. Robot role as Jesse, a special agent described a bit of a "dog."
Update 3/24/16: Sandrine Holt (Fear The Walking Dead), Michael Maize (National Treasure: Book of Secrets), Dorothi Fox and Luke Robertson have also been cast in the upcoming season. Holt will play Susan Jacobs, an Evil Corp General Counsel who unsuspectingly fits into fsociety's plans. Maize is Lone Star, a Texas native and an off-balanced associate of Ray. Fox will portray Nell, the blunt, opinionated mother of core fsociety member, Romero (Ron Cephas Jones). Meanwhile, Robertson is RT, a previous employee of Elliot's new confidant, Ray, who's known for his IT skills.
8. There will be even more twists and turns in season two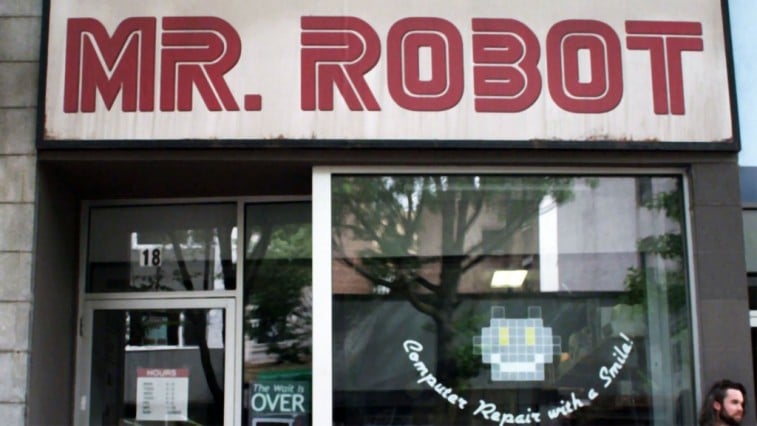 Season one included tons of jaw-dropping twists, and Esmail says there will be plenty more where that came from in season two. "The series is filling in the blanks of the past and the present and even the future of this character," he said. "You're this close to the painting, you take a step back and then you see more of it. … I think that's how I'm approaching every season."
But the show creator promises that all the surprises will feel organic and true to Elliot's character. "I'm not interested in gotcha moments or trying to shock the audience or surprise the audience," Esmail said. "It's not my agenda to keep shocking you."
9. It will get its own aftershow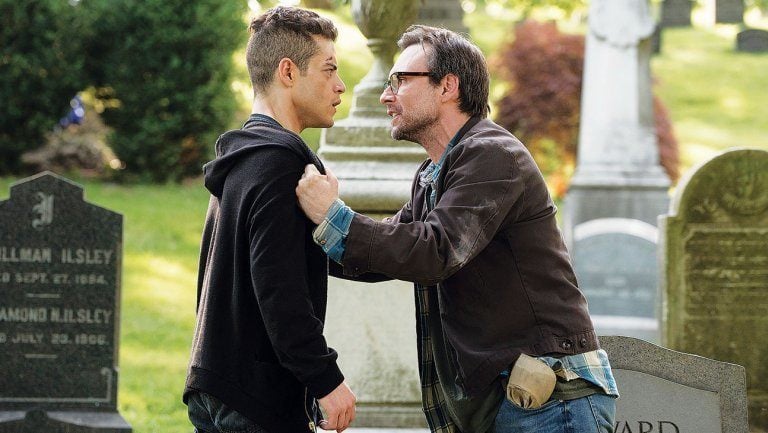 In June, the network revealed that the sophomore season of Mr. Robot will have its own live, hourlong aftershow titled Hacking Robot, which will be executive produced by Aliyah Silverstein and hails from Wilshire Studios.
The news comes as aftershows have become increasingly popular in cable networks. AMC has found success with The Talking Dead for The Walking Dead and Talking Saul for Better Call Saul, both of which are hosted by Chris Hardwick. As of now, it's unclear whether Hacking Robot will only be an occasional special or a weekly occurrence to follow each new episode of Mr. Robot.
Update 7/8/16:  USA has announced that Andy Greenwald will host Hacking Robot. Greenwald previously co-hosted the Game of Thrones aftershow program, After the Thrones, on HBO.
Mr. Robot will return for its second season with two back-to-back episodes at 10 p.m. ET. on July 13, 2016 on USA. As seen below, the network unveiled key art for the upcoming season, revealing it's official tagline "Control is an illusion."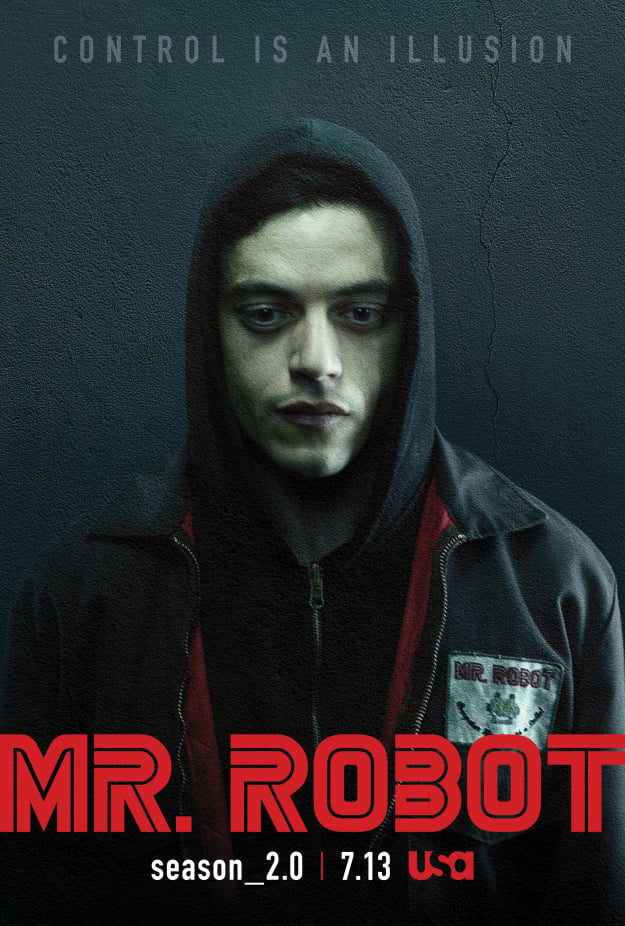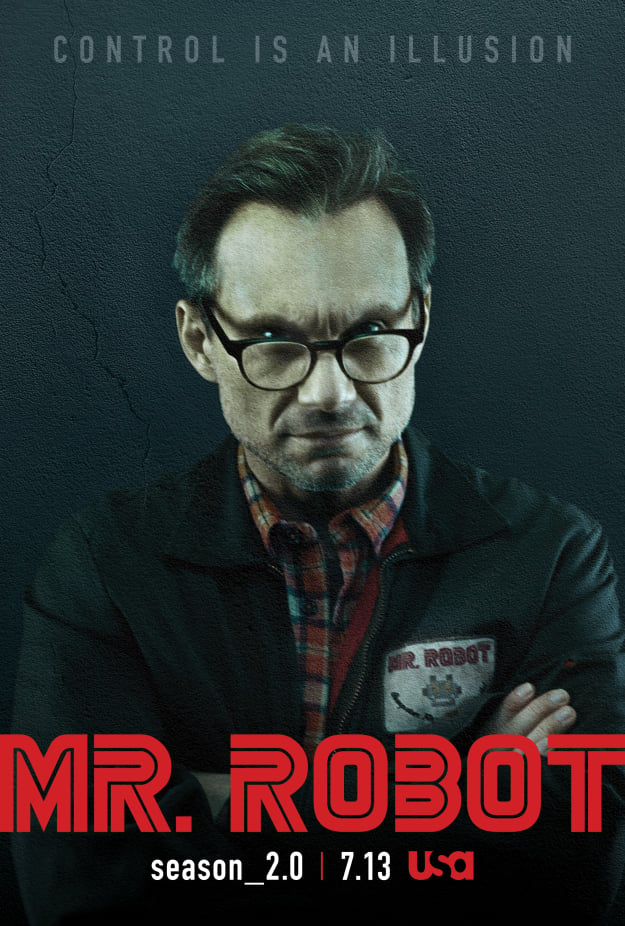 More from Entertainment Cheat Sheet: