MSNBC's Brian Williams: Your Go-to Guy for 11th Hour Poetry, Rambling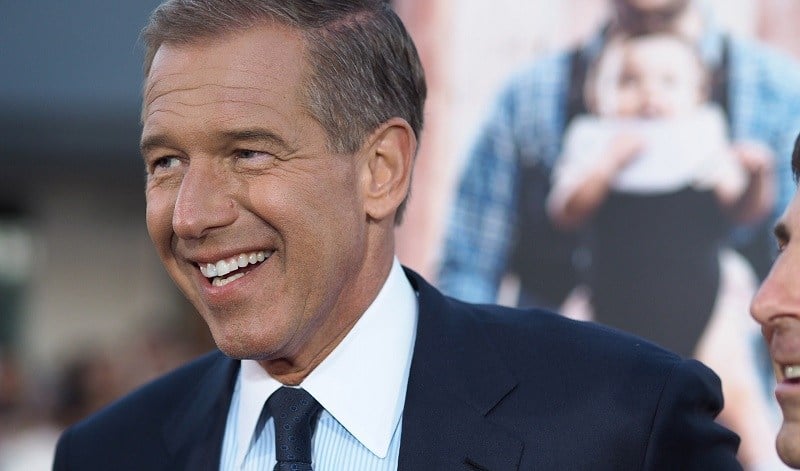 Cable news is really something these days. We're a long way from the calm, boring days of the late Obama years. In the Trump era, news comes at you 24 hours a day, seven days a week. If you turn on Fox News right now, we bet someone's yelling about the horrors of marijuana or reporting from a new front in the War on Christmas.
It's no secret why there are more news shows, more debates, more panels, more talking heads — basically, more everything — than ever before. Here's why: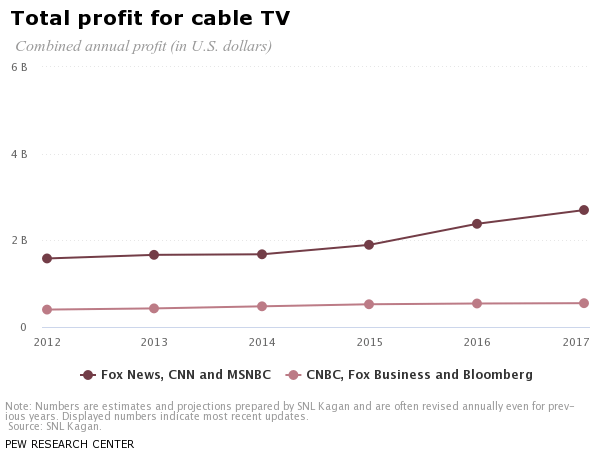 So if you thought MSNBC would leave its 11 p.m. slot open — or just rerun a program from earlier, like they used to — you'd be wrong. To fill the hour, the network turned to Brian Williams, the anchor who left mothership NBC in semi-disgrace back in 2015. And it's been two years of, well, Brian Williams. It can be good, it's definitely been bad, and it can be hilarious if you dig peak Williams style.
Coming to you on a Thursday evening, live from our studio here at Rockefeller Center, just as…
At first, The 11th Hour With Brian Williams was to be a show covering the final stretch and aftermath of the 2016 election. Williams said, "We want a broadcast that will feel like a continuation of the conversation we've had all during this unprecedented campaign season."
But the conversations (often verbose) kept happening, and there's no sign of the show going off the air. For fans of Williams, that means more grooves like the one he found on December 6's 11th Hour:
"As you see there we have some breaking news here but for just a moment, our friends over at CNN, who you recall already this year were caught up in those mailed-out pipe bombs, have been victims of something else tonight and that was at first a credible threat that they had a bomb in the building, CNN was in the midst of their live programming tonight, they switched back to a tape of Anderson Cooper from an earlier hour, uh, our own Jonathan Dienst, a veteran investigative reporter with our NBC station here in New York — WNBC — has been on this story tonight and has the latest that we do know about this. Hey, Jonathan!"
At his best, Williams will look into the camera with a slight squint, eyebrows raised, and suavely let the words fly, occasionally mixing in bits of his bone-dry humor. At his most rambling, he sounds like a Beat poet forced to write prose — someone who can't figure out when or how to end his sentences.
Simply covering 'the week that was, until, that is, we have another,' baby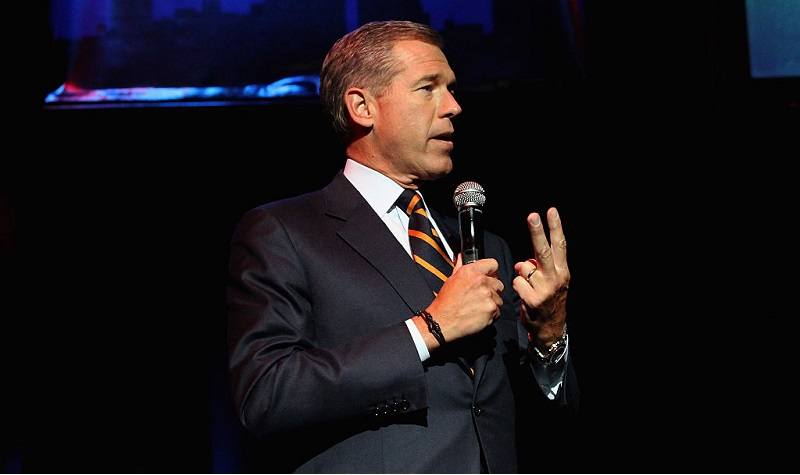 Take the way Williams introduced a Bloomberg correspondent in November:
"Shannon, I'd like to begin with you because you of all us had the most recent conversation with Rudolph Giuliani — always a party — uh, so tell us what he said about things like Manafort and the possibility of pardons."
Obviously, if you want to speak in Brian's style, you cannot say "you" when referring to someone in the second person. It's "you of all of us," even if the rest of that thought doesn't apply to anyone else. (Do Brian and Rudy talk?)
Also, why use one word when you can use five?
Also, there are "things like Manafort" (more a person than a thing, some say) Williams will discuss with his guests. If you watch 11th Hour, you hear these types of stylings on a nightly basis.
Williams really feels it when he knows he has the floor alone — when there are no guests left and nothing else to cover for the week. Just check out how he signed off one certain Friday in March.
"All of that from just this past week, the week that was, until, that is, we have another one just like it next week," he said.
Aside from the cost of basic cable or a streaming service, this stuff is free five nights a week, folks.
Check out The Cheat Sheet on Facebook!