MTV's 'Floribama Shore' Is Getting a Season 3
MTV is heading back to the shore. The Floribama Shore, that is. On Tuesday, a post on the show's Instagram announced its return this fall with the "It's puke and rally time!!" But some big changes are in store for Season 3, including a new location. Here's what we know so far.

Season 3 is currently filming

Filming for Season 3 of Floribama Shore is already underway. But the hard-partying cast won't be returning to their usual haunts in Panama City Beach, Florida, where Aimee Hall was memorably arrested after getting into a bar fight last season.

Instead, the cast and crew are heading south to St. Petersburg, Florida, for the show's third season, Deadline reported. MTV will unleash new episodes in the fall, though a specific premiere date hasn't been announced.

MTV didn't specify why the show is shifting to a new location, but the Sarasota Herald-Tribune noted that the Florida Panhandle, including Panama City, suffered serious damage during Hurricane Michael in October 2018. The area is still recovering from the effects of the storm.  

The original cast is returning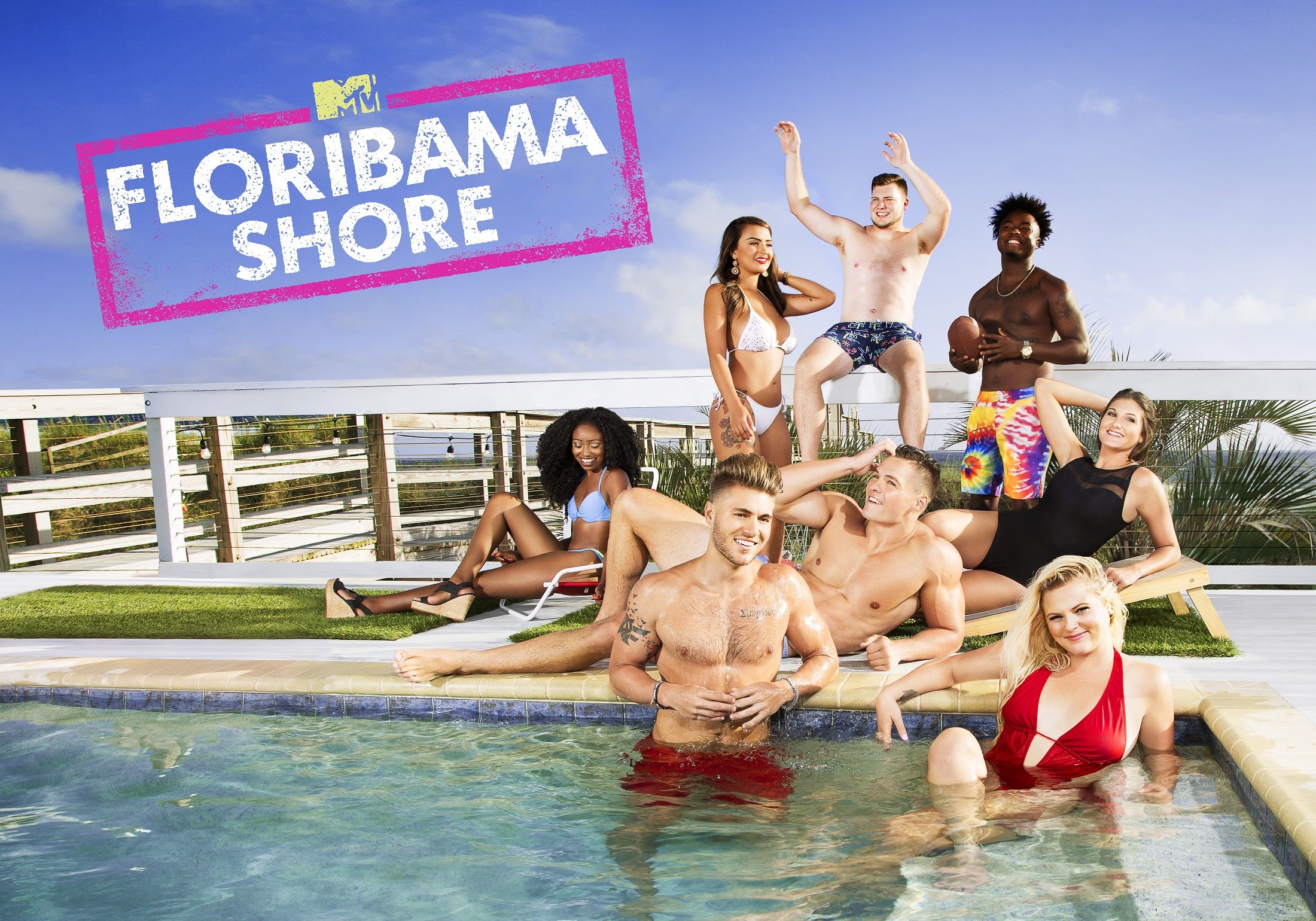 All the original Floribama Shore cast members are returning for Season 3, including Jeremiah Buoni, Codi Butts, Kortni Gilson, Aimee Hall, Kirk Medas, Nilsa Prowant, Candace Rice and Gus Smyrnios.

"We're back bitches!!!!! Please pray for us," commeted Butts on the Instagram post announcing the show's return.

"Chi chi's up," wrote Prowant, while Gilson chimed in with "Let's get it!!!!!"

"We in St Pete going f*cking crazy," Hall tweeted.

Floribama Shore — a spinoff of Jersey Shore — has been a ratings win for MTV, with nearly 1 million people tuning in to watch the Season 2 premiere last year. Fans showed their enthusiam for the renewal on social media, with comments like "Finally!!!!!! been waiting too long," "HELL YEAH!!!!" and "Yessss…I have Floribama Withdrawal Syndrome goin on…lol – I can't wait!!!"

Is St. Pete ready for Floribama Shore?

While Floribama Shore drew the spotlight to Panama City Beach, a popular Gulf Coast vacation spot, not everyone was happy with the way the community was depicted. One resident told Vice that the show made the community "seem wild" and that it "shows Panama City in a terrible way."

Some people certainly won't be mourning the show's departure from their town. "Don't let the door hit you on the way out," tweeted the official account of Panama City ABC News affiliate WMBB-TV after news broke the show was leaving town.

So, is St. Pete ready for the mayhem that follows the show's cast? And will the city be happy with the way it's depicted on the show? We'll have to wait and see. But the region is already home to one MTV docuseries. Siesta Key, which was just renewed for a third season, films about 50 miles south of St. Pete. Perhaps they know what to expect.

Read more: 'Jersey Shore': Why Seaside Heights Wants Nothing to Do with the Show

Check out Showbiz Cheat Sheet on Facebook!