10 Artists Who Have Been Making Music Longer Than You Think
Many of Hollywood's most well-known musicians didn't start off as successful solo artists. Instead, they began their careers penning songs for other singers or as members of other, now-defunct groups. Here are 10 popular artists who've been on the music scene way longer than you think.
1. Sia
Though Sia has been making music since the early age of 17, she first began garnering true public attention in 2005, when her piano ballad "Breathe Me" appeared in the HBO's "Six Feet Under" and went on to became an instant viral sensation. In the following years, she released two albums — 2008's Some People Have Real Problems, which debuted at No. 26 on the Billboard 200 chart, and 2010's We Are Born, which peaked at No. 37. More significantly, she became a known hit songwriter, penning tunes for huge pop stars, like Beyonce, Britney Spears, David Guetta, Ne-Yo, Flo-Rida and many, many more.
In 2014, she finally became a full-fledged star in her own right, thanks to her single "Chandelier." The song, off her album 1000 Forms of Fear, became an international success and her highest ranked solo song to date at No. 8 on the Billboard Hot 100. It was nominated for four Grammy Awards and 1000 Forms of Fear also reached the No. 1 spot on the Billboard 200 charts.
2. Bruno Mars
Before becoming a successful artist in his own right, Mars was an acknowledged music producer, writing songs for artists like Alexandra Burke, Travis McCoy, Adam Levine, Brandy, Sean Kingston, and Flo Rida. He started to gain more prominence after singing on and co-writing B.o.B's "Nothin' on You" and Travis McCoy's "Billionaire," both of which reached the top 10.
Following this success, Mars released his debut (EP), titled It's Better If You Don't Understand, in May 2010, which just made the top 100 on the Billboard 200. That same year, he also co-wrote Cee Lo Green's hit single "Forget You" and released "Just the Way You Are" – the song that became the lead single from his debut studio album Doo-Wops & Hooligans and eventually won a Grammy for Best Male Pop Vocal Performance.

3. Lana Del Rey
Del Rey started songwriting at the age of 18 and signed her first recording contract with 5 Points Records in 2007, releasing her first three-track EP titled Kill Kill in October 2008 under her real name, Lizzy Grant. Those songs were also included in her first digital album, Lana Del Ray a.k.a. Lizzy Grant, in January 2010, but the record was eventually pulled from retailers because the label was unable to fund it.
Things turned around for her after she uploaded a few of her tracks to her YouTube channel. The tracks led del Rey to get discovered and signed by Stranger Records, which helped release her debut single "Video Games." In 2012, she released her second studio album Born to Die, which was eventually certified platinum. Her third studio album, Ultraviolence, also debuted at No. 1 on the Billboard 200 in 2014.

4. Ne- Yo
The singer emerged on the scene as a member of a quartet named Envy, which disbanded in 2000. After getting signed and then dropped by Columbia Records that same year, Ne-Yo began getting his start as a songwriter. He penned tracks for Christian Milian, Youngstown, B2K, Faith Evans, and more. A breakthrough finally came in 2005, when Mario recorded Ne-Yo's "Let Me Love You," which topped the charts for nine weeks.
That success led to a deal with Def Jam and the subsequent the release of his debut album, 2006's In My Own Words, which topped the charts in its debut. Since then, he has released four more albums, with a fifth set to debut in 2015. He has also continued collaborating with other high-profile artists, like Rihanna, Kanye West, Beyonce, Jennifer Hudson, and Pitbull, among others.
5. Meghan Trainor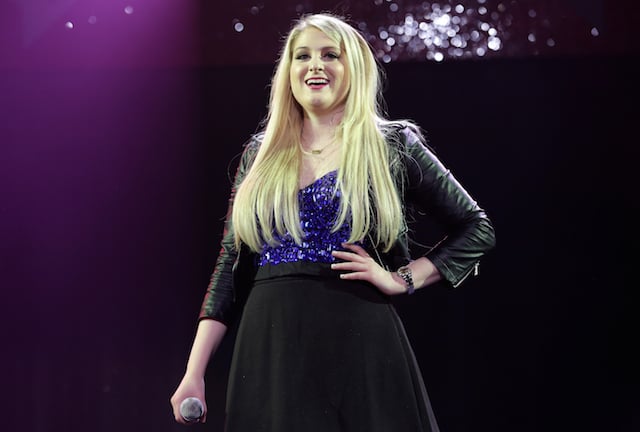 Though the smash hit "All About That Bass" marked her breakout song, even knocking Taylor Swift's "Shake it Off" out of the No. 1 spot, the 20-year-old singer-songwriter (originally from Nantucket, Mass.) isn't exactly new to the music scene. She started producing her own songs on her computer when she was only 13 years old.
At 18, she signed on as a songwriter with Big Yellow Dog music, where she got her start penning songs for the likes of Rascal Flatts and Disney star Sabrina Carpenter. In 2011, she  also wrote and self released a full-length album called I'll Sing With You. She has since released two popular studio albums, 2015's Title and 2016's Thank You, and won a Grammy for Best New Artist.
6. Jessie J
The singer has been a part of the industry since well before her first studio album, Who You Are, was released in 2011. She found success as a songwriter, penning tracks for the likes of Chris Brown and Miley Cyrus — including the latter's smash hit "Party in the USA," which was released in 2009 and which the artist has recently admitted "paid [her] rent for more than three years."
The singer was also previously part of a girl band called Soul Deep, which she left to focus on solo ventures. She eventually found more public success in 2010, with her first single "Do it Like a Dude," which charted at No. 2 on the UK Singles Charts. Since then, she's continued to gain fame, earning big collaborative hits such, as with the collaborative track "Bang Bang," also featuring Ariana Grande and Nicki Minaj.
7. Ryan Tedder
The One Republic frontman has a long independent career as a songwriter and producer for a wide variety of artists, including Jennifer Lopez, Kelly Clarkson, Carrie Underwood, Leona Lewis, Adele, and Beyonce, among many others. Before penning the massive 2005 hit "Apologize" for One Republic, Tedder produced demos for songwriters and labels at Dreamworks SKG in Nashville. He also competed in and won a singer-songwriter competition on MTV that promised a music contract as a prize, but never went anywhere.
A year after that competition, he paired with hip-hop producer Timbaland, who helped him develop as an artist while he continued producing for others. Since then, he's continued to act as the lead singer for One Republic, which has released three albums, and as a producer and songwriter for other artists — most recently including young artists like Ariana Grande, Taylor Swift, and One Direction.
8. Kesha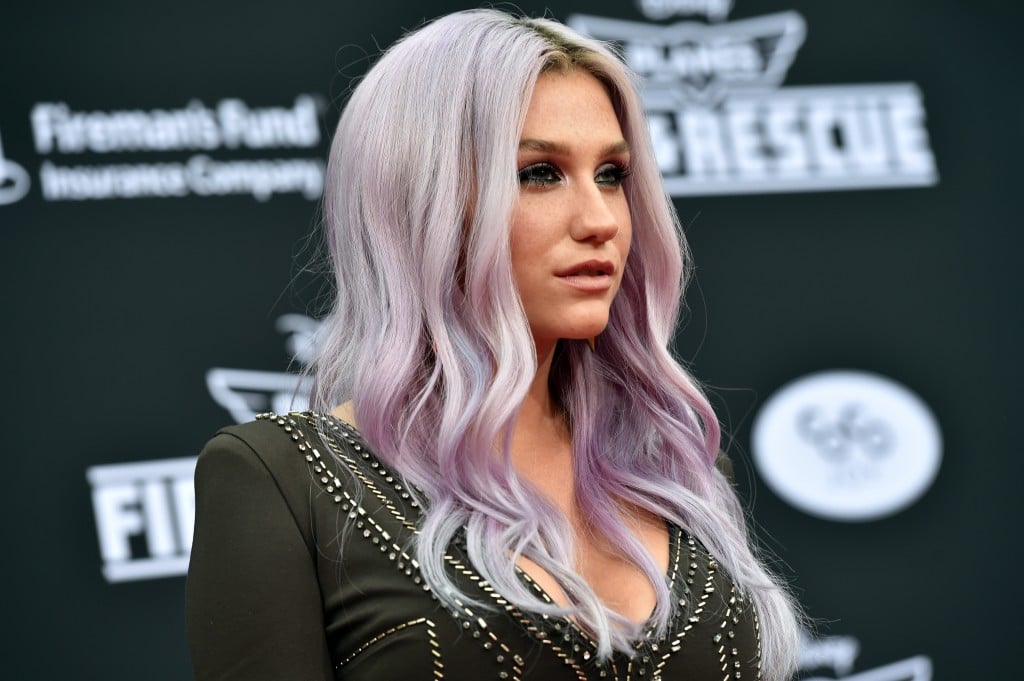 The pop star has been involved in the music industry since the age of 18, when she signed to Dr. Luke's label, Kemosabe Entertainment, and his music publishing company, Prescription Songs. In addition to working with other writers and producers on tracks for other artists, she also began singing background vocals, appearing on Paris Hilton's single "Nothing in This World" and Britney Spears's "Lace and Leather." She was also featured in the video for Katy Perry's single, "I Kissed a Girl."
She finally gained more mainstream exposure in early 2009, after appearing on Flo-Rida's No. 1 single, "Right Round" (although she wasn't credited for her part). She released her first album, Animal, in 2010, followed by 2012's Warrior.
9. Kanye West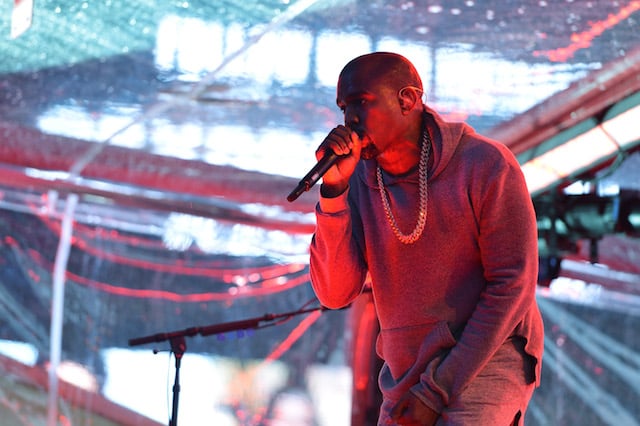 Before earning critical acclaim with his debut album, The College Dropout, and becoming part of the Kardashian family, Kanye began his career at the age of 19, producing tracks for burgeoning local artists in the mid-1990s. He formed and became a member and producer of the late-1990s Chicago rap group, the Go-Getters, which only released one album. He also went on to produce records for a number of artists, like Foxy Brown and Goodie Mob.
Kanye finally got his big break in 2000, when he began to produce for artists on Roc-A-Fella Records and earned major credit for his work on Jay Z's influential 2001 album The Blue-Print. Serving as an in-house producer for Roc-A-Fella Records, West produced tracks for other artists from the label, including Beanie Sigel, Freeway, and Cam'ron, as well as crafted hit songs for Ludacris, Alicia Keys, and Janet Jackson. Roc-A-Fella eventually signed Kanye as an artist and he released his first studio LP in 2004.
10. Lady Gaga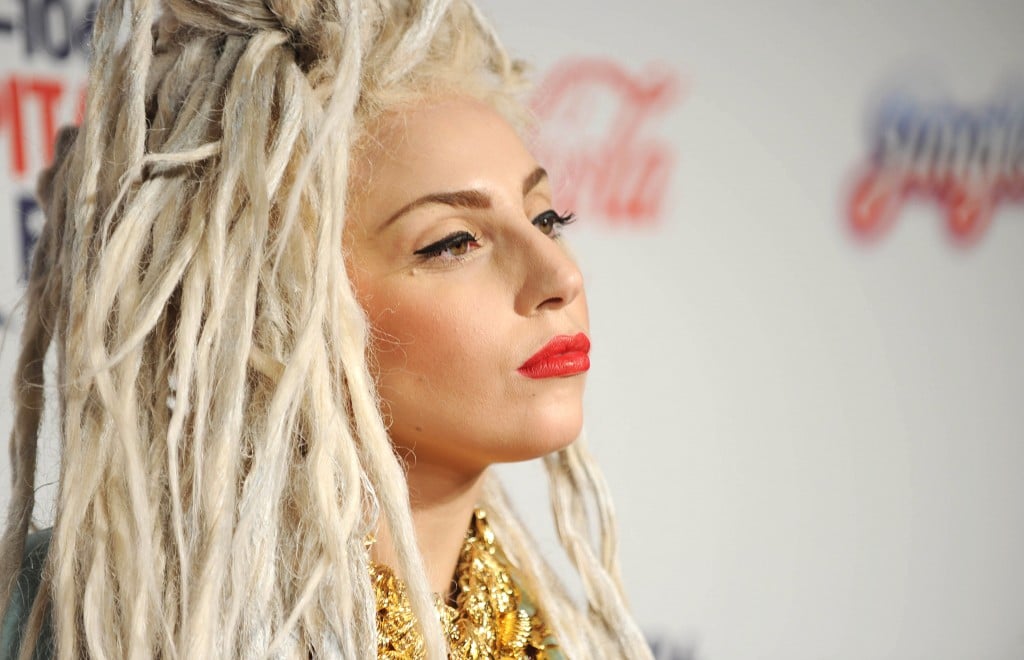 After dropping out of NYU in her sophomore year, the singer formed a rock band, called the SGBand (the Stefani Germanotta Band), with friends, performing and selling their EPs Words and Red and Blue in local bars. After the group disbanded, she earned and soon dropped a contract with Def Jam Recordings.
She later struck another record deal, as well a songwriting contract with Sony/ATV Music Publishing. She wrote songs for Britney Spears, New Kids on the Block, Fergie, and The Pussycat Dolls, while also working on her first album, The Fame. That album was released in 2008, reaching No. 2 on the Billboard 200 charts and spawning the first three of many top 10 singles.