10 Musicians Who Got Their Big Break Late in Life
While many of the most popular stars in music today got their start at a very early age (just look at the likes of Beyoncé, Taylor Swift, and Lorde), that's not exactly the case for everybody. Plenty of now-famous singers were late bloomers when it came to breaking into the music industry.
Though the careers of these artists may not have started until they were in their 30s, that didn't stop them from going on to make a significant impact in music, with everything from chart-topping hits to Grammy wins. Here are 10 musicians who got their big break later on in life.
1. Sheryl Crow
Crow worked as a music teacher at a Missouri elementary school, created commercial jingles for McDonalds and Toyota, and served as a backing vocalist for Michael Jackson in the '80s before starting work on her first album in the early '90s.  In 1992, she recorded her first attempt at a self-titled debut record, which was ultimately rejected by the label.
Still, the album ended up getting dispersed via various file sharing networks, and Crow slowly began garnering some public attention. She released her first official debut album, Tuesday Night Music Club, in 1993 and became a true breakout success at the age of 31, with the release of the record's third single, "All I Wanna Do."
2. Andrea Bocelli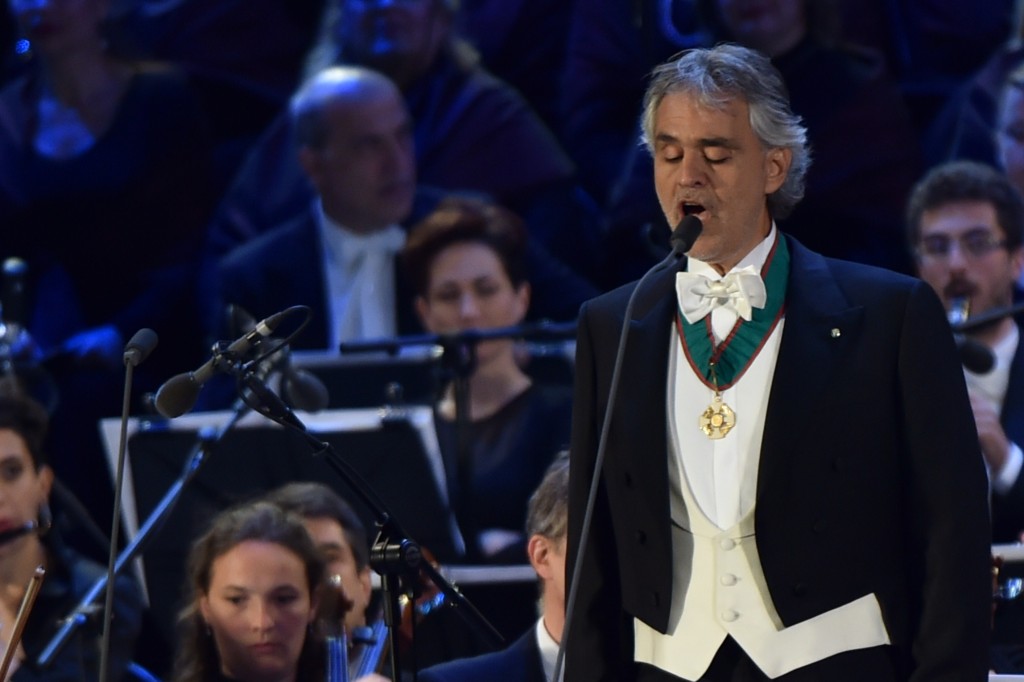 The Italian artist's voice is now recognized internationally. But Bocelli didn't get his big break until 1992, when a demo tape containing his rendition of the song "Miserere" was sent to Italian tenor Luciano Pavarotti. Pavarotti was highly impressed by the young musician and the duo recorded a duet, which became a smash hit throughout Europe.
Bocelli was then signed to a record label in 1993 when he was in his mid-30s. He released his debut album, Il Mare Calmo della Sera, in 1994 at the age of 35, and his career took off. At the age of 41, his album Sacred Arias became the most successful classical album by a solo artist, with over 5 million copies sold.
3. James Murphy
Murphy was in various bands in the late '80s to late '90s, but it wasn't until he was in his 30s that he started his best known musical project, the electronic dance-punk band, LCD Soundsystem, in 2001.
The band first started gaining attention with their first single, "Losing My Edge," which was released in July 2002. Their self-titled debut album followed several years later, in 2005, when Murphy was 35. The album earned critical acclaim and went on to earn a Grammy award nomination for Best Electronic/Dance Album in 2006.
4. Susan Boyle
The Scottish singer was 48 when she came to international attention as a contestant on Britain's Got Talent in the spring of 2009. Though she ended up finishing in second place, Boyle inarguably ended up getting the most attention, with an international media storm and a huge internet response following her initial audition.
Her first album was released in the fall of 2009 and debuted as the No. 1 bestsellling album on charts all around the globe. She has since received two Grammy nominations, one in 2011 for Best Pop Vocal Album and one in 2012 for Best Traditional Pop Vocal Album.
5. Bill Withers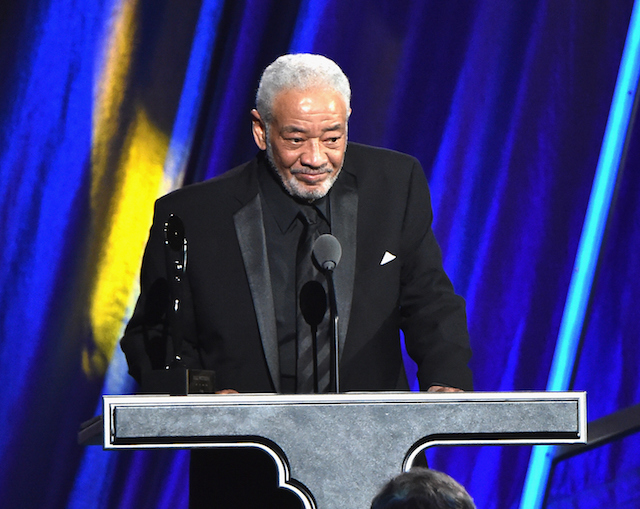 Withers spent nine years serving in the U.S. Navy before moving to Los Angeles to pursue a music career. He worked as an assembler for several different companies while recording demo tapes with his own money and performing in clubs at night. He released his debut album, Just as I Am, in 1971 at the age of 34. The album features the single, "Ain't No Sunshine."
When he first debuted the song, he reportedly refused to resign from his assembling job right away, because he believed the music business was a fickle industry. Clearly, it all worked out — the single helped make Withers a star and eventually won him a Grammy for Best R&B Song in 1972.
6. John Ondrasik
Ondrasik, better known as his stage name Five for Fighting, was interested in music from an early age, playing piano and guitar and even briefly singing opera before deciding to pursue a career as a singer-songwriter. He was signed by EMI records in 1997 and released his debut album, Message for Albert, that same year.
But it wasn't until the release of "Superman (It's Not Easy)," the 2001 hit single from his sophomore album, America Town, that his name truly became known. The artist was 35 years old at the time.
7. Leonard Cohen
Disappointed with his lack of financial success as a writer, Cohen moved to the United States to pursue a career as a folk music singer-songwriter in 1967. He began writing for other artists (including the hit song "Suzanne" for Judy Collins) and eventually signed with Columbia Records.
His first album, Songs of Leonard Cohen, was released in 1967, when Cohen was 33. The record became a cult favorite in the U.S., as well as in the U.K., and several of the songs on that first album were covered by other popular folk artists, including Collins and James Taylor.
8. Debbie Harry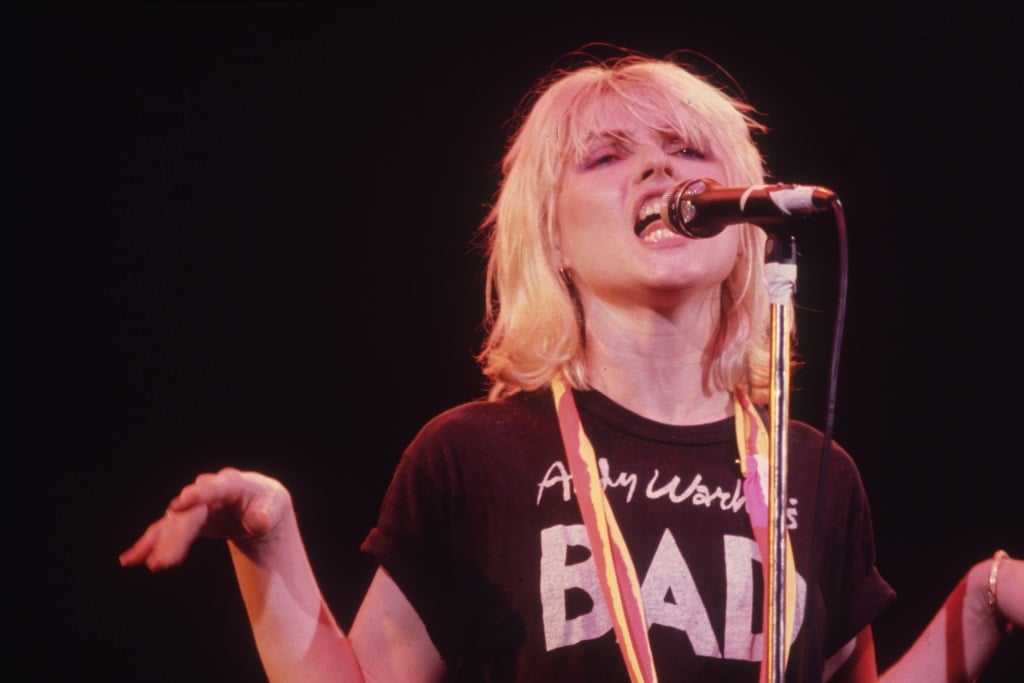 Blondie is one of the most prolific bands of the late '70s, but the group didn't release its self-titled, first album until 1976, when Debbie Harry was 31. Even then, the band didn't achieve its massive mainstream success until their third album, 1978's Parallel Lines. The record delivers the band's No. 1 hit single, "Heart of Glass," which was released when Harry was 33 years old.
9. 2 Chainz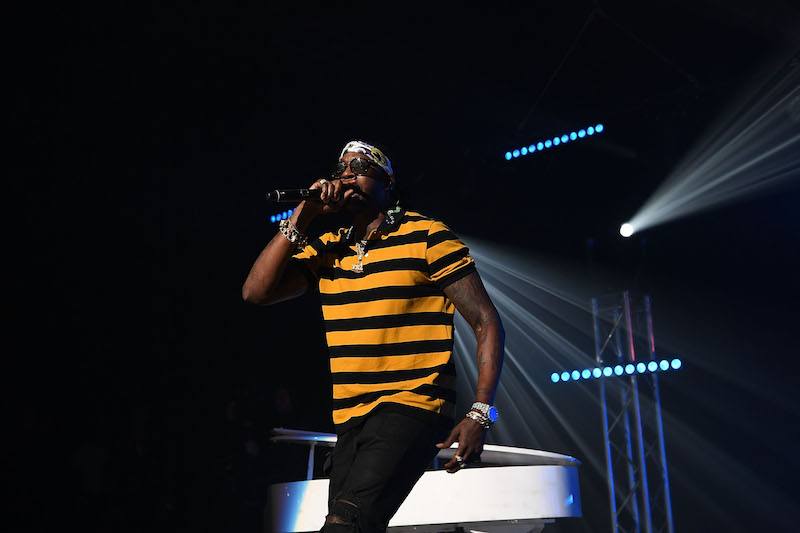 A name change can make all the difference — just ask 2 Chainz. The rapper worked for years under the name Tity Boi. He decided to change it to a more "family friendly" moniker in 2011 and apparently, it worked. Shortly after, he released his seventh mixtape T.R.U. REALigion, and it became his first work to make it onto the Billboard charts. He was 34 at the time.
He has since collaborated with some of the most famous names in music, like Kanye West and Nicki Minaj, and scored multiple Grammy nods, including one for his 2012 debut album.
10. Rachel Platten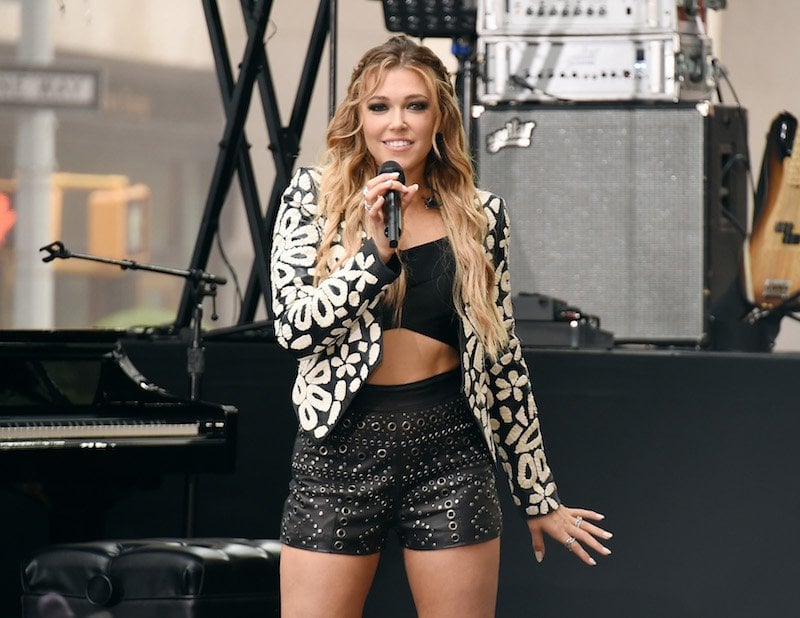 Platten was 34 years old when she released her Fight Song EP, which delivered the breakout top 10 single of the same name. The 2015 track has been certified double platinum by the Recording Industry Association of America. It's also become a popular song for media usage, getting featured in shows like Pretty Little Liars and Supergirl, as well as in commercials for Ford. It was also used as an anthem for Hillary Clinton's presidential campaign.
Platten's subsequent full-length release, Wildflower, was released in 2016 and reached No. 5 on the Billboard 200.
Check out Entertainment Cheat Sheet on Facebook!