Must-See Movies: 5 Great Films About Major Business Leaders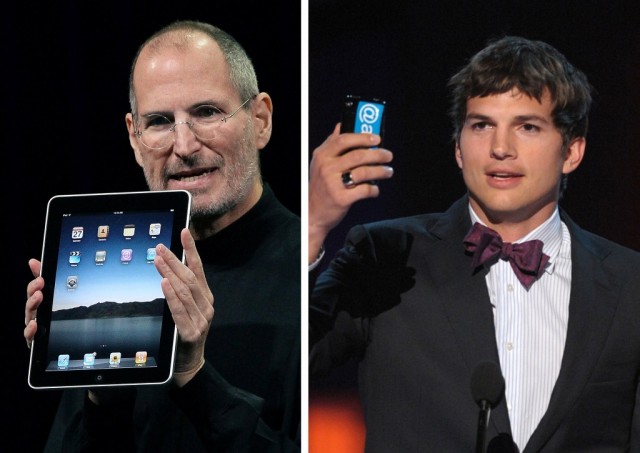 Some of the most powerful people in the business world found their way to positions of power through some of the most incredible journeys. As such, it makes sense to take a cinematic journey through the lives of powerful business leaders with a collection of the best films, especially given the Steve Jobs movie coming out this month. Some of these are biopics — which are generally somewhat interpretive of the life of the individual in question — and others are merely based upon the lives of well known moguls, with some deviation for the sake of storytelling. Here's a look at some of the best films exploring the lives of major business leaders in technology, Hollywood, and more.
1. Steve Jobs

This film has yet to be released, but deserves a mention given its place in the New York Film Festival, chosen as the centerpiece. "Steve Jobs is dramatically concentrated, yet beautifully expansive; it's extremely sharp; it's wildly entertaining, and the actors just soar — you can feel their joy as they bite int their material," said NYFF Director Kent Jones. The film stars Michael Fassbender as Steve Jobs, iconic Apple CEO, and goes into how he led the company forward into innovative new technological directions. Also in the film are Kate Winslet, Seth Rogen, and Jeff Daniels.
2. The Social Network

Facebook has become a universally known cultural addition to online social media, but its creation was a less than smooth process and has come to be a sort of modern day Julius Caesar versus Brutus, with the knife in the back being a lawsuit or the theft, depending on which perspective you take, and the empire being an online platform for sharing pictures and liking people's statuses (as well as an unspeakably large amount of money). Part of what makes The Social Network well done is the way it seeks to keep an objective position on the legal battle portrayed within. Jesse Eisenberg stars alongside Andrew Garfield, Justin Timberlake, and Rooney Mara.
3. Citizen Kane

Citizen Kane is not technically a biopic, but neither is it entirely a work of fiction. It's commonly known that the famous film — perhaps one of the most famous ever made — was based a great deal on the life of William Randolph Hearst, the head of a news empire in the late 1800s and early 1900s. The movie is famous for its uniquely wrought narrative and the quality of the writing, but also for its portrayal of the complexity of a powerful man with moral dilemma's spanning across the news industry and his own life.
4. The Aviator
The Aviator chronicles the youth of Howard Hughes, famous aviator and business man with involvement in everything from movie-making to aerospace engineering. He was involved in such films as Scarface and Hell's Angels, but despite his success across industries, eventually was overtaken by eccentricity and instability as he aged. The biopic stars Leonardo Dicaprio and won five Academy Awards as well as critical acclaim. "This almost-great epic has one foot in legend: it's a vision of an American titan that could have sprung from the insides of Hughes's own obsessive, perfectionist head," writes Newsweek's David Ansen.
5. Pirates of Silicon Valley

If you can't wait for the upcoming Steve Jobs biopic you can watch the biographical film that came out during his lifetime, Pirates of Silicon Valley. The movie looks at his beginnings and his relationship with Steve Wozniak in the 70's. It stars Noah Wyle (ER) as Steve Jobs. Perhaps because it was made prior to his death, the tone of the film is a little less serious, more of a cult-classic at this point, but still focuses on the Apple and Microsoft relationship in what has turned into a very popular film over time.
"Martyn Burke has taken the battle fought in the microchip trenches at the dawn of the computer revolution and turned it into a wildly entertaining geek tragedy with the stylistic feel of true art," writes Variety's Ray Richmond. Rotten Tomatoes gives the film an 89% on the Tomatometer, with an audience score of 78%.
More from Entertainment Cheat Sheet:
Follow Anthea Mitchell on Twitter @CSAntheaM
Want more great content like this? Sign up here to receive the best of Cheat Sheet delivered daily. No spam; just tailored content straight to your inbox.