5 Must-See Trailers, Horror Edition: 'Blair Witch' and More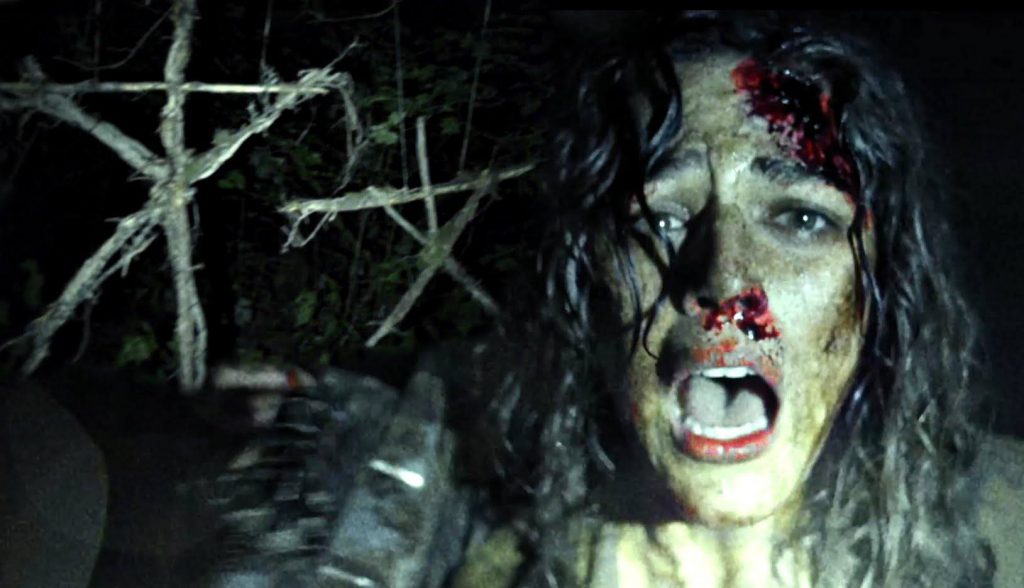 Trailers are as much a part of the movie-going experience nowadays as the films themselves. There's something incomparably exciting about seeing what amounts to a two-minute sizzle reel of a release's best scenes. It's why trailer culture has proliferated into what it is today, and makes it so even the release date of a short teaser is a day to look forward to. In the spirit of these, our team gathers together the best the internet has to offer, delivering all the TV and movie trailers and teasers you can possibly handle in one place every week.
This week, we're doing something extra special, bringing you a horror-centric edition of our weekly feature. Three separate horror films unveiled new trailers over the last seven days, giving us plenty to compile for your viewing pleasure (along with a couple unrelated TV shows you may have heard of, sprinkled in for good measure).
1. Rings
The Ring (and the Japanese movie The Ring is based on) is an iconic entry in the pantheon of great horror cinema. A 2005 sequel though fell short of the mark, shuttering the franchise for over a decade in the process. 2016 will bring it back to life, marked by Rings. The first trailer gives the slightly dated concept a modern update: Now, all you have to do to start the week-long death countdown is watch a video online. From there, it only continues to grow and involve, invading every screen it can find as it reels in more unsuspecting victims. Not a bad idea at its core, even if we're always a tad skeptical when it comes to cash-grab studio sequels.
2. The Flash, Season 3
https://www.youtube.com/watch?v=lRvukxp1VQg
When we last left Barry Allen, he'd changed the fabric of time itself, going back to save his mother the night she was supposed to die. The result brings us straight into the Flashpoint comic story, creating a series of alternate realities that make a mess of the prime timeline. The latest teaser from The CW hints at these consequences, as Barry attempts to figure out a way to fix the problem he created by messing with time travel. Here's hoping he can fix things quickly and move us on past the poor decisions of our main hero.
3. Blair Witch
Our second horror trailer this week: Blair Witch, bringing us an international version of the original teaser we first saw a month ago. Originally hidden under a fake title, the film was screened for audiences at San Diego Comic-Con, revealing itself as a sequel to 1999's found footage masterwork, The Blair Witch Project. Early returns from critics are nothing short of glowing, and if the latest footage tells us anything, it's that this one will scare the living bejeezus out of just about everyone. Of course, living up to all the early hype won't be easy, especially for a sequel releasing 17 years after the fact.
4. Arrow, Season 5
https://www.youtube.com/watch?v=4jqStSCtPt8
The Flash isn't the only CW series that got a new TV spot this week. Arrow put out its own 20-second teaser too, giving us just enough to get excited for Season 5. In the opening moments, we see a statue dedicated to the late Laurel Lance, followed by a look at the newest villain to terrorize Star City. It wraps up with the reassembled Team Arrow, featuring Felicity, Thea, Curtis, and an unidentified fourth member blurred out in the background. Not shown were other new team members we know we'll be getting this season, although we imagine they'll show up sometime down the line soon.
5. The Disappointments Room
Rounding out our horror trailers for the week is The Disappointments Room, starring Kate Beckinsale. The film itself has seen a rocky road to its release, thanks in large part to the recent bankruptcy of Relativity Media. Still, the D.J. Caruso-directed and Wentworth Miller-written project finally has a limited release date in September. The basic story follows your classic "happy family moves into a creepy house" motif, before our main character (Beckinsale) stumbles on a mysterious locked room in the attic. It's definitely not the most original idea, but the initial trailer is at least a little intriguing.
Follow Nick on Twitter @NickNorthwest
Check out Entertainment Cheat Sheet on Facebook!
More from Entertainment Cheat Sheet: