Mutant War at the Box Office: Will 'X-Men' or 'Godzilla' Win?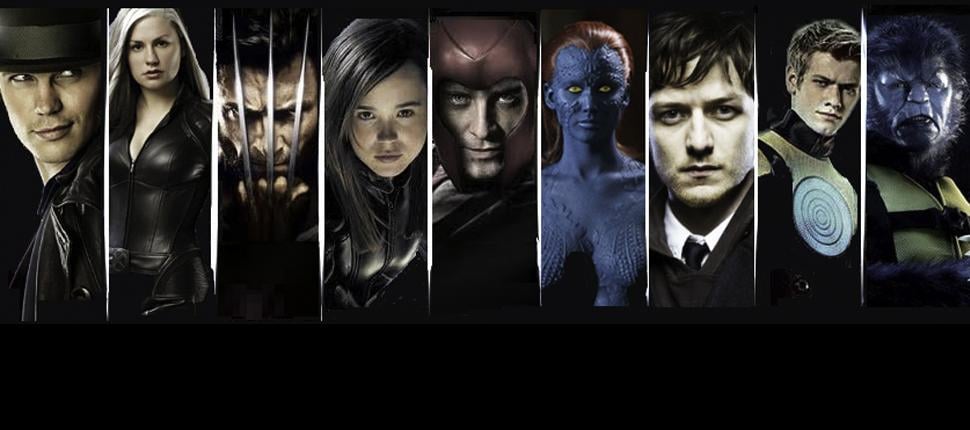 As summer gets on its way, Hollywood blockbuster season is coming into full swing. Sony's The Amazing Spider-Man 2 is set to debut next weekend — and based on its critical reception and foreign earnings – will dominate the box office for a couple of weeks, at least until the new Godzilla movie premieres on May 16. Godzilla stars Breaking Bad's Bryan Cranston and the cool new Olson sister Elizabeth, and it looks like the kind of star-studded, big-budget, CGI-filled action flick that audiences show up to the theater for in droves.
But unlike the latest installment in the new Spider-Man franchise, Godzilla won't go weeks without competition at the box office. Just a week after Godzilla comes out, the new X-Men movie X-Men: Days of Future Past debuts, and it could crush Godzilla's chances at having a second big weekend.
X-Men has a cast filled with even more celebrities, including Jennifer Lawrence, Hugh Jackman, Ellen Page, Patrick Stewart, Ian McKellen, and Halle Berry, among many others. The X-Men films are based from comic books created by Marvel, and Marvel movie adaptations have shown to produce some of the highest grossing movies of all time. Captain America: The Winter Soldier stayed at the top of the box office for three weeks after its release this spring. The Avengers is the third highest grossing movie of all time domestically before inflation, according to Box Office Mojo, and Iron Man 3 comes in at number 14.
The X-Men movies have not proven to be quite as popular as The Avengers franchise, but other recent X-Men films have performed well at the box office. X-Men: First Class came out in the summer of 2011 and grossed $353.6 million worldwide, per Box Office Mojo. The spin-off X-Men Origins: Wolverine, focusing only on the titular hero of the franchise played by Hugh Jackman, also performed well when it came out in 2009, taking in $373 million globally. Audiences love going back for more of something they've seen before and already know they like, rather than taking a chance on something new, which is why studios see such success with huge summer sequels and franchises.
Godzilla doesn't have the same franchise appeal to it, even though the monster is familiar. The first Godzilla movie was released in Japan in 1954, and it was followed by many campy monster movie sequels that found the giant lizard fighting various other skyscraper-sized creatures. Then in 1998, the concept was rebooted with an American film starring Matthew Broderick. That movie bombed critically, landing a dismal 25 percent fresh rating on Rotten Tomatoes. Despite the bad dialogue and poor performances from the film's actors, the movie still made a decent $379 million at the box office.
Using the figures of Rotten Tomatoes users who want to see the two movies, X-Men has more audience anticipation than Godzilla. Ninety-nine percent of 132,250 users said they want to see X-Men, while 99 percent out of just 55,085 said they want to see Godzilla.
So for now it looks like X-Men: Days of Future Past will probably kick Godzilla out of the number one spot at the box office when it debuts just a week later and could cut in to Godzilla's earning potential considerably. But once critical reception is available, there will be more information to work with. While the comic book superhero franchise movie has proven itself a critic-proof formula, if X-Men bombs with critics and Godzilla gets good reviews, the monster could stand a chance at beating the superheroes.
More From Wall St. Cheat Sheet:
Follow Jacqueline on Twitter @Jacqui_WSCS