Mystery Solved After Kate Middleton Confuses Royal Fans With Comment About Prince George and Princess Charlotte
Like millions of children all over the world, Prince George and Princess Charlotte have been out of school due to the coronavirus (Covid-19) pandemic. And like millions of parents, Prince William and Catherine, Duchess of Cambridge have been homeschooling them.
The royal couple admitted the past few months of doing so had been an adjustment and presented a set of challenges. But when speaking about her children's activities and a spider, Kate confused royal fans who had no idea what she was talking about. Well now, that mystery is solved.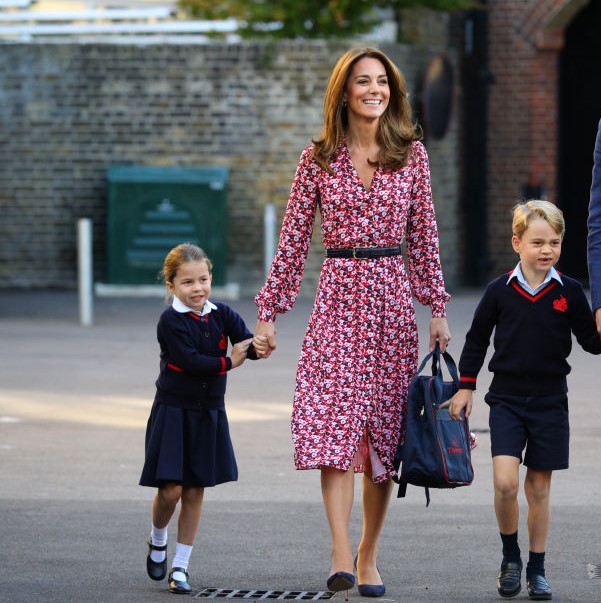 Kate confused fans with comment about George and Charlotte's activities
Prince George and Princess Charlotte's St. Thomas's Battersea school in London closed in March and since then they've been homeschooled. Kate spoke about the realities of that during an interview on ITV's This Morning in May.
"George gets very upset because he just wants to do all of Charlotte's projects…Making spider sandwiches is far cooler than doing literacy work," the duchess said.
While royal fans smiled hearing that the future king didn't always enjoy his homework and would rather be doing Charlotte's projects, many weren't really sure what "spider sandwiches" were. That is until two royal watchers did some investigating.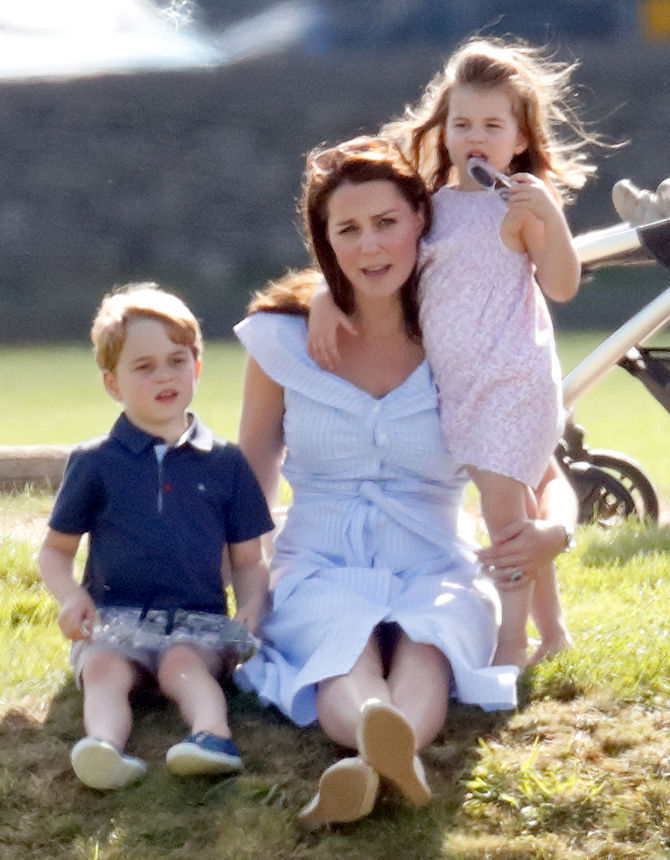 RELATED: When Do Prince George, Princess Charlotte and Prince Louis Have To Start Bowing To the Queen
Royal watchers solve spider mystery
Royally Obsessed podcast hosts Roberta Fiorito and Rachel Bowie took on the case to figure out what exactly Kate was talking about when she brought up spider sandwiches.
"You'll remember that Kate mentioned them as Prince George's favorite thing in her ITV interview," Fiorito told listeners, adding, "I received a message just last night explaining what Kate is referencing."
Bowie interjected, "I was convinced that it was these little sandwiches with pretzels for legs. I was shocked when it wasn't that."
"You were 50% right," Fiorito continued. "Apparently Spider Sandwiches is a very popular U.K. children's book written by Claire Freedman. But it's also a popular children's snack so they're both involved in a lot of the lesson plans over there."
Fiorito went on to explain that "Schools will pair them as a lesson plan and the idea is that you read the book, make the spider sandwich, and then you count the number of spider legs you can make with various ingredients, like celery. Kids can say 'oh they have eight legs' and count them together."
Bowie then said, "So I was partly right, but now I know there's a deeper story there. It sounds like George and Charlotte are probably reading the book too."
Other ways Prince George and Princess Charlotte have been keeping busy
In early March, just before the lockdowns went into effect in the U.K., William and Kate visited Galway, Ireland on the final day of their royal tour.
Hello! Magazine reported that after watching performers on a tightrope and balance beam, the duchess told them that gymnastics is Charlotte's favorite new hobby.
The Duke and Duchess of Cambridge also watched a concert by the group NØÖV during their visit and told the band members that George is playing a musical instrument now.
"I wish we could have brought George and Charlotte along, they would have loved it and George is starting to learn the guitar," Kate said.
RELATED: Prince George or Princess Charlotte: Which Royal Child is Actually More Outgoing?