Natalie Portman to Replace Chris Hemsworth as Thor Following 'Avengers: Endgame?'
Avengers: Endgame is, at last, less than a month away. As fans anticipate the film destined to represent our current film epoch and break all the box office records imaginable, they also come to one bitter realization: this will likely be the last time we see several of the actors – we have grown to love and admire – don their iconic suits.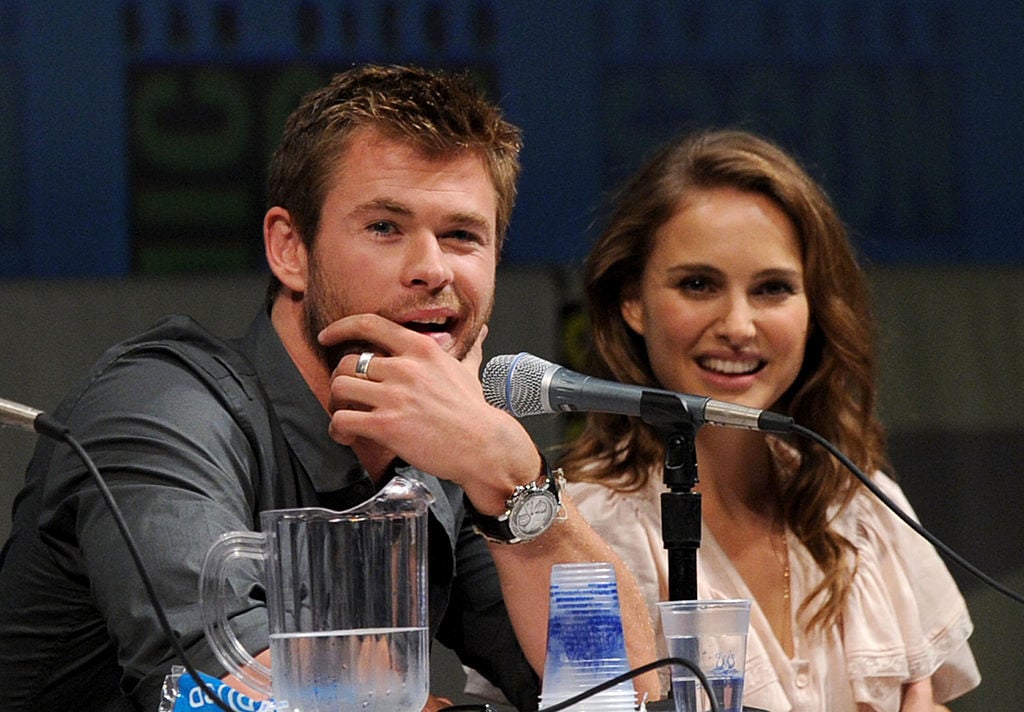 With several Avengers: Endgame actors reaching the end of their Marvel contracts, fans have taken to prophecizing their future replacements. While the majority of focus has been placed on Robert Downey Jr. and Chris Evans, people seem to have dismissed the fact that Hemsworth's contract is also up. How could we forget about the almighty hammer-wielding God of Thunder?

If another Thor movie is in the pipeline (in the near or distant future), Chris Hemsworth (most likely) will not be the man embodying the character. While many Avengers stars are open to negotiating their contracts (concerning additional cameo appearances), most will walk away after this final installment in the decade-long saga. So, who's up to replace Thor?

Why many fans feel Natalie Portman is the most logical "replacement" for Thor following 'Avengers: Endgame'

According to Observer, Jane Foster (Natalie Portman's character in the Marvel Cinematic Universe) is given Thor's powers at one point in the comic book series. While Portman has been outspoken regarding her presence in the MCU, claiming to be done with the Avengers franchise, a stand-alone film – and a couple of million dollars – may bring her back to the world of the Avengers.

Since Natalie Portman has already played a major character in the universe – and the comic books lend way to her gaining powers – her casting seems like the right move. Audiences will be more likely to accept a familiar face in the role before accepting a brand new guy or girl.

Natalie Portman is also a three-time Academy Award nominee, so fans would expect her to bring an impressive degree of emotional depth to the hero, and offer yet another opportunity for Marvel to diversify its portfolio with a female-led superhero story.

Considering Natalie Portman had a significant presence in the Thor movies, yet virtually disappeared for every Avengers tale, a standalone Thor Girl movie would also present an opportunity for Marvel to right a blatant wrong, as the Observer noted.  

What if Natalie Portman doesn't play a female Thor?

While subsequent Thor movies have yet to be confirmed, Marvel's success with Ragnarok would imply future Thor-oriented films. So, if the head honchos over at Marvel present the offer to Natalie Portman, and she denies, who should fill the very large shoes (literally and figuratively)?

Fans have taken to the internet to answer this question, and while many great actors have been cited, most lack the same degree of logic that casting Portman retains. Portman seems like the "safest" move; however if Portman doesn't step in, many argue that Travis Fimmel (Warcraft, Vikings) should take on the role, as he's very familiar with playing characters of a similar vein.

Whoever takes on Thor is going to be met with controversy, for whenever a hero is replaced, fans have something to say about the choice. From Christian Bale as Batman to Henry Cavill as Superman and Gal Gadot as Wonder Woman, many actors initially deemed "unfit" to play the hereos they were cast as, went on to receive critical acclaim and audience approval. So the question is, who's the safest bet?