What is Natasha Lyonne's Net Worth?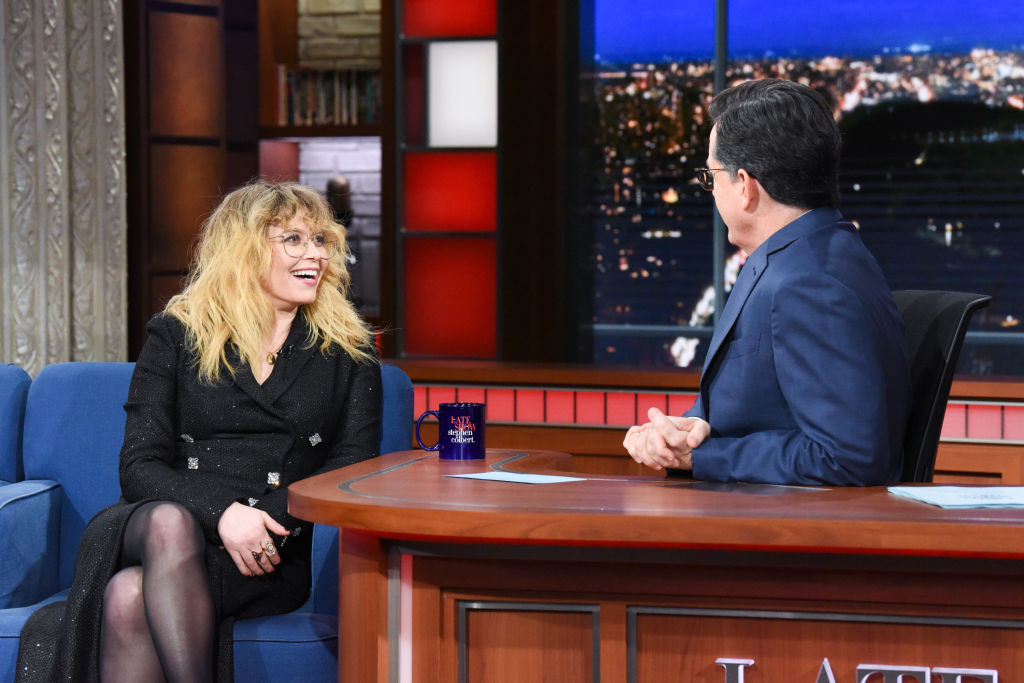 Natasha Lyonne is the star of one of Netflix's latest series, Russian Doll. Her character, Nadia, is a smart, tenacious software engineer with an incredible will to live. She finds herself trapped in a time loop, forced to relive her 36th birthday party over and over again. To say the role is challenging would be an understatement, but Lyonne is an exceptional, seasoned actress who brings both depth and nuance to the role. It's almost as if she's been doing this acting thing for her entire life.

Natasha Lyonne, the child actor

According to IMDB, Lyonne began modeling when she was six years old with Ford Modeling Agency. That same year (1986), she was cast as Opal on Pee-wee's Playhouse. Shortly after she was cast in Pee-wee, she was offered a role in Heartburn, written by Nora Ephron and directed by Mike Nichols.

Ten years later, when Lyonne was 16, Woody Allen cast her as his daughter in Everyone Says I love you (Julia Roberts, Edward Norton, and Natalie Portman were also in the film). This role catapulted her career and led to nearly 30 film roles over the span of 10 years. Some of those films included: Slums of Beverly Hills, But I'm a Cheerleader, Detroit Rock City, Scary Movie 2, The Grey Zone, Party Monster, Die, Mommie, Die!, and Blade: Trinity. One of her most iconic roles came in 1999 when she was cast as Jessica in American Pie. No one does snarky quite like Lyonne.

In 2008, Lyonne took a break from the industry

"I mean, I didn't have a 28-day drug problem. I had a take-five-years-off drug problem. [Because of] "my well-publicized drug problem, there was many years I couldn't get work… I mean, life is very short but life is also very long," Lyonne's reported saying on IMDB. "I don't know that there's such a rush. I think I also needed a break just in terms of the child actor in me was tired. I mean, I'd been working from, like, 6 to 24, pretty much nonstop."

After her brief hiatus, she hit the ground running once again with films like The Immaculate Conception of Little Dizzle, Goyband, All About Evil, 4:44 Last Day on Earth, American Reunion, Sleeping with Other People, and Hello, My Name is Doris.

Natasha Lyonne TV credits

Her television credits have ramped up in recent years as well. Lyonne's starred in such iconic shows as Girls, Inside Amy Schumer, Comedy Bang! Bang!, The Simpsons, Portlandia, Corporate, Animals, and Big Mouth. Her most well-known role in recent years, though, is Nicky in Orange is the New Black.  

Natasha Lyonne theatre credits
An artist through and through, Lyonne is also no stranger to the stage. After the actress's hiatus, she made her New York stage debut in Mike Leigh's Two Thousand Years. She was also in the original cast of Nora Ephron's Love, Loss, and What I Wore, along with Samantha Bee, Tyne Daly, Katie Finneran, and Rosie O'Donnell. She starred in the original Los Angeles cast at the Geffen Playhouse with Tracee Ellis Ross, Carol Kane, and Rita Wilson. Other stage credits include Tigers Be Still, Blood From a Stone, and Women Behind Bars.
Natasha Lyonne's net worth

With a lifetime of performance under her belt, it's unsurprising that the actress's net worth comes in at $3 million. And it doesn't look like Lyonne's career is slowing down any time soon.

"I'm really having a good time [working]. I'm getting to work with all these incredible women. [Orange Is the New Black creator] Jenji Kohan's incredible. Worked with Lena Dunham, worked with Amy Poehler, just finished another movie with Jamie Babbit—we did But I'm a Cheerleader," said Lyonne in an interview with Esquire. "An extraordinary group of women. Amy Schumer. All these heavy women that I'm getting to work with and be exposed to. Holy f***—how great is it not being 20 years old and doing this? This is f****** incredible."

Check out The Cheat Sheet on Facebook!