NBC's 'Good Girls': Everything We Know About Season 3
After two seasons, NBC's Good Girls has become a sleeper hit, but with Retta, Christina Hendricks, and Mae Whitman leading the ensemble, it's hardly a surprise. The show about three mamas from Detroit who try their hand at crime is an addictive dramedy that keeps your attention, and fans are ready for more.
Season three was given the green light in April 2019, and now it's just a matter of playing the waiting game to find out what happened after that cliffhanger. Here's what we know so far about Good Girls' third season.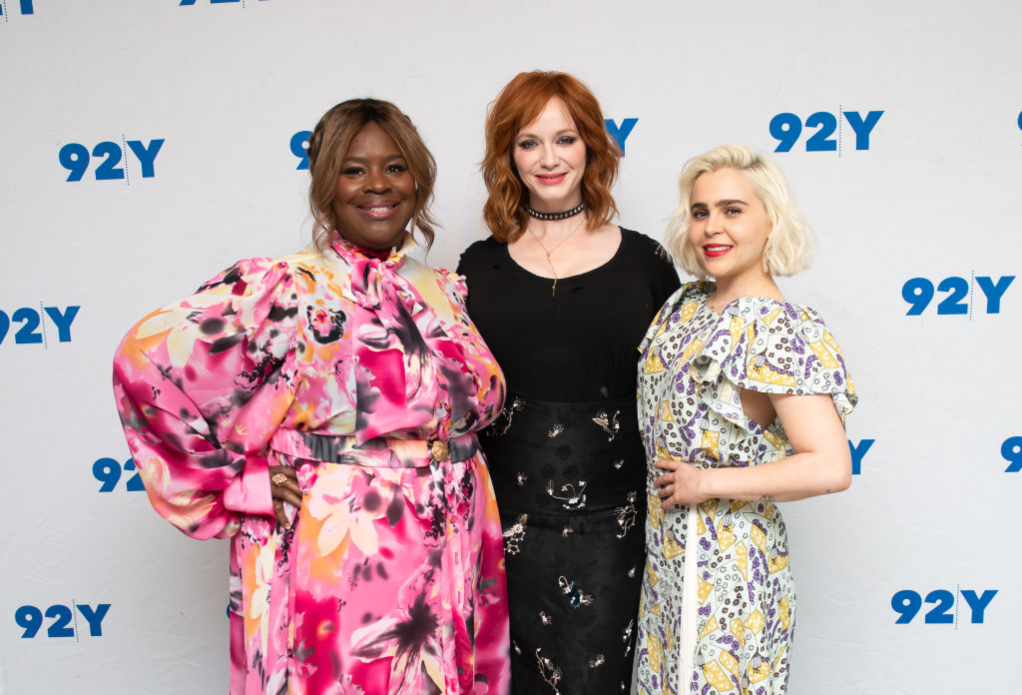 When does 'Good Girls' return to NBC?
As fans already know, the show doesn't air in the fall but is part of NBC's mid-season lineup. With that said, season three has been granted a 2020 premiere date of Feb. 16. It will run on Sunday nights at 10 p.m. and follow Zoey's Extraordinary Playlist.
In the meantime, NBC is well aware that this series is beloved by fans and is encouraging social media users to throw out their best theories. Is Rio really dead? Who will Beth recruit next? What about Boomer?
'Good Girls' will be longer for season three
By longer, that means the show received an extended episode order. This time, it's being bumped up to 16 episodes for its third season, per Variety. If you've been with the show from day one, then you'll note the first season only had 10 episodes, while season two had 13. Good Girls is moving up in demand, y'all!
There will be some friction
Let's revisit that season two finale for a moment that left Beth in a position to become her own crime boss again. She shot Rio and left him for dead (possibly) but she also started mapping out in her mind how she can build a new counterfeit empire. Beth has definitely changed.
Ruby and Annie were cutting it close in terms of getting caught and/or losing their personal legal battles, so how deep will they want to be in it for season three? That is unclear.
Showrunners Jenna Bans and Bill Krebs spoke with TV Guide about the threesome and whether all the ladies will be on board with a new scam. Bans said this about Annie and Ruby:
"Annie's just been through a really harrowing experience too with Noah, who she was in love with, and then betrayed by. I think they're both a little gun-shy, and Beth is the one who is sort of rushing head first back into the fire.

So expect to see some complicated tension between the three of them because of that…Ruby is really stuck between a rock and a hard place because the last thing Stan says to her when we see them in the finale is, 'We are such lucky sons of b—-es to be not behind bars right now, and be with our kids, and to have sort of escaped the consequences of everything we've been doing. I just ask you one thing, promise me never again."
Viewers have seen the women caught up in internal rifts before, so expect things to get zanier and more dramatic.
A new girl is joining the team
Fans saw what happened when the ladies decided to recruit unsuspecting moms of helping them out with their product receipt money scheme, and Mary Pat turned out to be the one in that group who nearly took them down for good. Would it be wise to loop in someone else again? The producers think so.
Bans told TVLine that season three will introduce another character since Beth's counterfeit plan requires someone else:
"Annie, Beth and Ruby will definitely need and seek out the expertise of a graphic designer." She "might also be a suburban mom with a questionable background and has no interest in being a 'good' girl."
Given the shaky history of bringing outsiders into their fold, these good girls may find themselves deep in backyard dirt—and not in a good way. They better be sure to invest in some new shovels.