NBC Jumps on 'True Detective' Bandwagon With Manson Murder Drama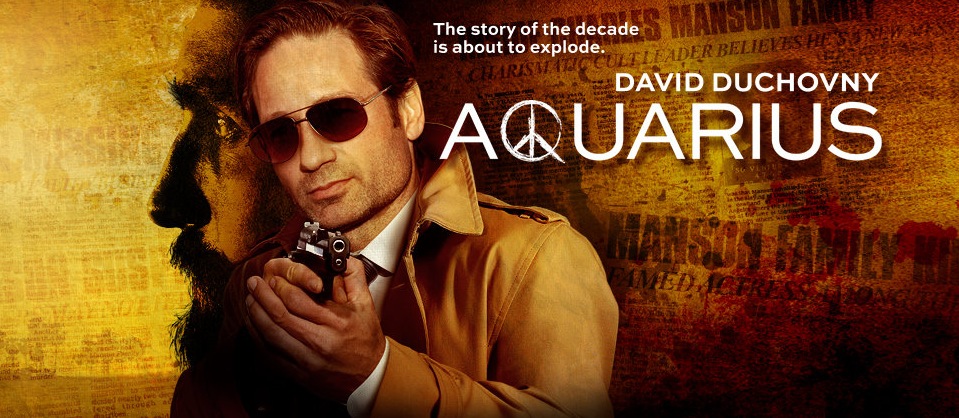 NBC has done some more casting for its upcoming drama based on the Charles Manson murders. Aquarius will star Californication's David Duchovny as Los Angeles police sergeant Sam Hodiak, who begins investigating the hippie cult that Manson leads before the brutal Tate-LaBianca murders are committed.
TVLine now reports that Game of Thrones' Gethin Anthony will play Manson. Charles Manson is one of the most infamous serial killers in the country and is sometimes credited with ending the 1960s' peace and love ethos of the hippies through the horrifying murders he perpetrated with the help of his brainwashed cult members, who via a combination of psychedelic drugs and manipulation worshipped Manson like a god and killed on his behalf. Manson is currently in prison serving a life sentence.
TVLine also reported that Bunheads' Emma Dumont will play one of the young women, Emma Karn, that Manson draws into his cult. Manson targets Karn as a part of a larger conspiracy involving her father, a powerful attorney, TVLine said. Grey Damon of Friday Night Lights will play Hodiak's new partner who helps search for Karn and learn more about the techniques Manson uses to seduce and manipulate women. NBC describes the partner character, the "rebellious undercover cop Brian Shafe," as someone Hodiak needs in order to get an in with the hippies he has to question and "a man who's more comfortable rolling a joint than patrolling a beat."
"It's not long before they stumble upon a small-time cult leader seeking out vulnerable women to join his cause. From there, they follow this man's trail down a rabbit hole of drugs, sex, murder and cultural revolution. Little could they know, however, the guy they're hunting will eventually become the killer we now recognize as Charles Manson. He was a lost soul who desperately wanted to get into the music scene of the '60s until something snapped. This is the show that will explore the cat-and-mouse game between him and the police," NBC says of the show. The network says the one-hour drama will begin set in 1967 and go on for several seasons, ultimately ending with the murders in 1971.
Duchovny's Showtime drama Californication about the sex addicted, self-destructive writer Hank Moody will air its finale on Sunday, June 29, wrapping up entirely after seven seasons of sexcapades. Duchovny is also serving as a producer on Aquarius.
The premise of Aquarius sounds pretty similar to another series that was very successful this year — HBO's True Detective. While that show was not based on a true story, it did involve two detective partners investigating a grisly case that concerned the darker side of humanity and the victimization of women in particular. Airing on a regular network won't give Aquarius the same freedoms that True Detective had in terms of content — and Duchovny is no Matthew McConaughey — but NBC may be thinking that those who liked True Detective would tune in for a series about the Manson family.
More From Wall St. Cheat Sheet:
Follow Jacqueline on Twitter @Jacqui_WSCS