'NBC Nightly News': Lester Holt Can Do This Really Neat Trick, Plus Here's The Secret He Keeps From His Wife
NBC Nightly News anchor Lester Holt is NBC's go-to lead anchor for the network's evening news broadcast. He's professional, and takes his job seriously. So seriously, in fact, that his colleagues at one point began calling him "Iron Pants" because of his ability to stay for interminably long shifts, and remain focused on the task at hand.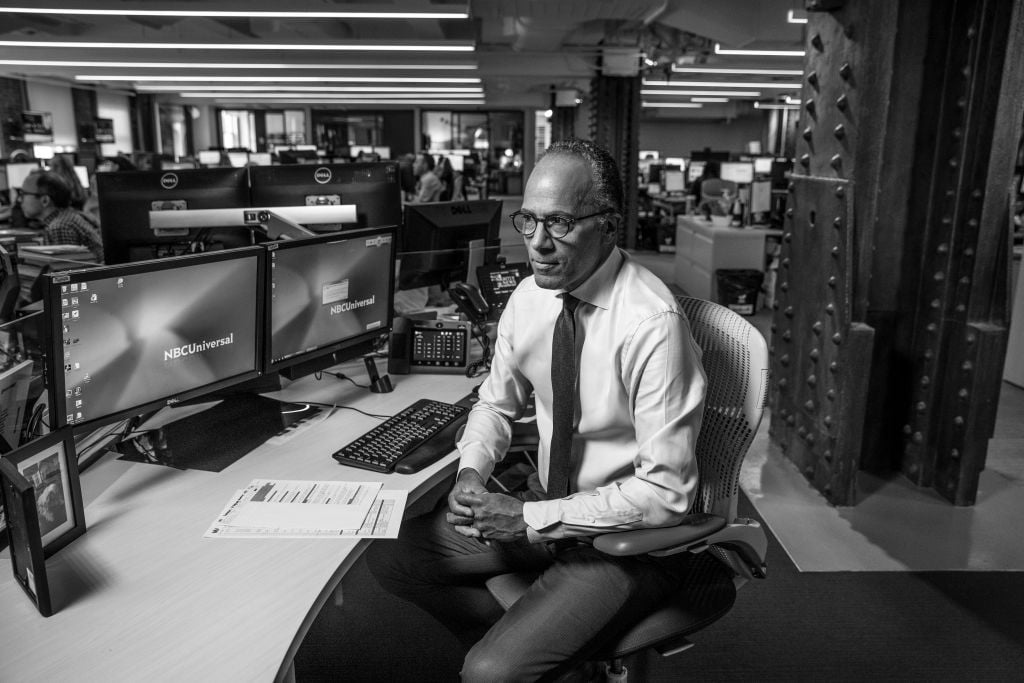 While Holt is clearly a talented investigative reporter, he has expertise in other areas that his viewers would be impressed to know about.
Find out about the 60-year-old's well-hidden talents, as well as a secret he'd like kept from his wife.
Let's unpack that 'Iron Pants' nickname
When NBC asked Holt to permanently take over for Brian Williams in 2015, he was actually in talks with the network to lessen his duties with them. He had already been anchoring for more than ten years the weekend editions of Today and Nightly News and serving as primary anchor of Dateline.
"That's a pretty good little lineup there," Holt told The Hollywood Reporter in 2016. "It allowed me to be compensated well. I had much of the stature of the other anchors here, but I thought 'it's not the brass ring'."
"So it wasn't that I had settled, but it was a recognition that, you know, you've been spending so much time climbing up the ladder, maybe you need to stop on the rung you're on and look out and enjoy the view."
Iron Pants' 'stop-and-smell-the-roses' perspective worked. He caught the brass ring and his ratings are proof that viewers like the change.
Holt can do this really cool trick
Holt's father was an Air Force non-commissioned officer and so, growing up, the future news anchor became familiar with all manner of aircraft through his father's shared knowledge.
As a result, he has the pretty cool ability to listen to an aircraft flying overhead – practically any aircraft – and immediately identify what it is.
"My father was in the Air Force, so I grew up on Air Force bases and always had a fascination when planes would fly over…" he told Parade in 2015. "I fly simulators on my computer, but I never took the leap to actually becoming a pilot, so this is the closest I will get."
"Very often I can sit and hear a plane go over and say 'that is probably an A320'. A good percentage of the time I am right. I can even tell you the kind of engine it has. That is seriously geeky."
Holt's a musician on the side
Holt plays a pretty mean bass guitar and clearly loves to play.
"I started playing the electric bass when I was in junior high school and played with the jazz choir and jazz band. I played a little bit of jazz band in college."
"My years at the Today show have afforded me opportunities to play with some well-known artists while we were doing stories. I also play the upright acoustic bass."
"I have played with Earth, Wind and Fire, the Steve Miller Band, Captain and Tennille, Jefferson Starship, Luke Bryan and Clint Black. I have had some really fun opportunities to play with some big names."
Holt's secret from his wife
When asked by Parade about the number of guitars he owns, Holt got a little nervous about what his wife might say.
"My wife is going to read this, right? There is the official number and then there is the secret number. I believe I own about nine or 10 electric basses. Then I have two stand-up basses. … I keep [them] in my apartment, stashed in various places where my wife doesn't see them."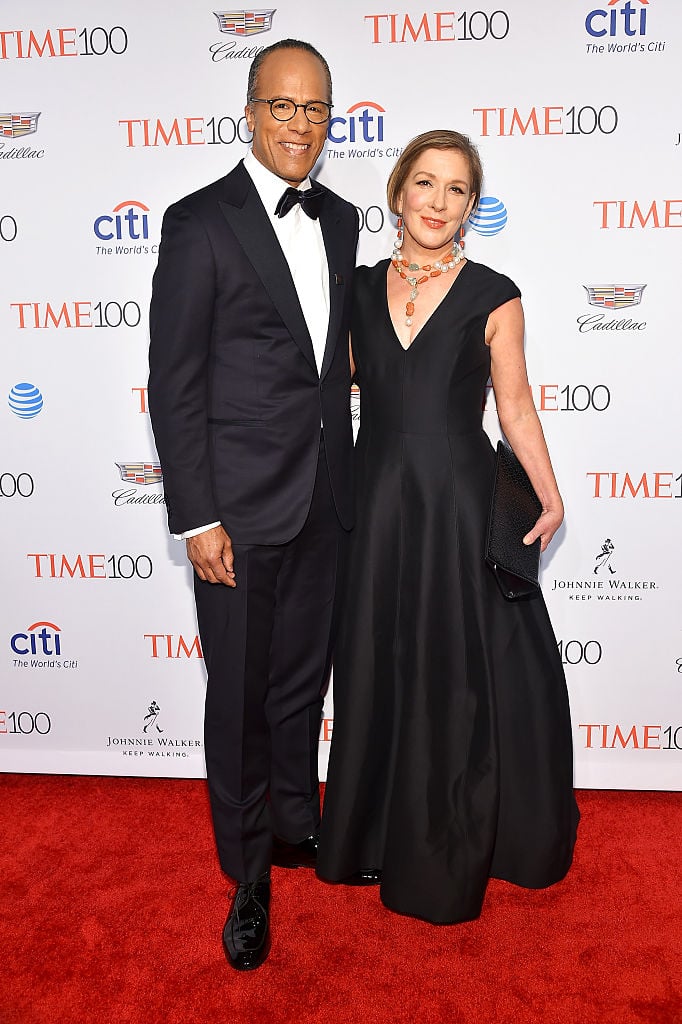 "She wonders why I need all of these basses. I haven't really come up with a good answer yet, but I just know that I need them."
Read more: NBC's Lester Holt's Net Worth and The 'Scariest' Interview the Anchor Has Had To Do