'NCIS' 17: Tony and Ziva's Reunion Will Defy Your Expectations
Cote de Pablo is back on NCIS as Ziva David, yet she only has two more episodes to go in season 17; both are scheduled to release later in the year. Ever since fans discovered that the actress would reprise her career-catalyzing role as the former Mossad Agent, one question began rising to the surface across digital media publications and social media outlets alike: will Michael Weatherly return as DiNozzo?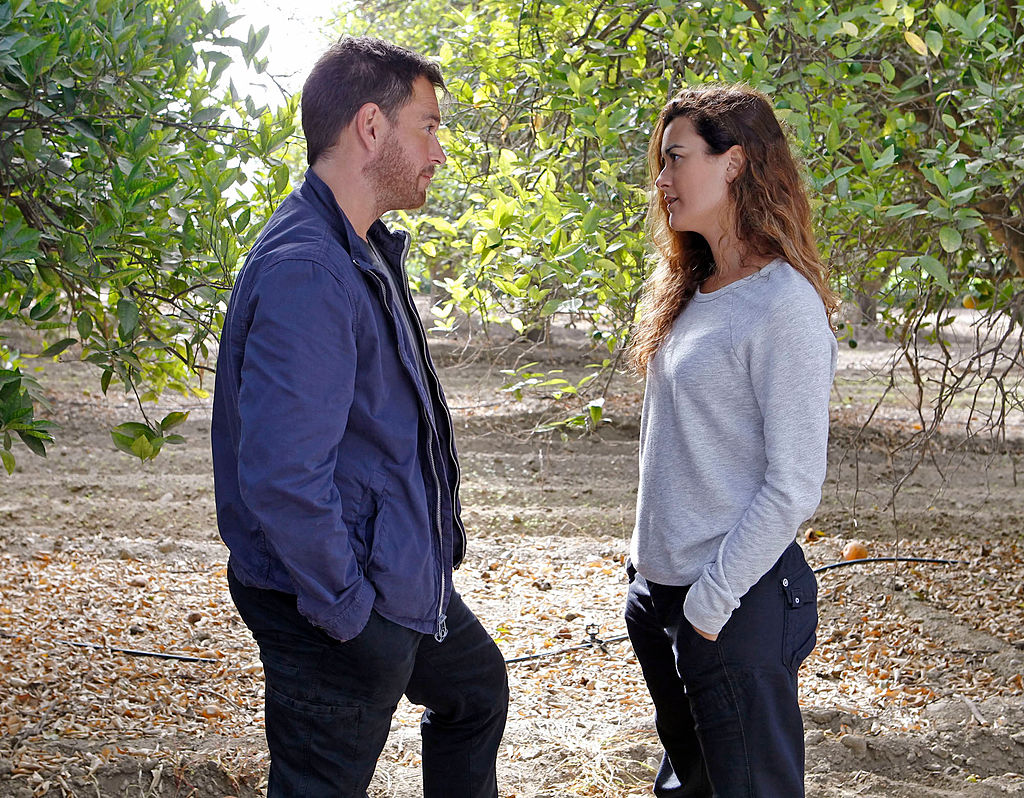 While Michael Weatherly is currently leading a hit CBS show, Bull, NCIS has dropped signs that the fan-favorite will make his way back to DiNozzo (even if for a brief appearance in an episode or two). However, based on what we have come to discover concerning Tony's knowledge, or lack thereof, of Ziva's deep undercover existence, their reunion may not be all too harmonious. 
The second episode of 'NCIS' season 17 is very telling
While it goes without saying that "Tiva" fans are craving a reunion between the two former lovebirds — the two who boasted one of TV's most heart-pounding will-they-won't-they slow-boiling romances — their presumed meet-up will likely violate some of the dreamy notions circling in your head.
*'NCIS' season 17, episode 2 spoilers ahead
In the latest NCIS episode, Ziva revealed to Ducky (David McCallum) that "The less Tony knows, the better," implying that he definitely doesn't know too much about what Ziva has been through, likely due to Ziva's desire to protect Tony and Tali.
Towards the end of the episode, Gibbs' phone rings, and Tony is on the other line; Gibbs tells Ziva that Tony should hear the truth from her, to which Ziva says, "and he will." The interaction left fans craving a long-awaited reunion, yet also hinted at the nature of said reunion. If Tony has been kept entirely in the dark, will he instantly forgive Ziva, or will their reuniting be bittersweet, tainted by feelings of lost trust, confusion, and utter radio silence?
If Tony and Ziva reunite in season 17, things may get a little heated … and, not in a good way
The minute Tonys sets his eyes upon Ziva once more, it is expected that he will be filled with gratitude, love, and admiration, yet also shock and disbelief. Once the initial combination of surprise and gratitude settles, will Tony be angry with Ziva? 
Tony and Ziva have a child together, and forged a relationship built on trust and companionship; while Tony may understand that Ziva longed to protect he and Tali, he may feel that she could have done something — dropped some sort of sign, sent some sort of message. 
Tony may not be angry, but he may — reasonably — feel as if the line of trust has been broken. Furthermore, Ziva's personality has changed drastically as a result of her experiences — which we can see from the first few episodes — and Tony may no longer recognize the person she has become.
Given what Ziva's been through and the information she has kept from Tony, the writers may choose to mark this reunion with tension — ripping fans of the on-screen sentiment they year for and, instead, opting for feelings of neglect and mistrust.